Mailchimp
An award-winning learning experience to empower the underdog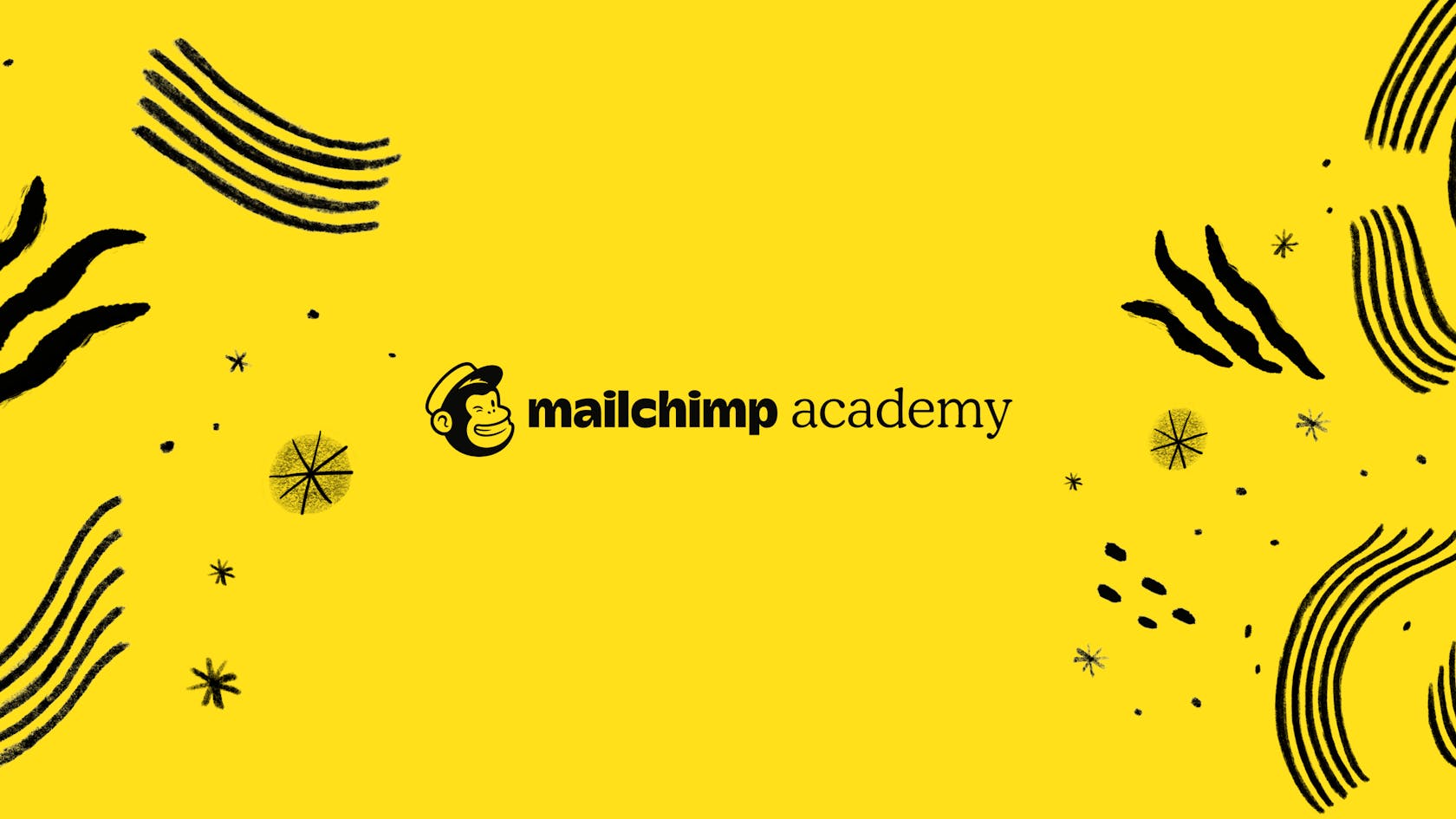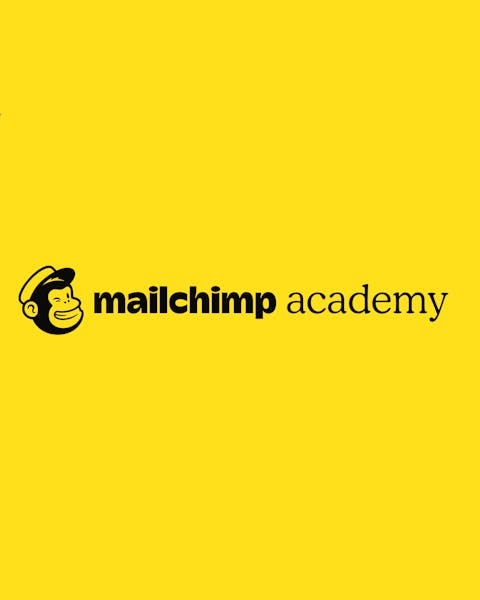 The Challenge 
Mailchimp is an all-in-one marketing platform for growing businesses. It has empowered millions with smart marketing technology, industry-leading support, and inspiring content. To grow that content, Mailchimp came to us for help launching a new educational experience that would offer certifications and tools to bolster agencies and partners building their businesses with Mailchimp.
Product education was one of the top requests from Mailchimp's partners, and Mailchimp had a vested interest in providing it. They needed to find an interactive way to demonstrate and teach product how-tos and core marketing concepts, and they needed to do so with enough rigour that Mailchimp could confidently certify learners.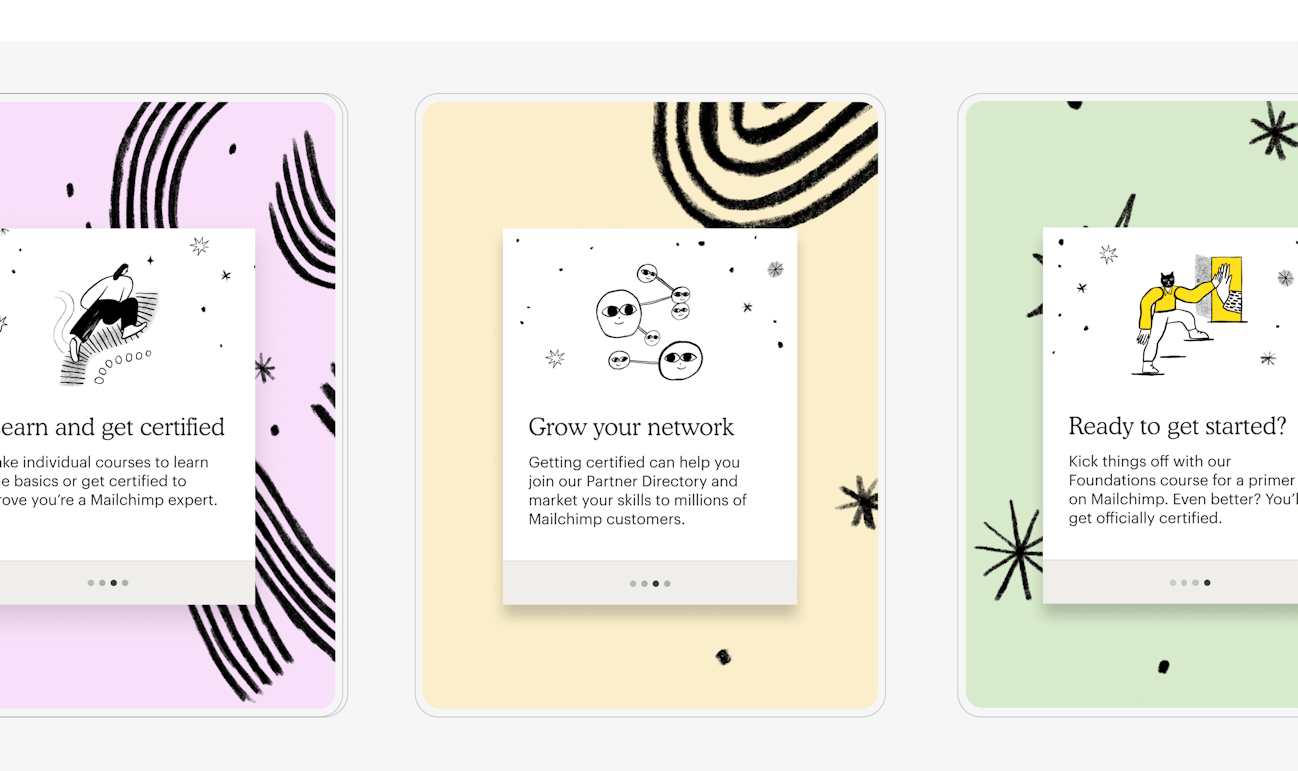 The Approach
We designed with future learners in mind. We started by considering a Mailchimp agency user, and created a learner profile for them. This was shaped by our own and third party research. In parallel, we audited Mailchimp's content so we could start to structure the curriculum for Mailchimp Academy's bedrock certification, "Mailchimp Foundations".
Working with Mailchimp's partner, design and marketing teams, we began to produce content on a rolling basis. We used agile methodologies in order to move quickly, keep pace with product releases and updates, and keep us in a product mindset. While our initial focus was on creating content, we still viewed Mailchimp Academy as a standalone product, applying development principles that would set the programme up for scalable success. This included putting our work in front of real-world learners at points along the way to solicit feedback and respond rapidly in an effort to best meet their needs.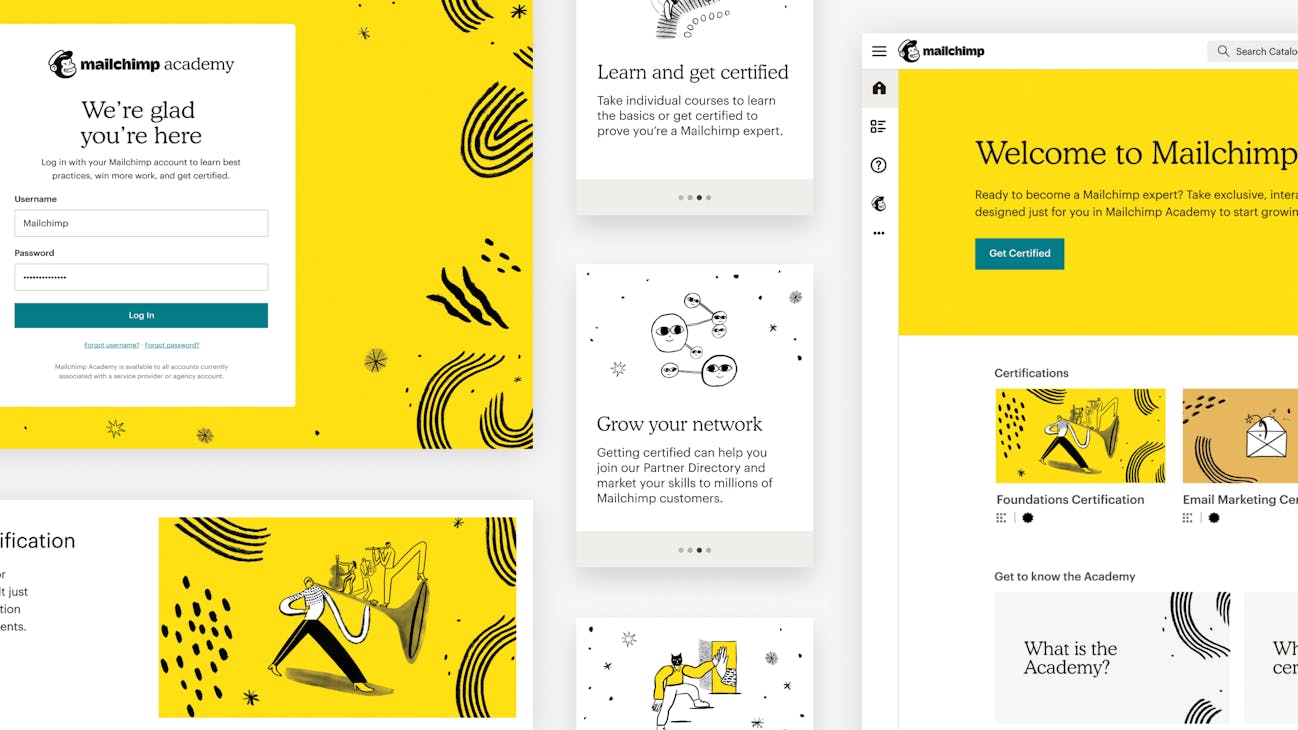 What we delivered
Our initial work with Mailchimp in Spring 2020 yielded over five hours' worth of material — everything from micro-modules to hands-on learning activities that mirror the Mailchimp app to quick knowledge checks and rigorous situational assessments. We also brought the Mailchimp Academy brand to life through design. Using abstract patterns and illustrations, we gave the experience a celebratory flair that still fits under the unique umbrella of Mailchimp's main brand. From wireframes to animated GIFs, we mapped out not just the content but how learners would interact with it.
Since Mailchimp Academy's initial launch, we've had the opportunity to continue to partner with Mailchimp to make the experience even more helpful and interactive.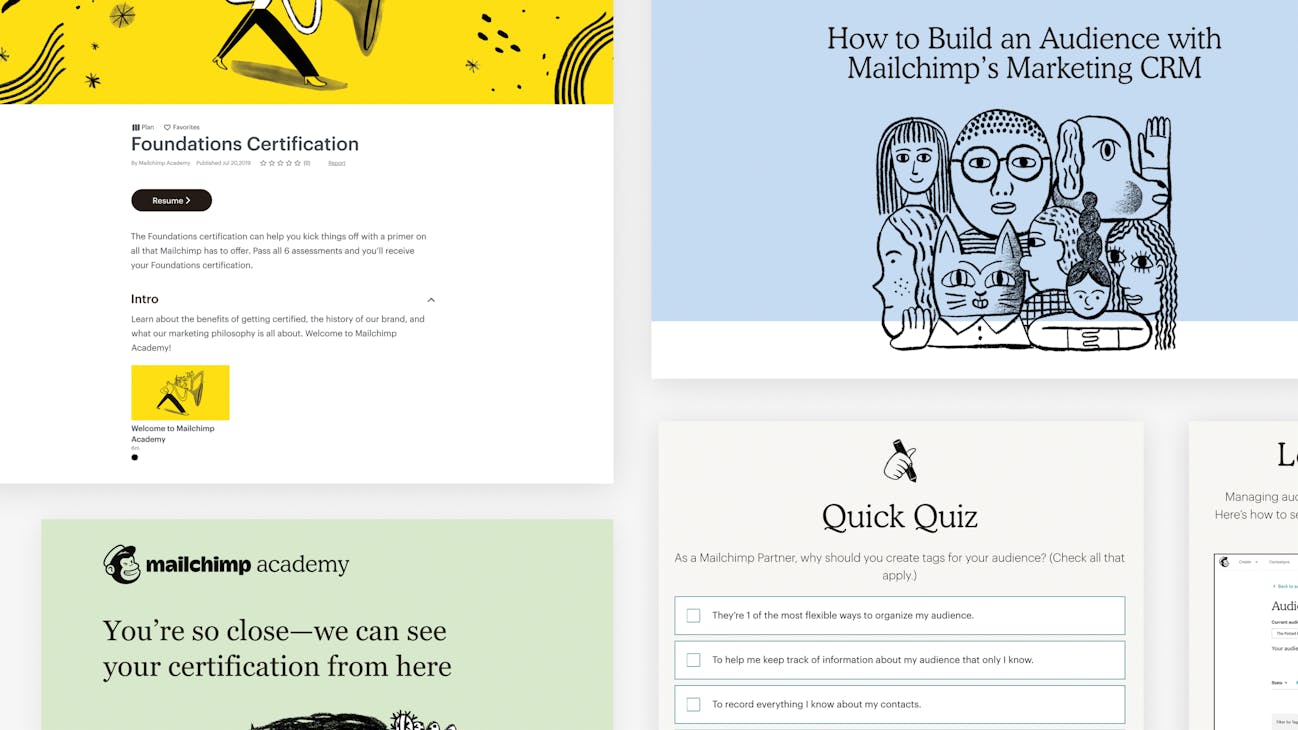 What we learned
"Designing an engaging learning program for a brand as distinct as Mailchimp was, itself, a learning experience. The project called for true partnership, pairing Beyond's skills and educational expertise with Mailchimp's product knowledge and unique understanding of growing businesses. Together, we found ourselves able to bring Mailchimp's playful brand to bear on complex marketing topics yielding an effective and enjoyable award-winning experience."
Jarrod Tredway, Director, Beyond, New York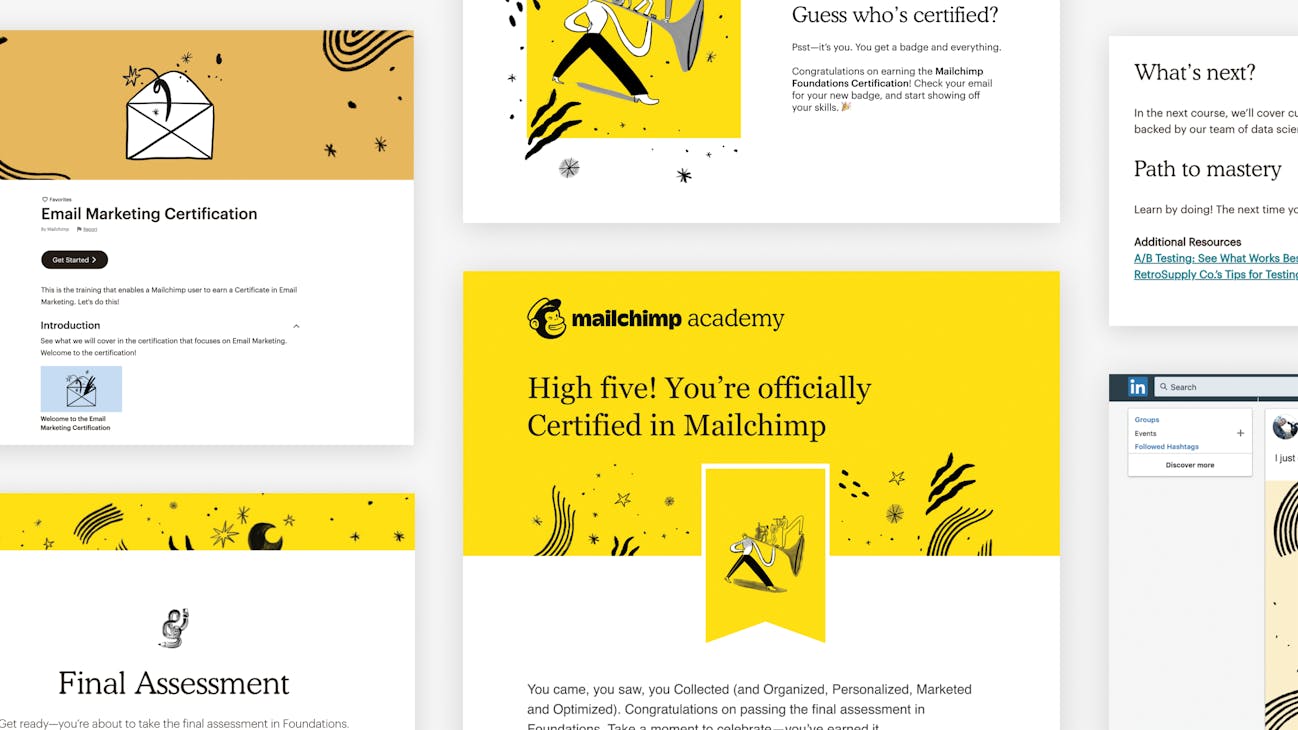 The Results
5+ hours worth of available educational content
10+ hands-on, interactive activities
15,000+ companies globally invited to become users
2020 Platinum Hermes Creative Award in the E-Learning Program category
Honorable Mention in the Learning category of the 2020 Fast Company Innovation by Design Awards.
"Inspiring content has long been a part of Mailchimp's DNA and we wanted to apply that same ethos to our product education and training. With their learning expertise and collaborative approach, Beyond helped us create a learning product we're proud of and that will further strengthen our partner program."