Montblanc Summit Lite
Beyond collaborates with Montblanc on Summit Lite design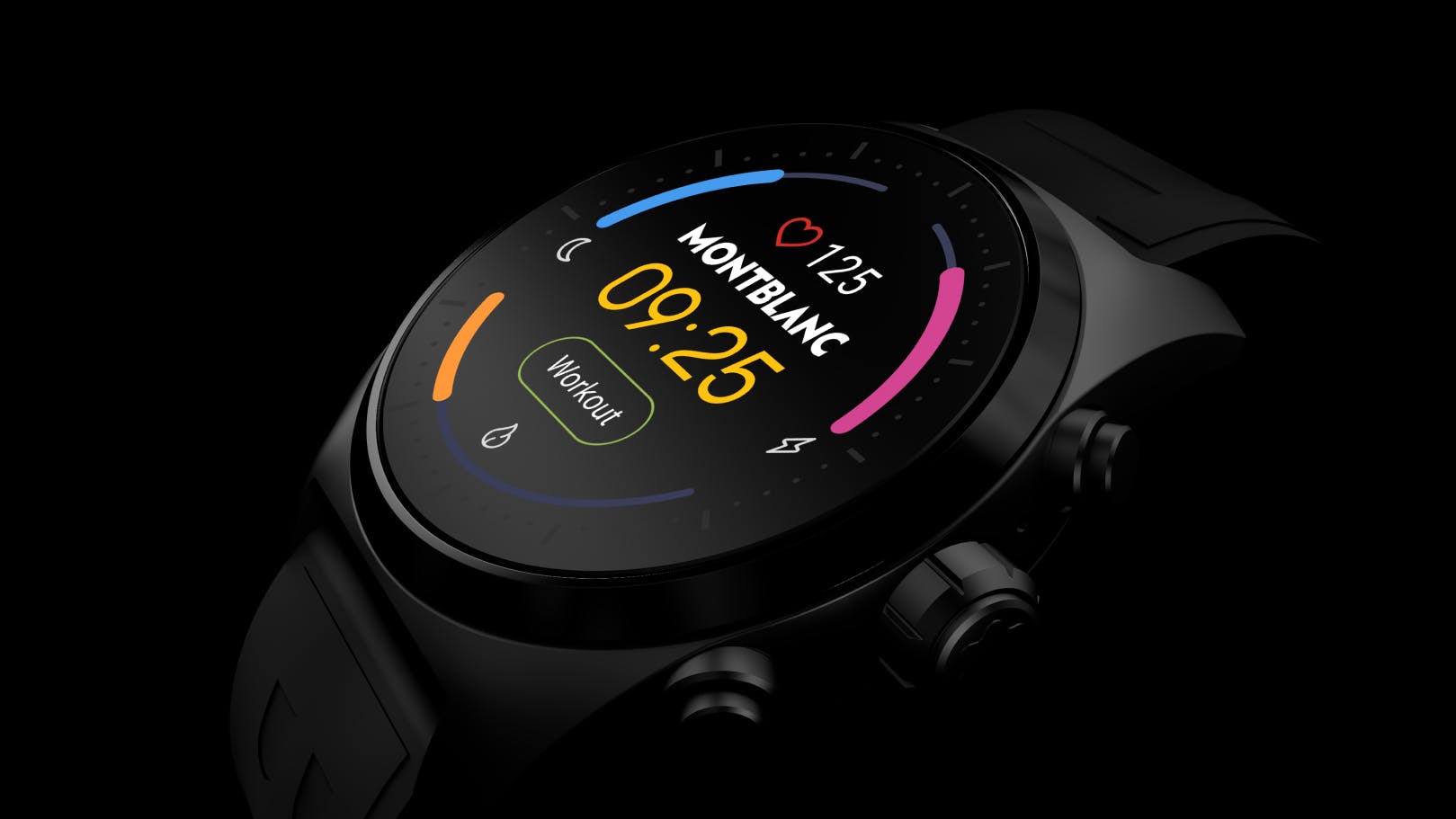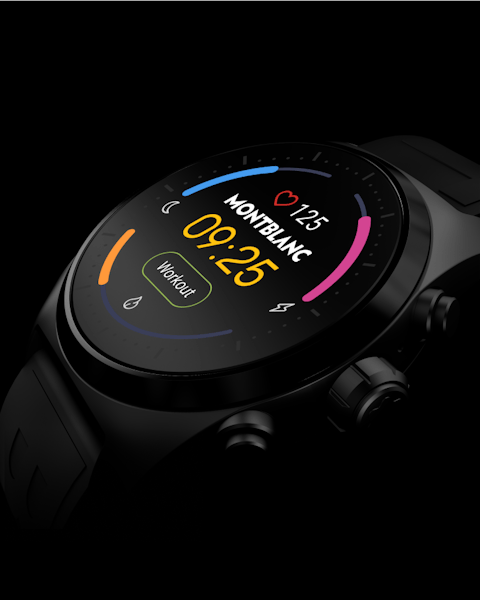 Insight
Montblanc engaged Beyond to partner with them to help design watch faces and the fitness experience for their new luxury smartwatch, the Summit Lite. Montblanc wanted to design and create a lightweight digital-first model that would help high-performing wearers achieve their activity goals and inspire them to push further.
The watch was designed around their insight that to keep these users - whose professional and personal worlds frequently overlap - motivated, we needed a single device that would work for their lifestyle, so they could flip between modes, tracking fitness, sleep stress and body energy.
The watch, designed by Montblanc, is a modern blend of heritage and luxury combined with the latest technology. The collection of unique watch faces are fully customisable allowing wearers to tailor to reflect their individual sense of identity and style.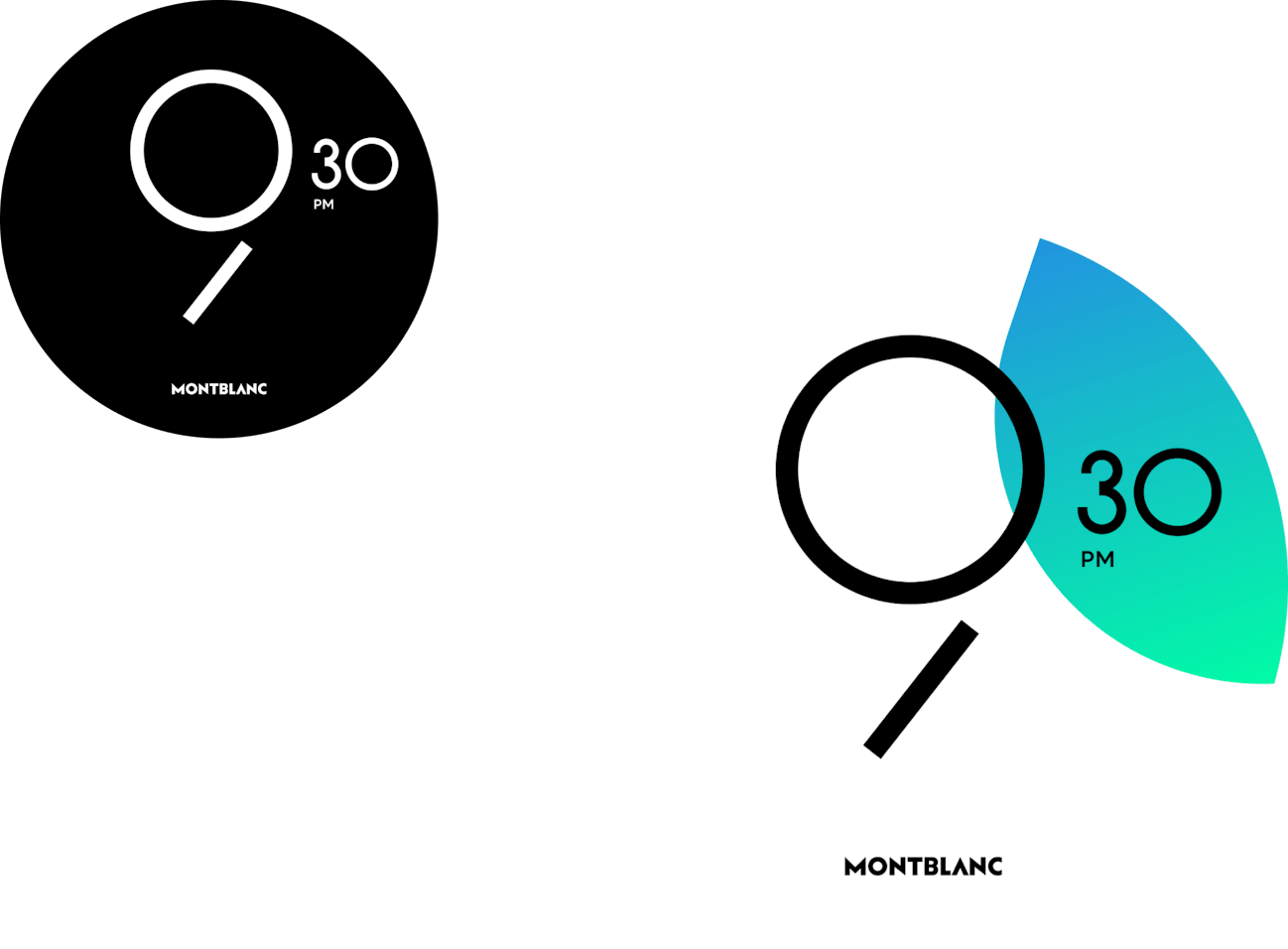 Modern Face
For the modern face we designed a custom number face. Time is the central design feature of the face using an oversized display for hours. In its simplest form the face is elegant and minimal using a simple monochromatic palette to frame the custom number face. The face comes to life when moving the wrist, which activates a lava lamp-like organic shape that sits behind the time creating a pop of liquid colour.
The face has a real modern retro feel which makes it feel completely unique. Users can configure the face using 4 different colour gradients, switch the time display to show written text or select analogue hands.
Active Face
The active face is a real-time snapshot of your activity and wellbeing, displaying aggregate data including stress levels, sleep time and calories burned. 3 simple gauges run around the circumference of the dial that deep link into the respective applications. The colour coding and design system runs through the application design for continuity and easy recall. The face also displays heart rate, an oversized digital time display and button to start the cardio coach (workout) app.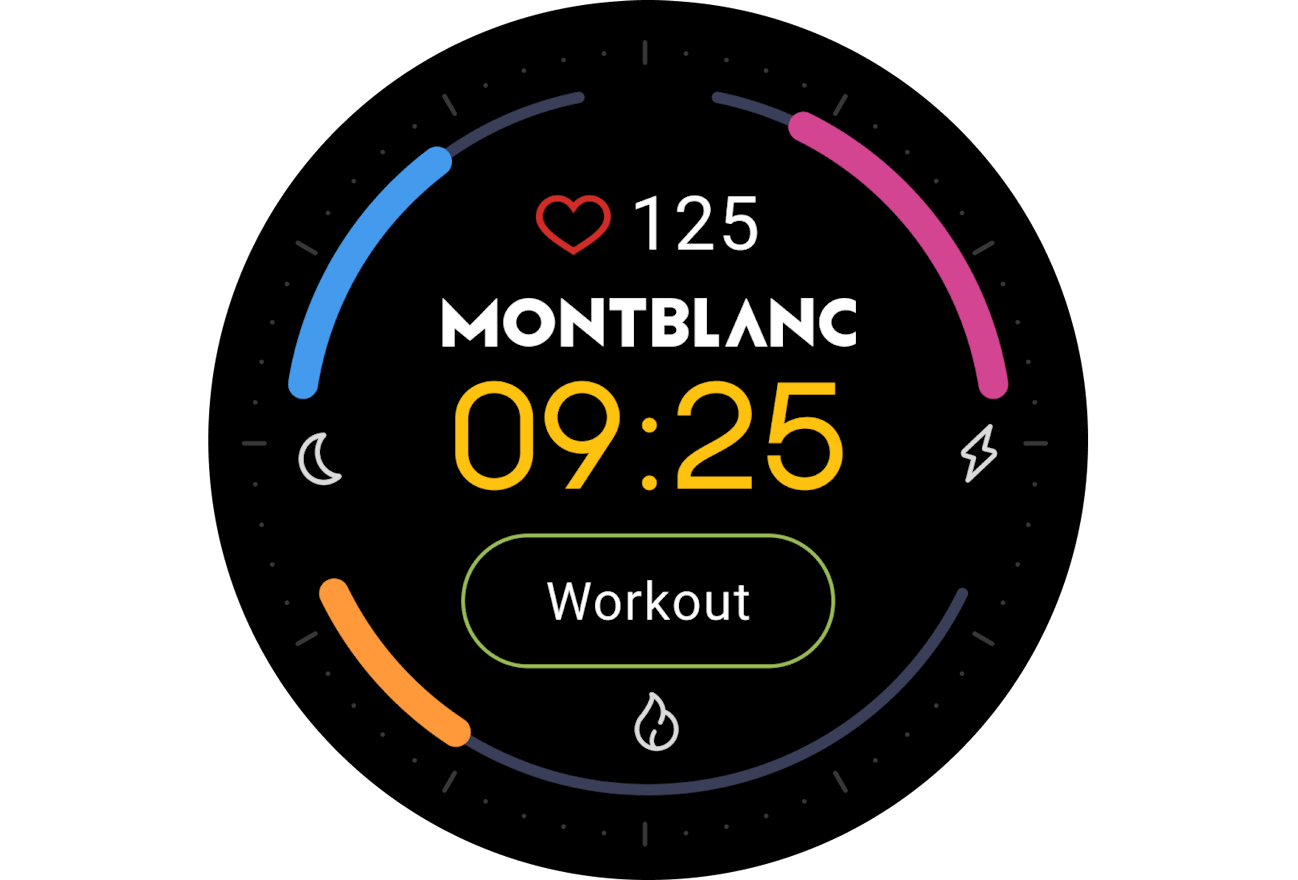 Modular design system
The graphic language for the applications and active face share the same simple and minimal aesthetic. The design system has a sleek design style that both fits the Montblanc brand and has a practical application, reducing the amount of lit pixels to help preserve battery life.
Designing for a circular screen is challenging. The frame doesn't work particularly well with blocks of text as it creates an awkward viewport requiring a narrow column width. The text display also requires large text in order to be legible. We worked around this by using radial charts using the circumference of the face to display key data. Information blocks are broken up and spaced out for an optimal viewing experience. We also avoided the default center alignment of information we had seen in other smart watches and instead worked with a grid system that allowed for left aligned text.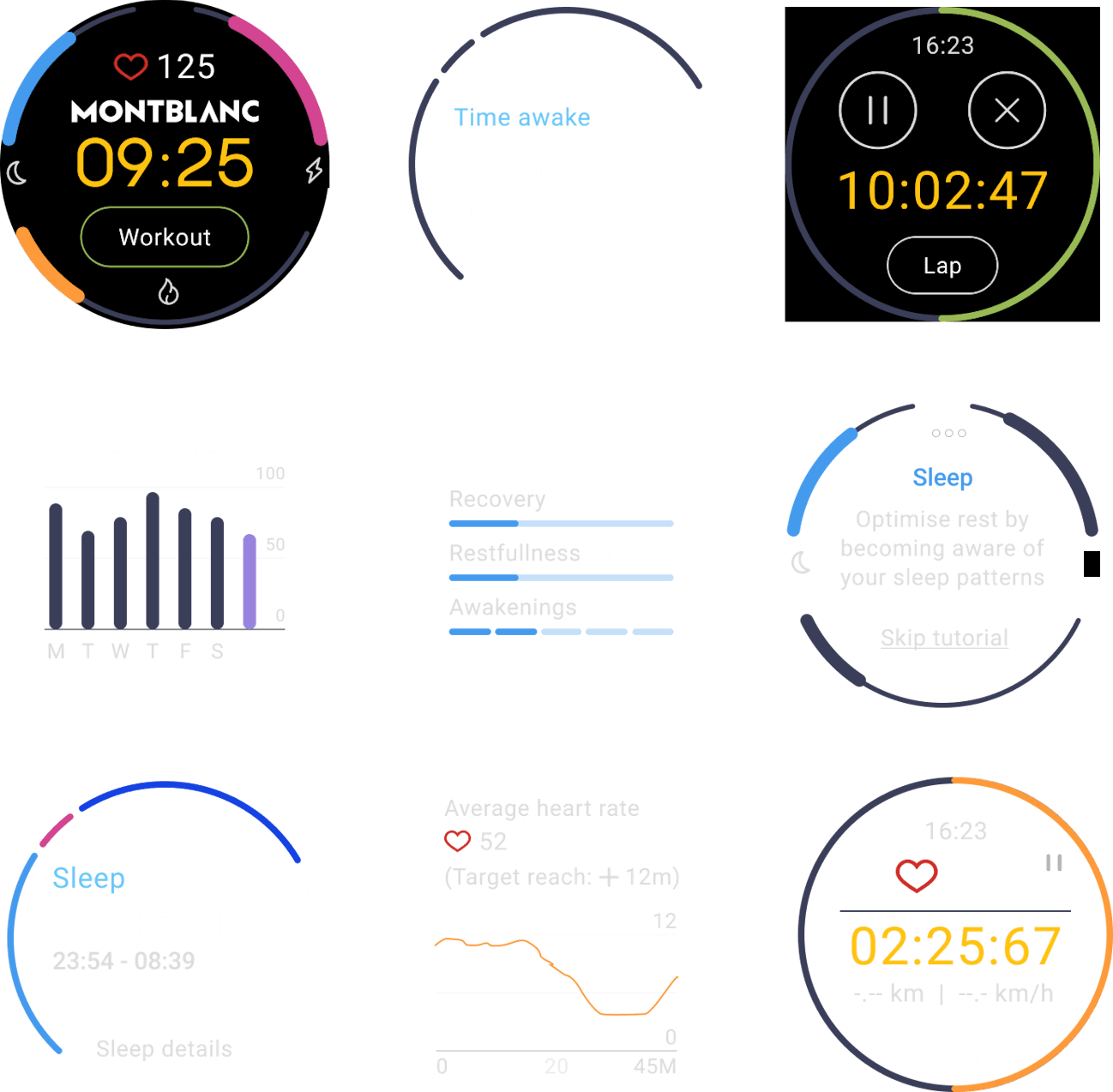 "Beyond is truly passionate about its work, 
a team of detail-oriented perfectionists who 
don't shy away from any efforts to deliver the best experience. These are the same attributes that Montblanc holds when crafting our products, so our relationship was immediately founded on trust"