Purplebricks
Winning in the moments that matter. Crafting a product vision and strategy to capture market share.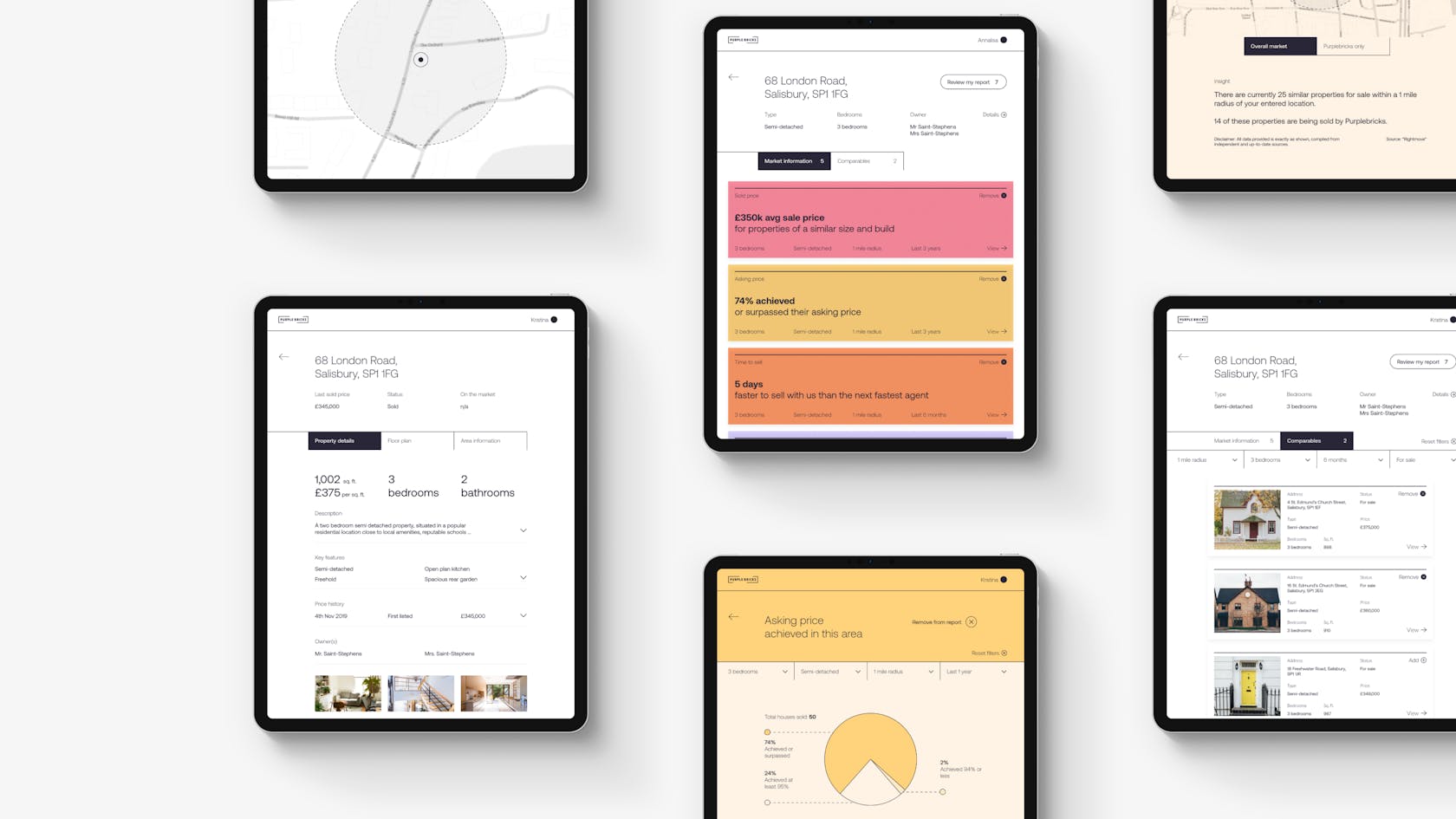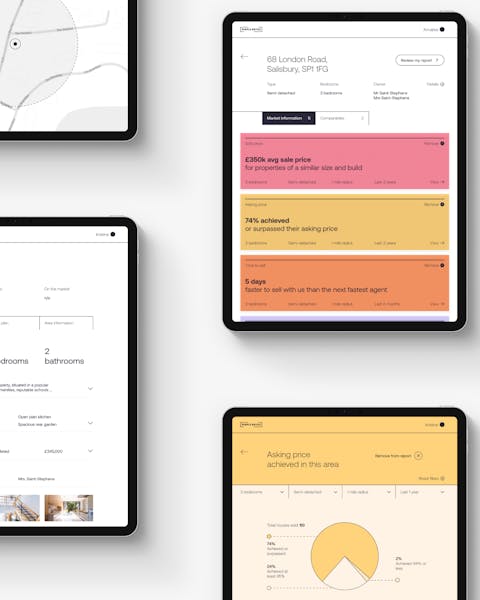 Insight 
In 2015, Purplebricks launched and swiftly disrupted the estate agency market with its hybrid proposition. In 2019, hybrid estate agents owned 7 per cent of the UK market and Purplebricks accounted for 75 per cent of this.
Despite this achievement, Purplebricks' market share remained flat at 4 per cent for over 18 months. Together, we believed there was an opportunity to take additional share from both hybrid and traditional high street competitors. 
In order to do this, Purplebricks would need to recalibrate their proposition firmly around the customer's experience. To ensure enduring product/market fit, they would need to appeal to the 93 per cent of customers that still used the high street no sale no fee option. They needed to once again disrupt the industry, by moving away from their original differentiator - a fixed fee to sell your home - and reimagine the experience of buying and selling homes.
Design 
Purplebricks engaged Beyond to accelerate growth. Over the course of nine months, we embedded a team of practitioners from our product, design and technology specialisms  to define and roll out an enduring customer-centred vision and product strategy that would unlock the next wave of growth.  
We hypothesised and generated ideas, then narrowed in on those that addressed the core needs of customers while being complementary to overarching business goals. We learnt from potential customers that the Purplebricks pricing model was a blocker to growth. One key recommendation was a new split pricing strategy and tiered pricing model that would have greater market appeal, and addressed the specific needs of different customer segments, opening up new markets for Purplebricks. 
We worked backwards. Creating a compelling vision of the future, showing what it would feel like to be a customer of Purplebricks in the moments that matter most to them. Together,we crafted an engaging product strategy to realise that future, inspiring and aligning internal teams, bringing clarity and focus, and communicating intent and direction to colleagues, investors, and executives.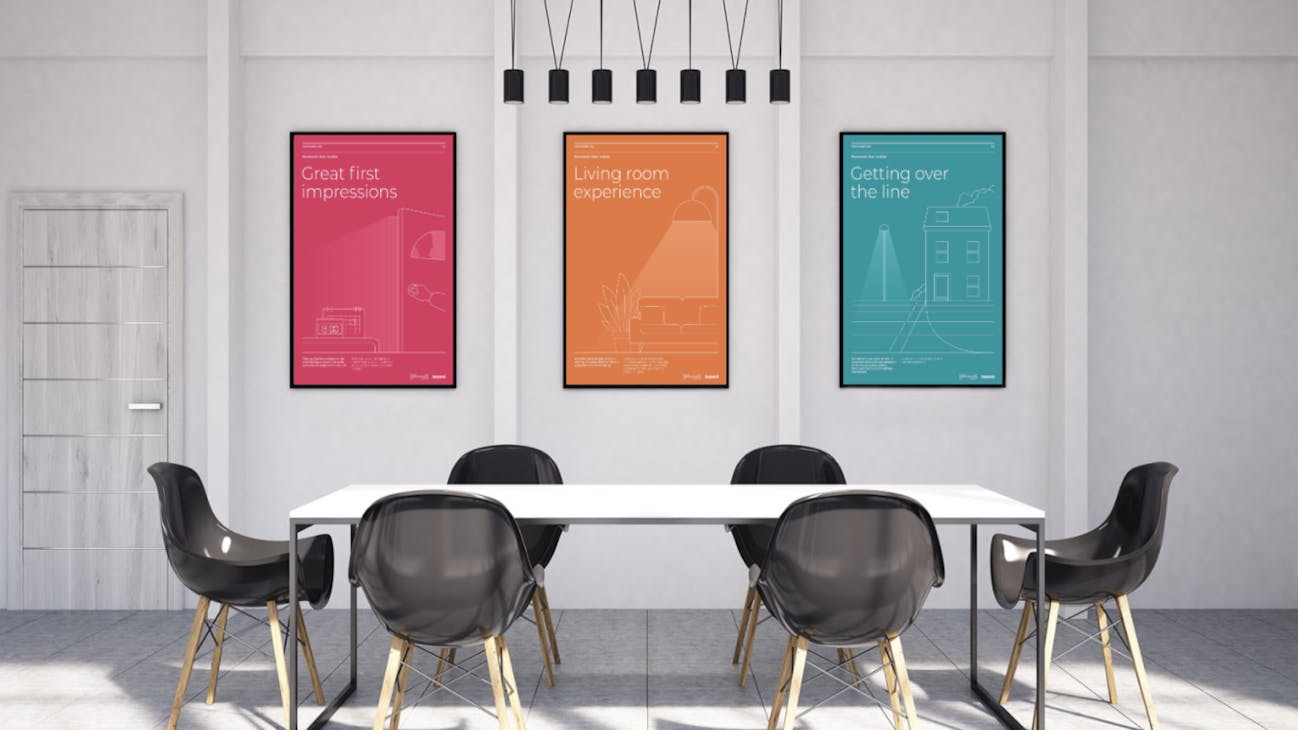 "It is about BREAKTHROUGH. You look outwards when you need a breakthrough! We turned to Beyond when we needed new thinking on our product, to move to the next stage in our lifecycle."
At Beyond we partner with product teams and business leaders to go further, together. If you'd like to receive regular thought leadership about Product Driven Growth, please sign up here.