1. The WSJ-D.Live: Disruption through design
Design • November 8th, 2016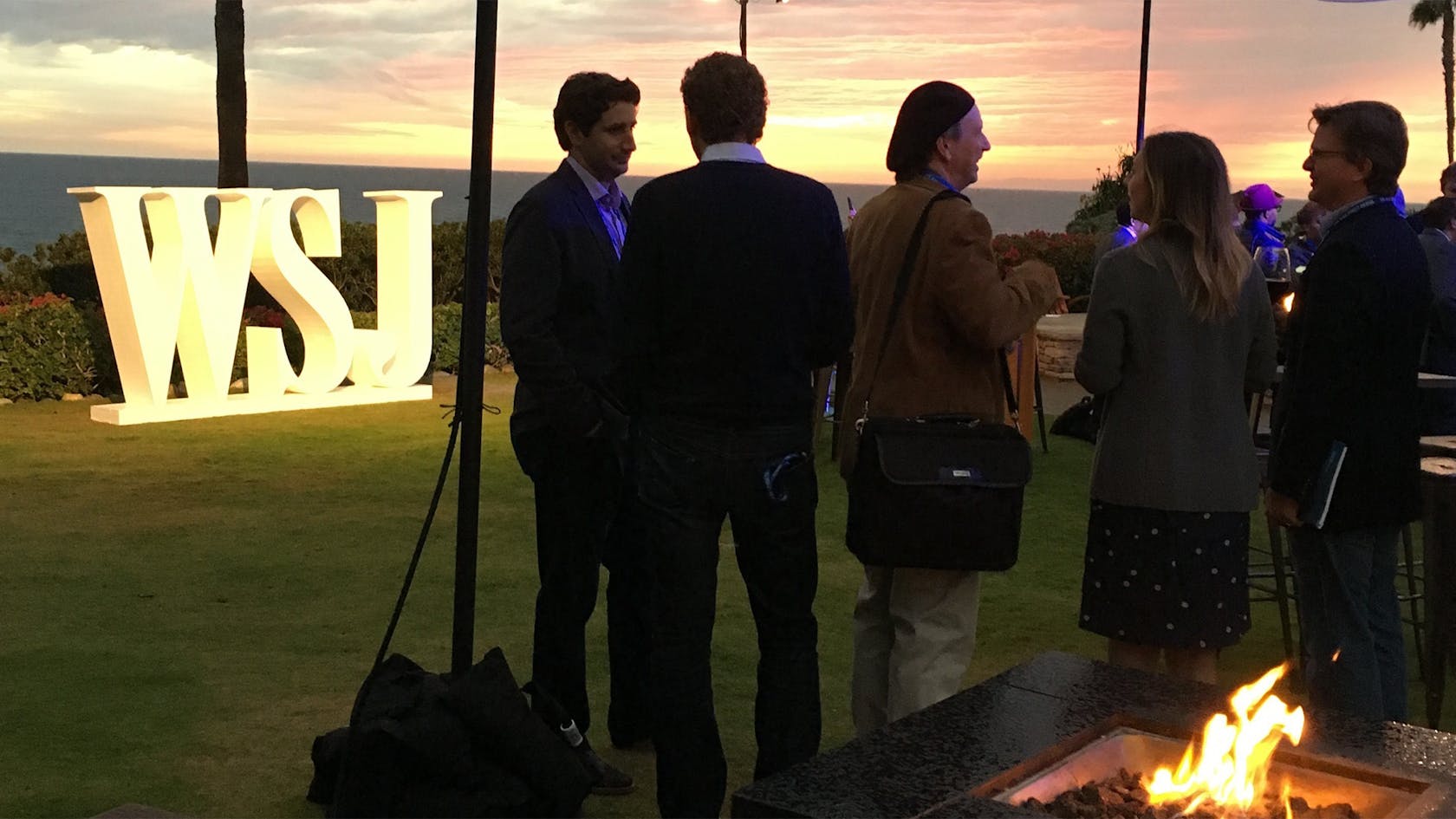 We've just returned from the WSJ-D.Live conference where we hosted a roundtable entitled 'disruption through design'. This is the first in a four-part series where I explore the topic we discussed, alongside the three standout themes I encountered in wider discussions within the event: artificial intelligence, the rise of the new multimedia giants, and the importance of product joy.
Disruption through design is a core component of the way work as our clients either drive disruption or are looking to disrupt. The WSJ.D-Live event was a great opportunity to talk about this as it was filled with all the movers and shakers of the tech and media world.
We are on the cusp of a fundamental shift in every major industry in the world: Uber is a more valuable company than GM and disrupted a 100+-year-old taxi industry in less than five years. Instagram was purchased for a billion dollars with 13 employees three months before Kodak filed for bankruptcy.
Startups have always existed, but what this trend shows is that institutional industries, and legacy IP, are no longer safe due to the speed of technology.
Consumer adoption of technology places more demands on companies' services as expectations grow. This is indicative of an industry-wide problem; companies are starting to lose market share as user habits change and new entrants come in. We're at the start of this journey and it's probably going to accelerate.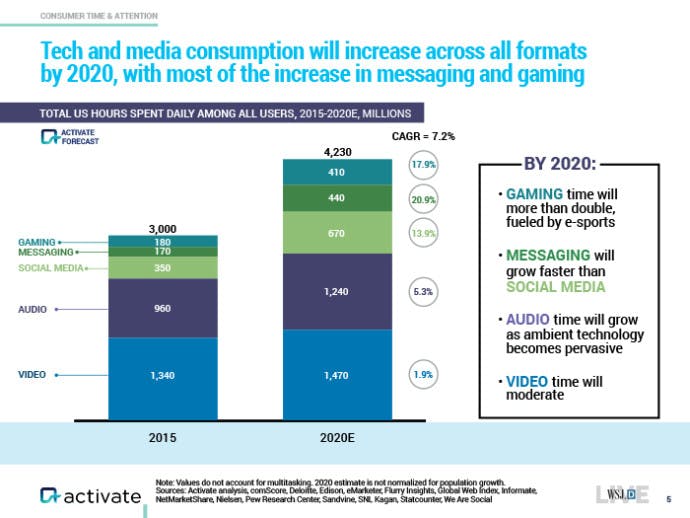 Activate's Michael Wolf predicts what's next for tech and media in 2017
Everyone is vulnerable to disruption and seems to want to digitally innovate. But with technological change comes a confluence of business challenges, innovation challenges, product challenges, design challenges and organizational challenges… that are all intertwined. It's overwhelming - where do companies start?
Larger organizations will find it harder to manage this as their internal workings and organizational design won't permit innovation to happen. As Satya Nadella, CEO of Microsoft put it, "culture fights the creation of new products".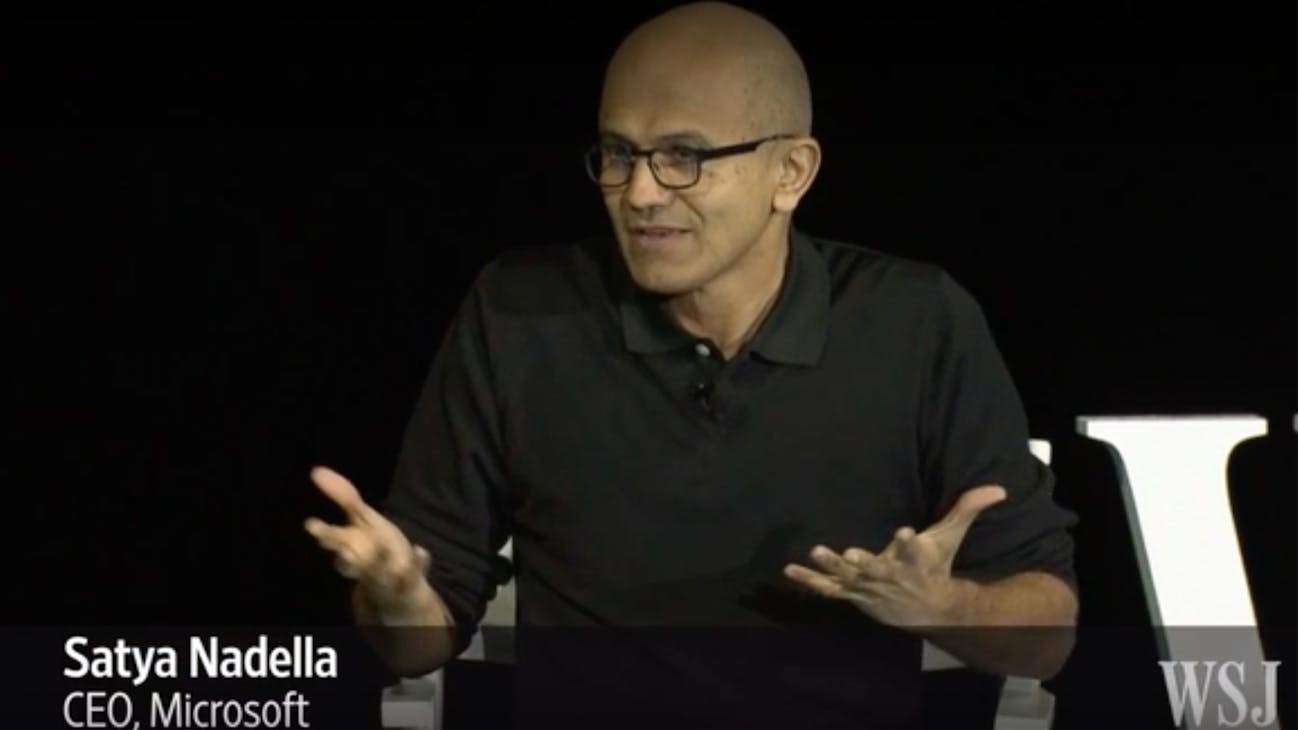 Satya Nadella speaks at the WSJ.D-Live
The overarching theme we discussed at our roundtable was whether companies are able to keep up with the pace of technological change and if so, how should they design for it - both internally and externally?
Marc Andreessen says, 'software is eating the world'. Most businesses now use software as their primary customer interface. In this world of software, businesses will ultimately get their competitive edge from the quality of their experience design thinking - the creation of transformational services, by connecting human need to technology led products, making them simpler and easier to consume.
John Zimmer of Lyft shared a perfect example of this at the event when he talked about his company. His main aim is not to be a ride-sharing business, but to design a service that is a new experience of owning a car. Looking at the broader experience of products, Lyft wants to win at three levels: product, experience, and brand.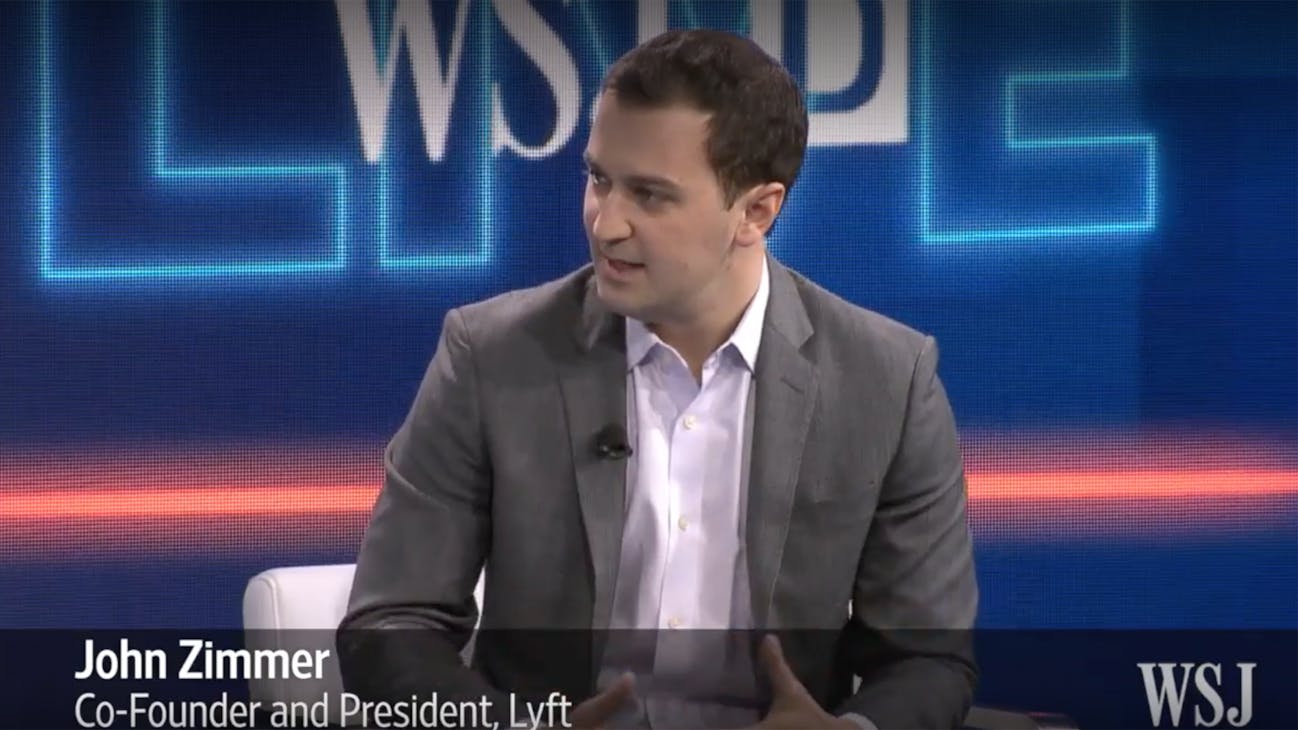 John Zimmer speaks at the WSJ.D-Live
The crux of our roundtable was to discover whether businesses were organizationally designed to allow them to truly innovate and, if not, what needs to change. It was incredibly interesting to discuss this idea with a diverse group made up of CIOs, CEOs, VCs, experience design experts and creative directors.
One of the key areas of discussion at our roundtable was that the word 'design' is being taken too literally. Visual design is being usurped by ecosystem design; the look and feel is not as important as the way things work. The way we talk about design needs redefining.
We also explored the integration of design, UX, and development into product teams. Siloed teams can make it harder to produce things internally - by creating and using small, nimble product teams and working in an agile way, companies will be able to integrate more design into their products.
This way of working is critical for incorporating new ideas. Unless you have the right culture and internal set up to cultivate and foster new ways of thinking, new ideas don't traditionally land. To echo Satya Nadella's sentiments, culture can clash with the creation of products.
Having a culture that fosters the creation of new products is imperative in a world where audiences are becoming increasingly fragmented. The publishers at our roundtable discussed the design issues that come with the advent of cross-platform media consumption. This spoke to our theme of ecosystem design; designing the experience of navigating across platforms is equally important to the experience you get when you hit your chosen page.
Our key takeaways were that the way we approach design is changing, both in the language used to talk about it and in its application. This is something which is becoming increasingly pertinent, as many of the VCs we engaged with said that design is an important factor when they look to back companies. Design is transcending interfaces. The way platforms work with other platforms is the area where companies have the biggest opportunity to disrupt through design.
Read my thoughts on the three standout themes of the event:
Artificial intelligence is here
The rise of the new multimedia giants