3. The WSJ.D-Live: The rise of the new multimedia giants
Technology • November 9th, 2016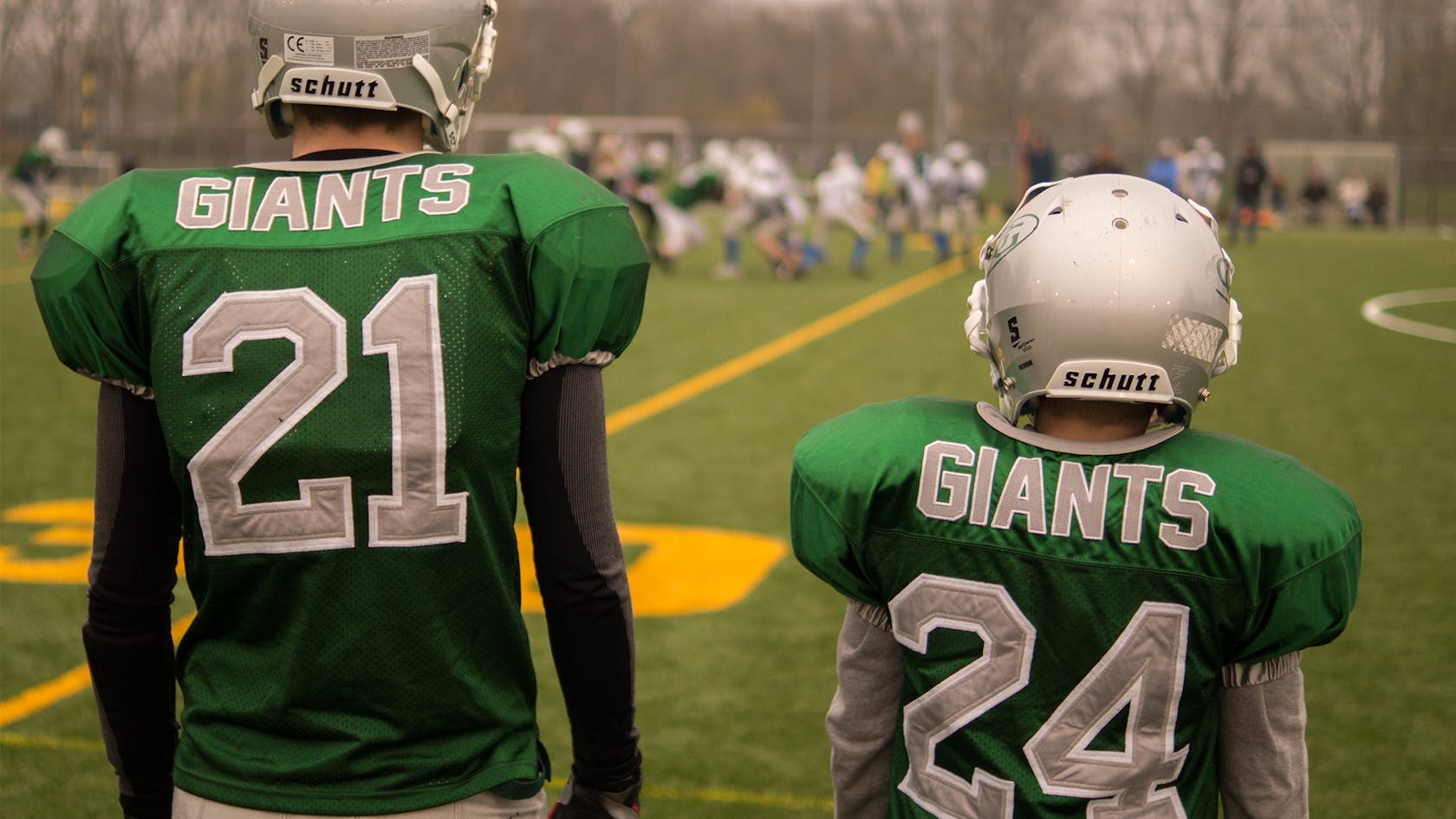 This is the third post of a four-part series based on the WSJ-D.Live event which discusses the rise of today's new multimedia giants.
The race is getting hotter as mobile telecommunication providers buy content companies and look to monetize content through subscription and advertising. It feels like they need to have properties that can start to compete with Facebook.
Randall Stephenson, CEO of AT&T, and Jeff Bewkes CEO of Time Warner, both spoke about the proposed $85.4 billion acquisition of Time Warner Inc. This is one of the biggest media mergers in years. It seems like an M&A trend is starting - the ability to offer more content via mobile and TV and to own the access platform. With 5G coming next year content will be able to be distributed and consumed faster, making the experience better.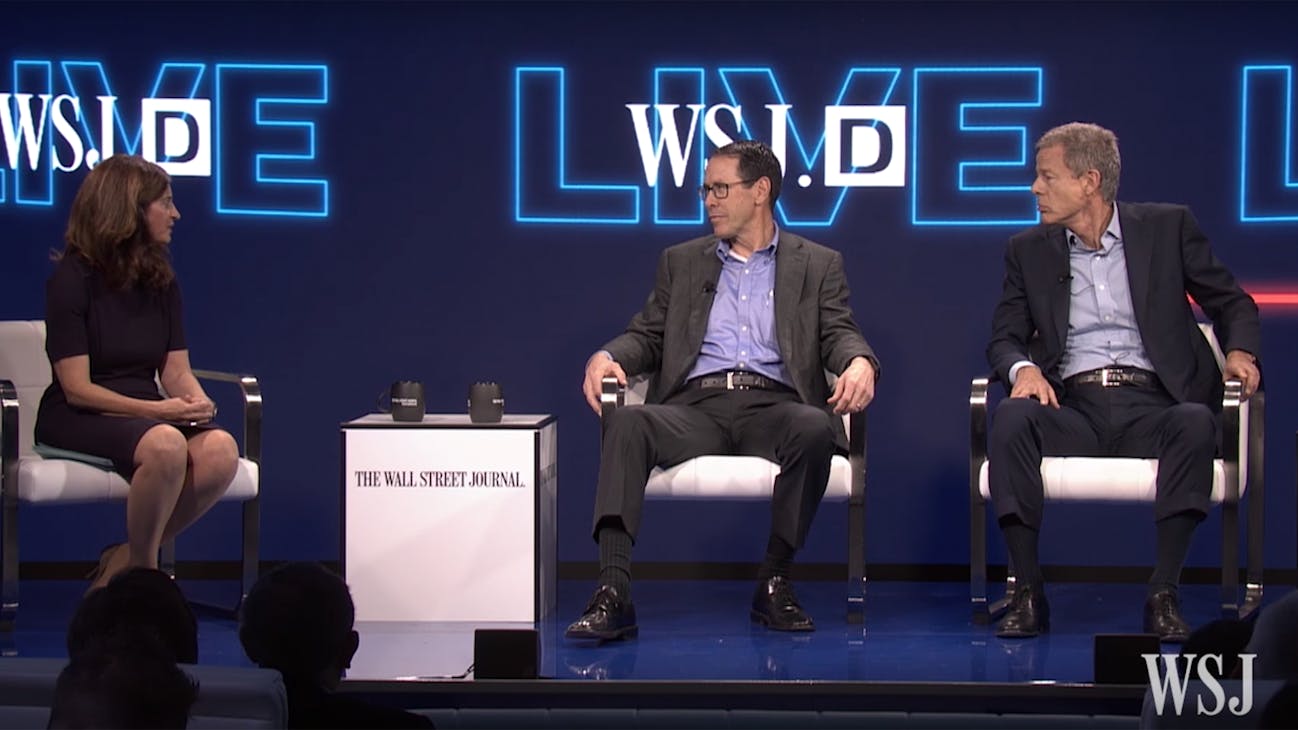 Jeff Bewkes and Randall Stephenson talk about the merger of their companies.
The merger will also allow for a new content subscription model (all you can eat) and for AT&T to start to increase its share of ad revenue.
Marni Walden, Verizon's president of product innovation and new businesses talked about the $5bn Yahoo! Deal. The question she tackled was 'does this deal strategically still make sense?'
She answered that ultimately Verizon had a number of assets that needed ad-tech capabilities to monetize. They looked at a number of ways to get to that, and acquiring AOL in 2015 made a lot of sense. But if you look at where AOL is in terms of audience, even with adding Verizon to it, they're still 200-300 million eyeballs - too small to really be meaningful in that space. Compare it to others in the space, they're in the billions. Acquiring Yahoo this year brings a billion-plus eyeballs or audience to the platform.
She simplified it by saying, 'If you think about a shopping mall, the name of the company right now is called MediaCo. That's what we refer to when we look at all of the assets underneath that. But ultimately inside of that shopping mall is a number of stores. And that's Yahoo Mail, AOL Mail, Tech Crunch, Huffington Post, Yahoo Finance, Yahoo Sports. And each one of those storefronts gathers eyeballs, and we think we can continue to add content and assets that Verizon has to each one of those storefronts. So you bring audience to that platform, and then you can monetize it through advertising."
We also heard from Richard Plepler the chairman and chief executive of HBO. Shane Smith CEO and co-founder of Vice Media. Together, they created Vice News Tonight, a new daily news program on HBO aimed at millennials. He spoke about how Vice needed to re-invent themselves every two years and the creation of Vice News Tonight was aimed at targeting millennials, a category overlooked by many news providers.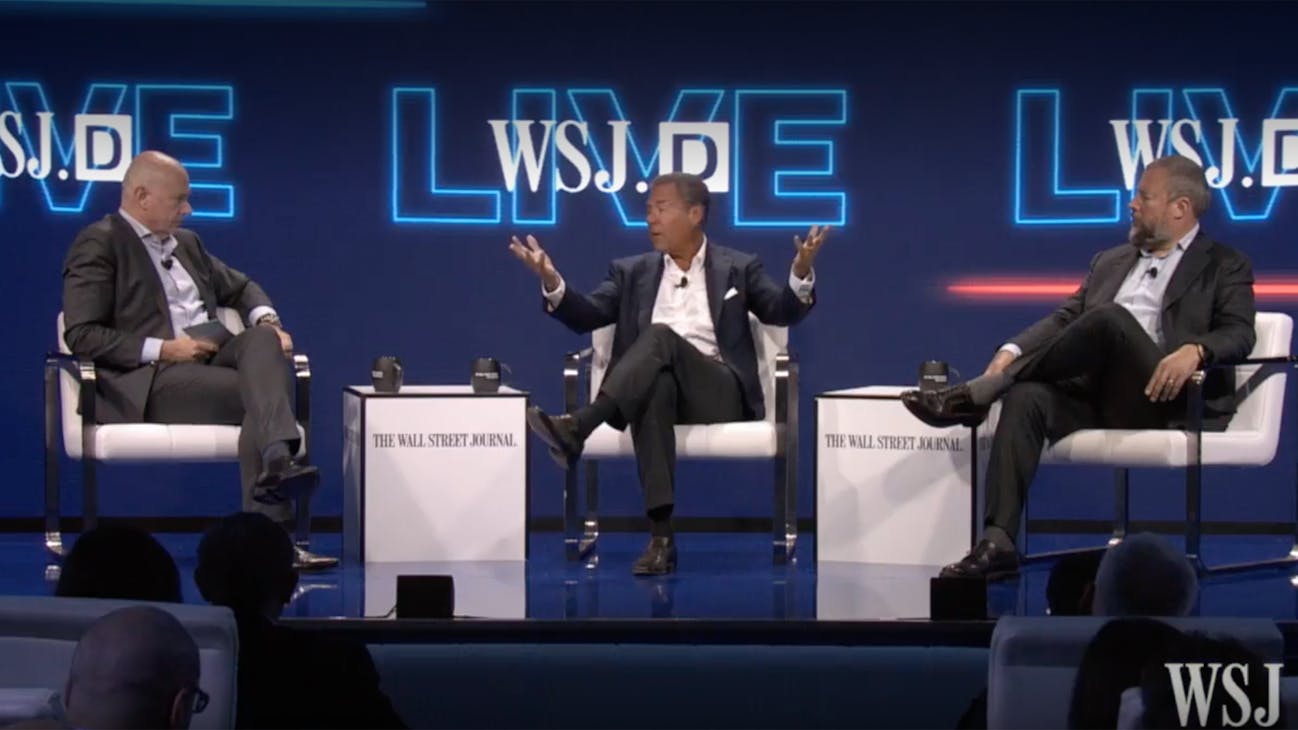 Richard Plepler of HBO and Shane Smith of Vice Media discuss why they think they know what kind of news broadcast young people want
As he puts it, let's look at Fox News. That's going through a transition because it had to, quite frankly. It's going to lose a whole generation of millennials. And so when we look at it, we say, "OK, we'll take the millennials." You can have the 68-year-olds, and we'll see who wins.
The way users navigate and consume media is changing rapidly. Netflix is a $40B business that could have been created by any of the major cable companies, but wasn't. It was a business that courted a deal with Blockbuster, who ultimately decided to pass up the acquisition, going down as one of the biggest missed opportunities in the boardroom. Keeping pace with consumer behavior will keep a company buoyant, but understanding why behaviors are changing and anticipating needs is where true innovation lies.
There is always another Netflix waiting to disrupt through design. Listening to perspectives from some of the most influential names in this space really reinforced our thinking around ecosystem design - to design an experience that a user is going to enjoy in the multimedia space, it's not about one interface, it's about a system of interfaces. Designing the way a user engages with these, ensuring ease of experience, should be a company's primary concern.
Take a look at what we discussed at our 'disruption through design' roundtable, and read my thoughts on the three standout themes of the event:
Artificial intelligence is here