Beyond D&I lies the ultimate creative environment | Inside Beyond's workshop at Cannes
D&I • May 22nd, 2019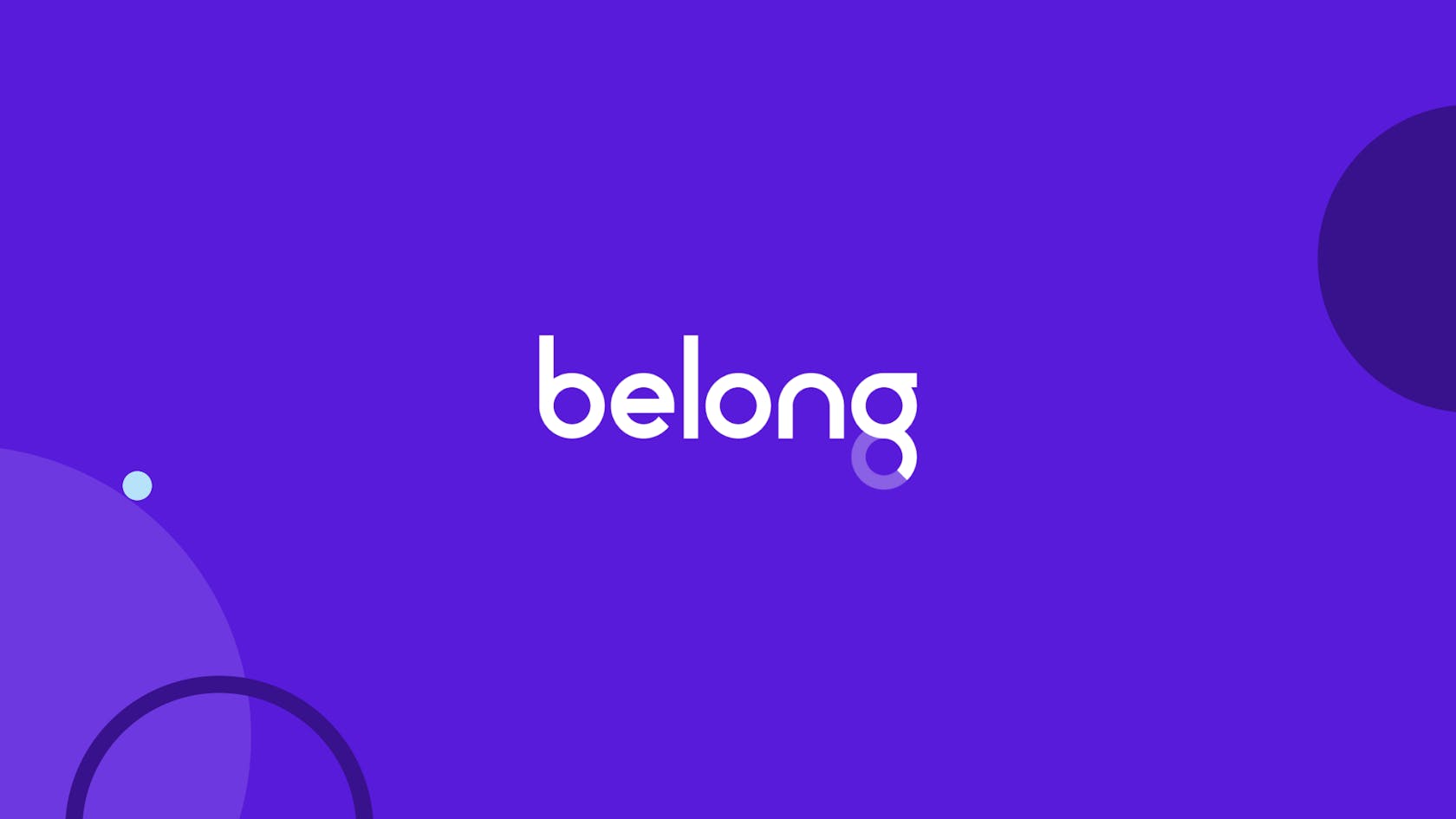 This year Beyond will be talking about diversity and inclusion at Cannes. Luciana Carvalho Se, Innovation Lead at Beyond London, explains why.
We all know that diversity and inclusion is a hot topic in our industry. And we all know why. Our industry has a major problem…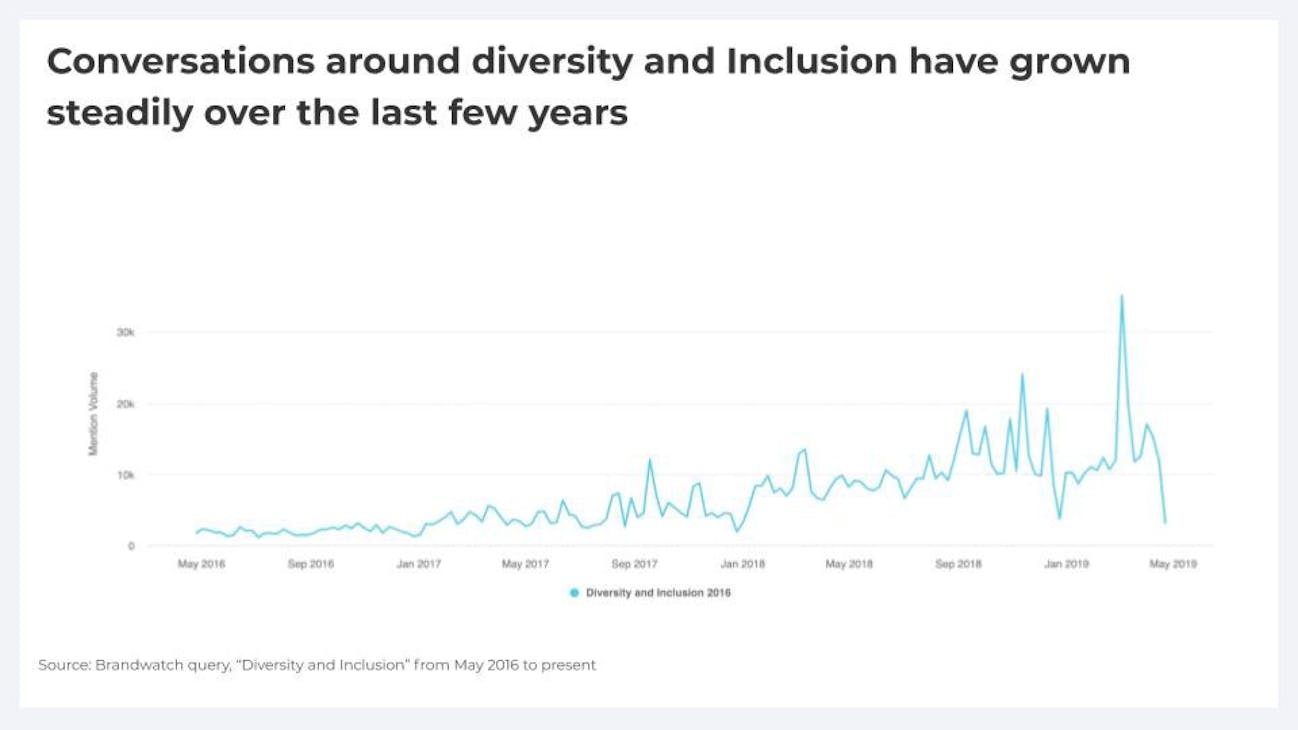 Amongst the shocking statistics we could choose to highlight, recent research from the Department of Digital, Culture, Media and Sport showed that 89% of those working in the digital sector in the UK are white, while over 60% are men. Additionally, research conducted by the Design Council last year found that 78% of the overall design workforce is male, while 87% are white.
Beyond these issues, we also know that our industry takes a toll on our employees' mental health. According to BIMA, 66% of people in the tech sector are stressed by their work; 52% have suffered from anxiety or depression at some point; and people in the sector are five times more depressed than the UK average.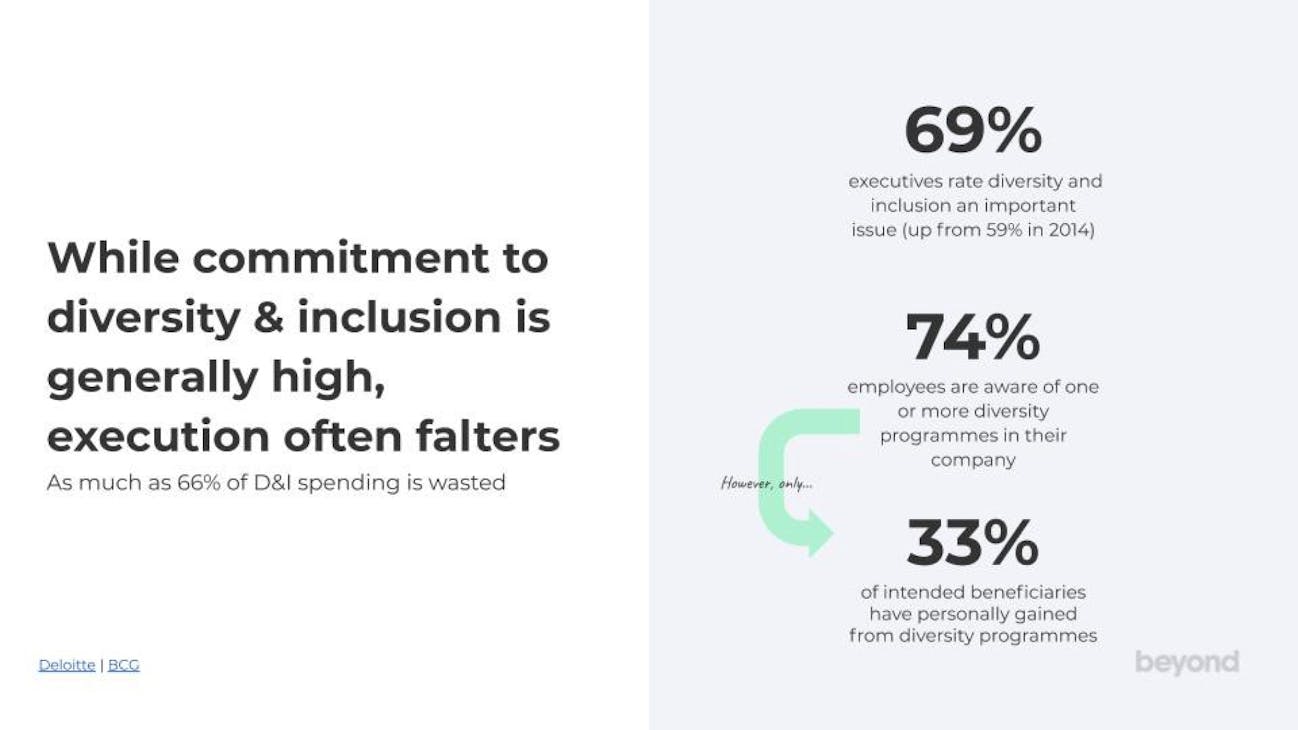 These are real issues that as an industry we simply can't ignore any longer. Choosing not to address these issues is not only morally indefensible, it's also bad for business. After all, how can we create work for our clients that speaks to their diverse target audiences if we're excluding vast swathes of the population from our workforce? Equally, how can we motivate our employees to produce truly transformational work if inside they're suffering in silence?
We know of course that there are a number of great initiatives being undertaken by agencies, trade bodies and special interest groups up and down the country to help solve these problems. But at Beyond we wanted to create a working environment that actively supports our employees' diverse needs, which in turn allows them to make their best work for our clients.
To do this, we spent the last two years developing a series of people-centric D&I frameworks which we call the Belong at Work frameworks. And the results have been quite astonishing. In the last year alone, we've been named one of the Sunday Times Best 100 Companies to Work For, won a Gold Award at the 2019 Mind Workplace Wellbeing Awards, hired over 50 people and experienced remarkable revenue growth.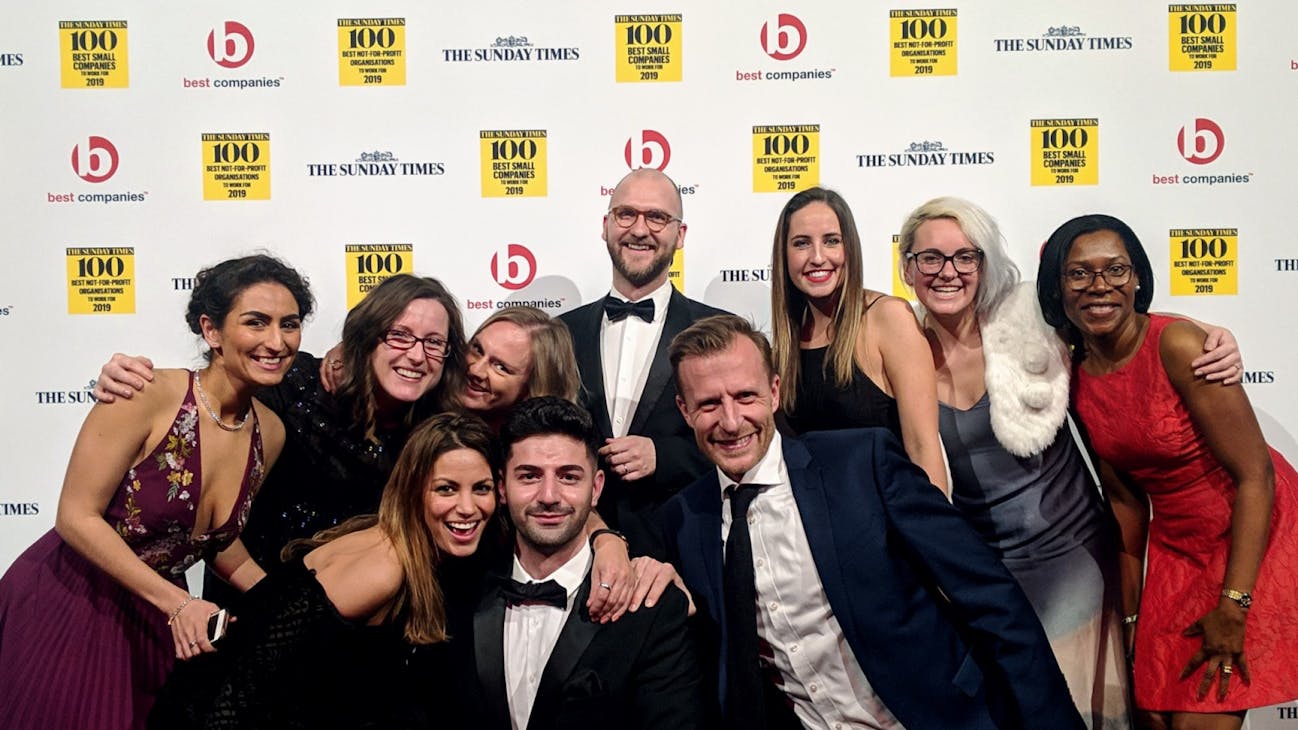 As a result, we've repeatedly been asked how we developed these frameworks — by small and big players alike. And so, we've decided to share them with the industry so that others can benefit from our experiences and learnings.
For the first phase of this process, we'll be releasing three of our frameworks — each of which addresses a specific need in the modern workplace. The three frameworks are:
Beyond Flexibility — a solution to the challenge of accommodating lifestyle diversity
Flipside — a ground-breaking, talent training and development programme tackling issues in social mobility
Total Wellness — a holistic health approach to workplace wellbeing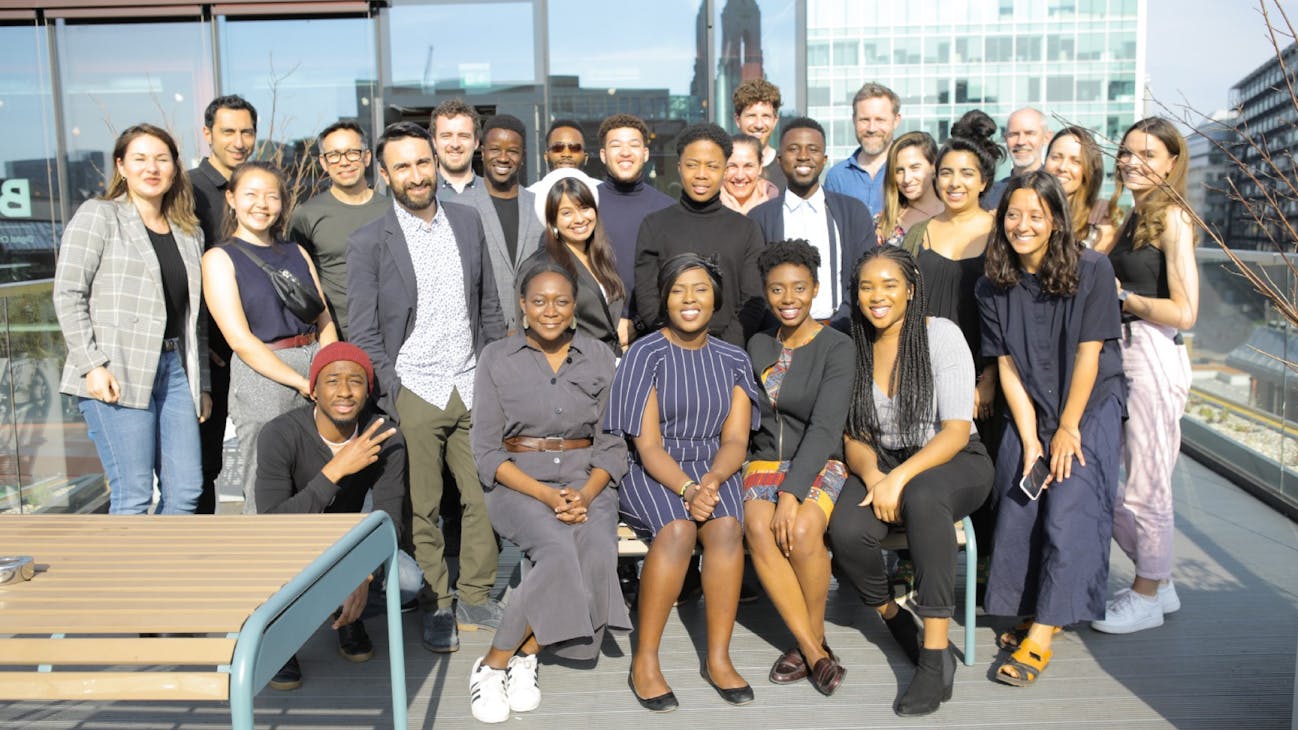 If you're coming to Cannes this year, you'll be the first to get the full story as we'll be unveiling the frameworks at our workshop on Friday 21st June. If you can't make it, don't worry, we'll be making the frameworks publicly available to all.
We'll also be asking you for your help. We're not naive enough to believe that these frameworks are perfect — or the finished article. There's definitely more that can be done to improve the creative industry's D&I performance. We intend these frameworks to be the beginning of a conversation. If there are things that you as agencies can take from them to help you implement more effective diversity and inclusion programmes, we'd love you to go ahead. Equally if any agencies could offer us advice on how to improve the frameworks we'd love you to get in contact. Or, if you just want to chat about any of the issues we've covered, we're all ears.
We'd love to hear from you! Post about what workplace wellbeing means to you using the hashtag #belongatwork or email us your thoughts. This is just the beginning.