Beyond honored at San Francisco Design Week Awards
Design • July 15th, 2020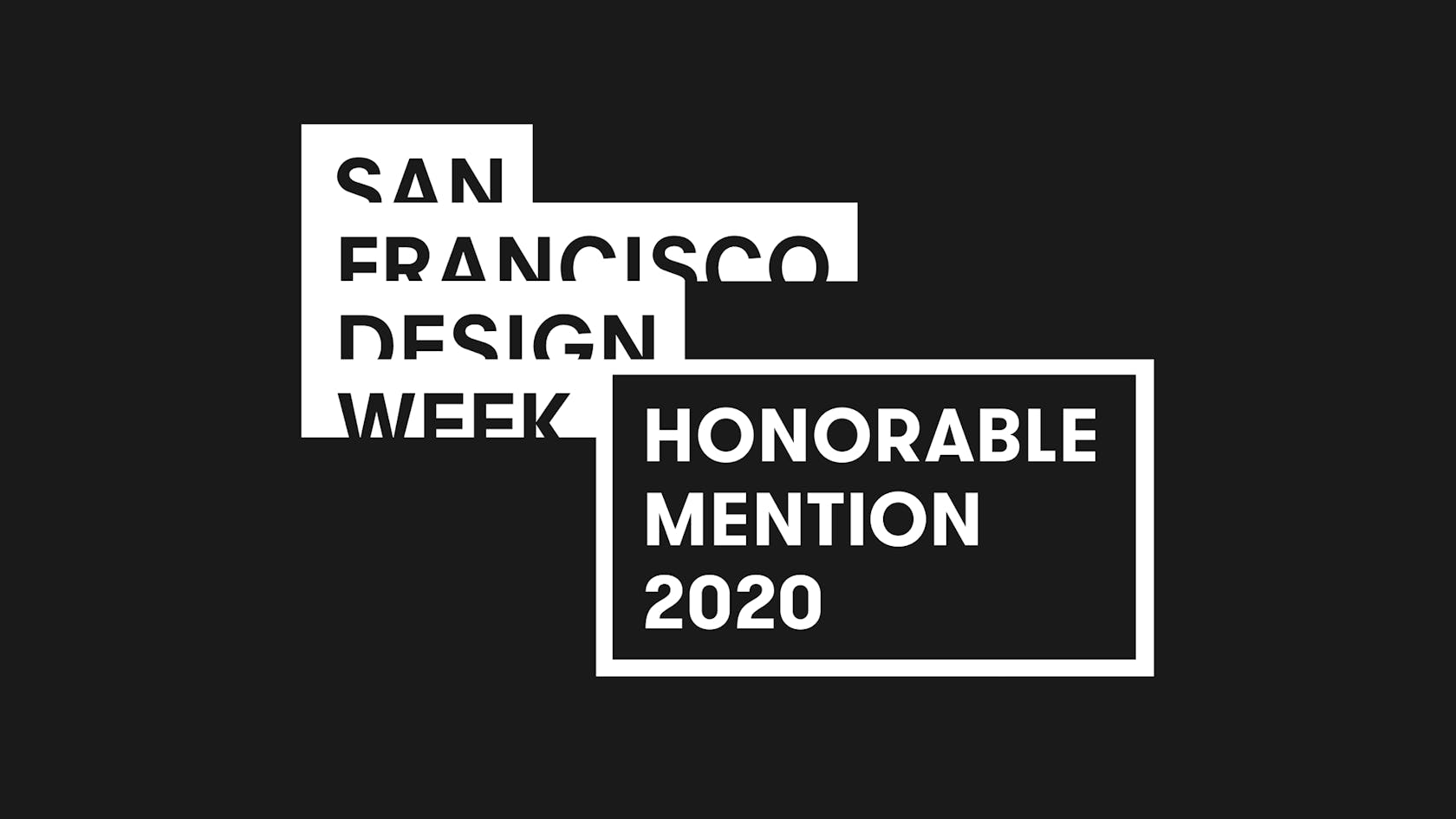 Beyond is delighted to receive an Honorable Mention for our work on 'We Are Not for Profit' at this year's San Francisco Design Week Awards. Here the team shares details about this project. 
At Beyond, we're fortunate to work with clients who have the same passion we do for making a positive impact on the world. In partnership with California Tobacco Control Program and Duncan Channon we created a mobile focused experience that sheds light on the manipulative and deceitful practices of the tobacco industry through thoughtful and simple UI design, and timely and contextually relevant animations and interactions. By applying a design centric and storytelling approach, the site addresses societal and health challenges that have been largely ignored for a long time. 
The tobacco industry has been exploiting the African American community for decades through the use of Menthol flavored cigarettes by way of manipulative marketing tactics, price gouging within targeted neighborhoods and financially incentivizing so-called "community leaders" to further message their lies.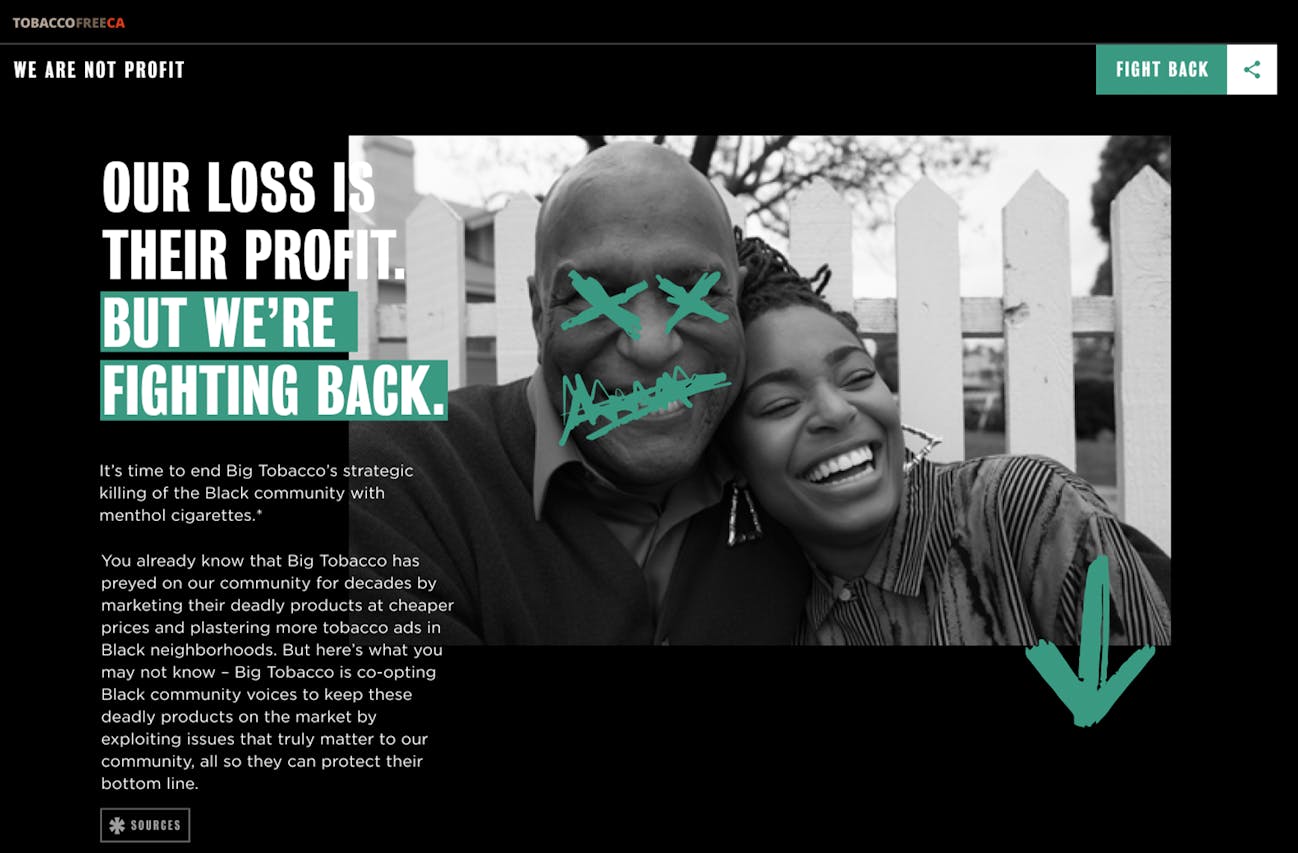 The experience we helped create provides clarity to a complex problem by specifically refuting messages that have been peddled by the Tobacco Industry and by showcasing personal stories that demonstrate how this exploitation has been destroying this community. It also supports educational content with avenues for activation by giving the audience impactful ways to communicate their concern to people in a position of power. 
Since the California focused advertising campaign launched in late January, we've captured over 30,000 educated site visitors of the 130,000 total page sessions, with an average session duration of 1 minute, pretty remarkable for an advertising driven campaign page. From a qualitative standpoint we've received resoundingly positive feedback and have gained endorsements from prestigious organizations within this community such as the NAACP.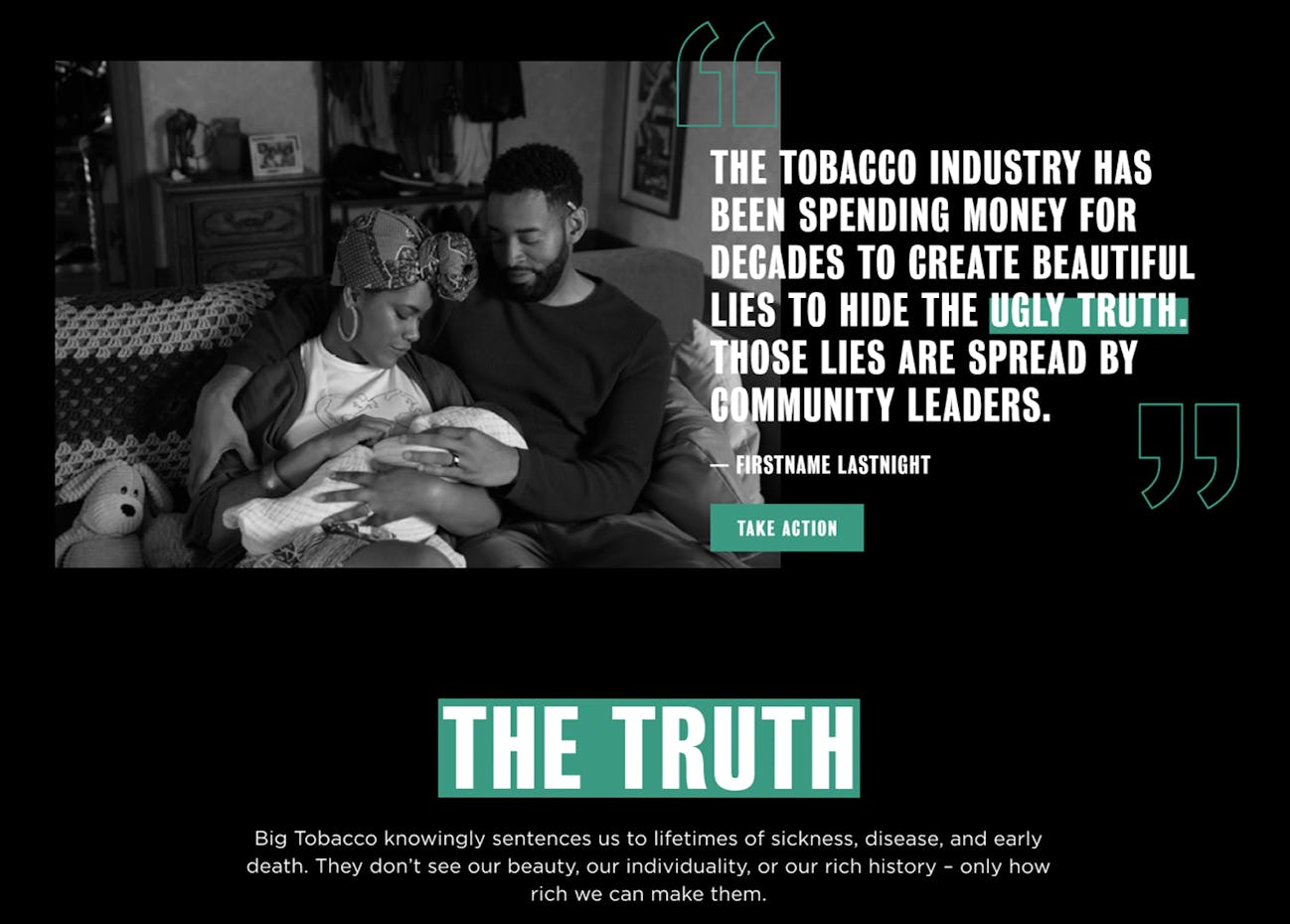 About the SFDW Awards: 
San Francisco Design Week Awards is an international design competition that celebrates and recognizes exemplary work in all fields of design, including architecture, interior design, industrial design, communication design, and user experience design.