Beyond is 100% in for Democracy
Design • October 8th, 2020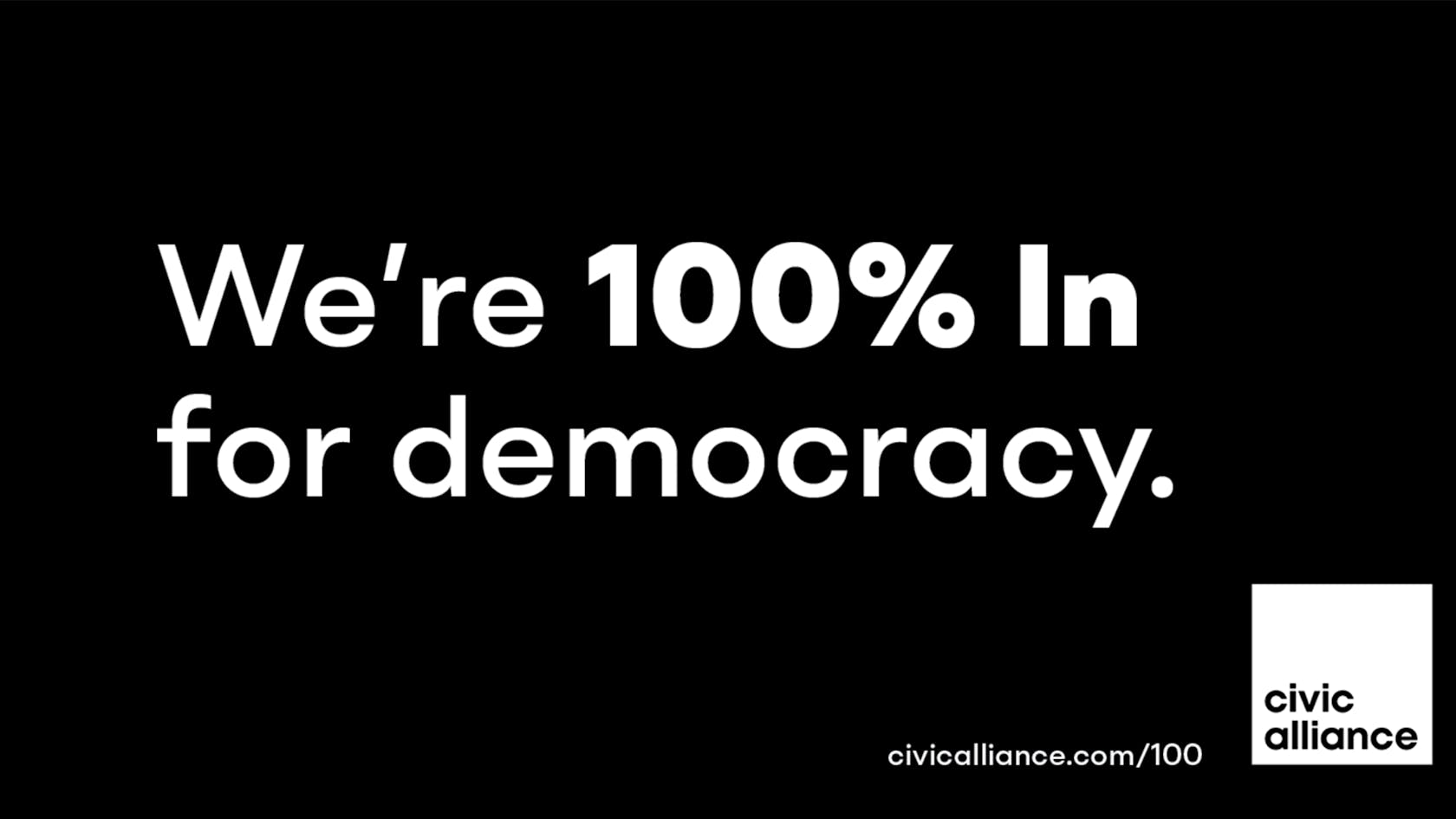 Beyond partners with Civic Alliance and Time to Vote to encourage its US employees to participate in the upcoming election. 

In the lead up to the Presidential election we've teamed up with two organizations — Civic Alliance and Time to Vote — to ensure every Beyonder has the things they need to participate in this year's election. Here's a look at what we're doing: 
Clearing calendars: As part of our pledge, we're keeping Election Day meeting-free so everyone has the time they need to cast their vote.
Educating our electorate: Elections are incredibly complex, so we're arming everyone with the bi-partisan information they need — including key registration and voting dates — to help them prepare for 3 November.
Supporting our staff: From dedicated voting job codes to encouraging time off, we're doing all we can to formally recognize voting activities and remove barriers to participation, so our people can prioritize casting their vote.
We know this election is bigger than us, but we understand the importance of participating in the democratic process and we support all Beyonders in doing so — because their voices can make a difference, and we want to make sure they're heard.