Beyond wins another D&I award at the Employee Experience awards 2019
D&I • January 28th, 2020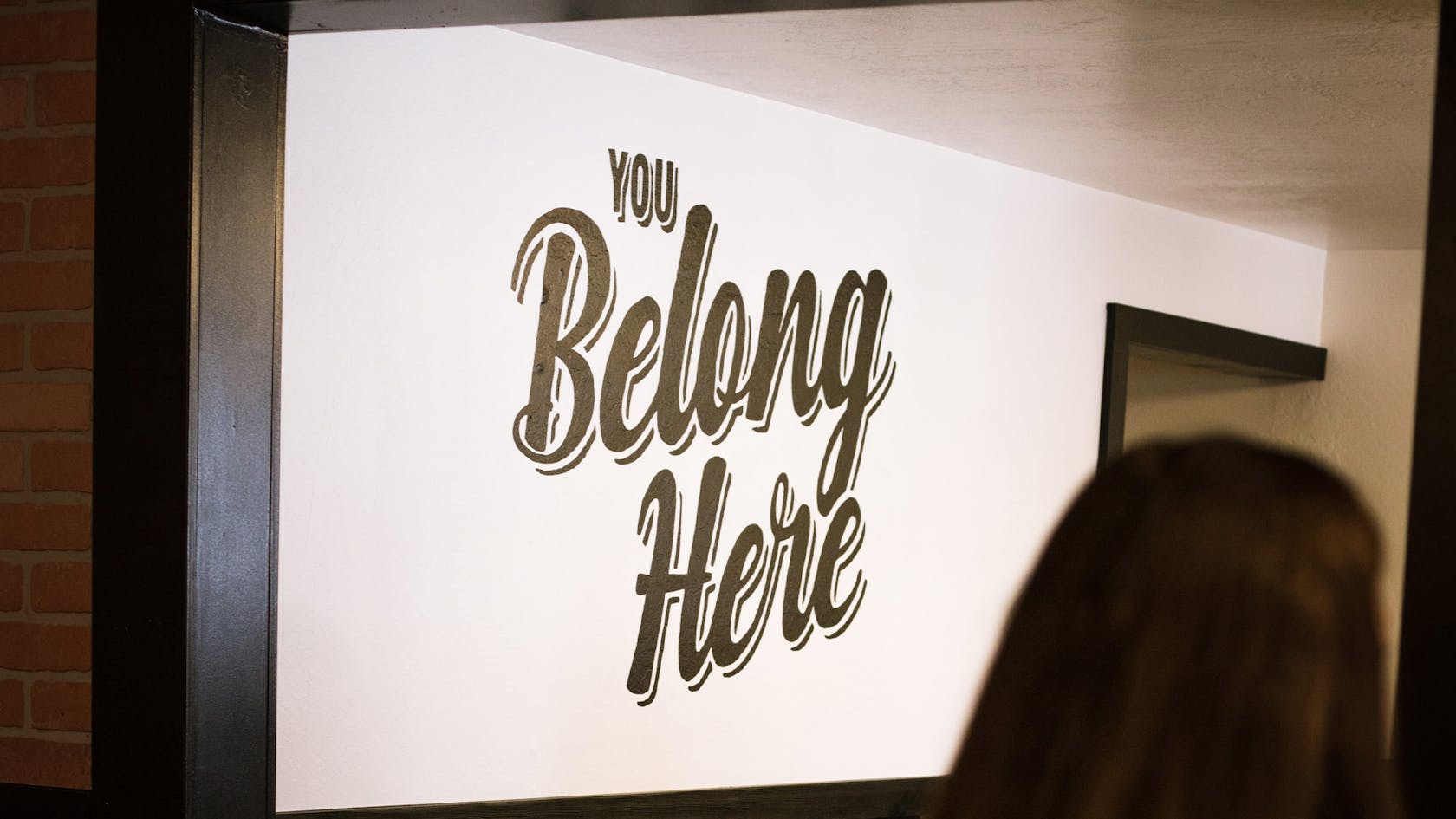 Beyond wins another D&I award at the Employee Experience awards 2019
We had the pleasure of attending the Employee Experience awards Gala and taking home a Diversity & Inclusion trophy.
The Employee Engagement Awards honours those organisations that put workforce engagement at the heart of their business strategy and the Diversity & Inclusion category 'recognises an organisation that can clearly demonstrate that it actively executed a strategy that put diversity and inclusion at the heart of its business. It may focus on one minority group but preferably the winner will communicate a strategy that provided clear support and inclusion for all whether women, people from BME backgrounds, people from the LGBTQ community, disabled people and other minorities.' – eeawards.com.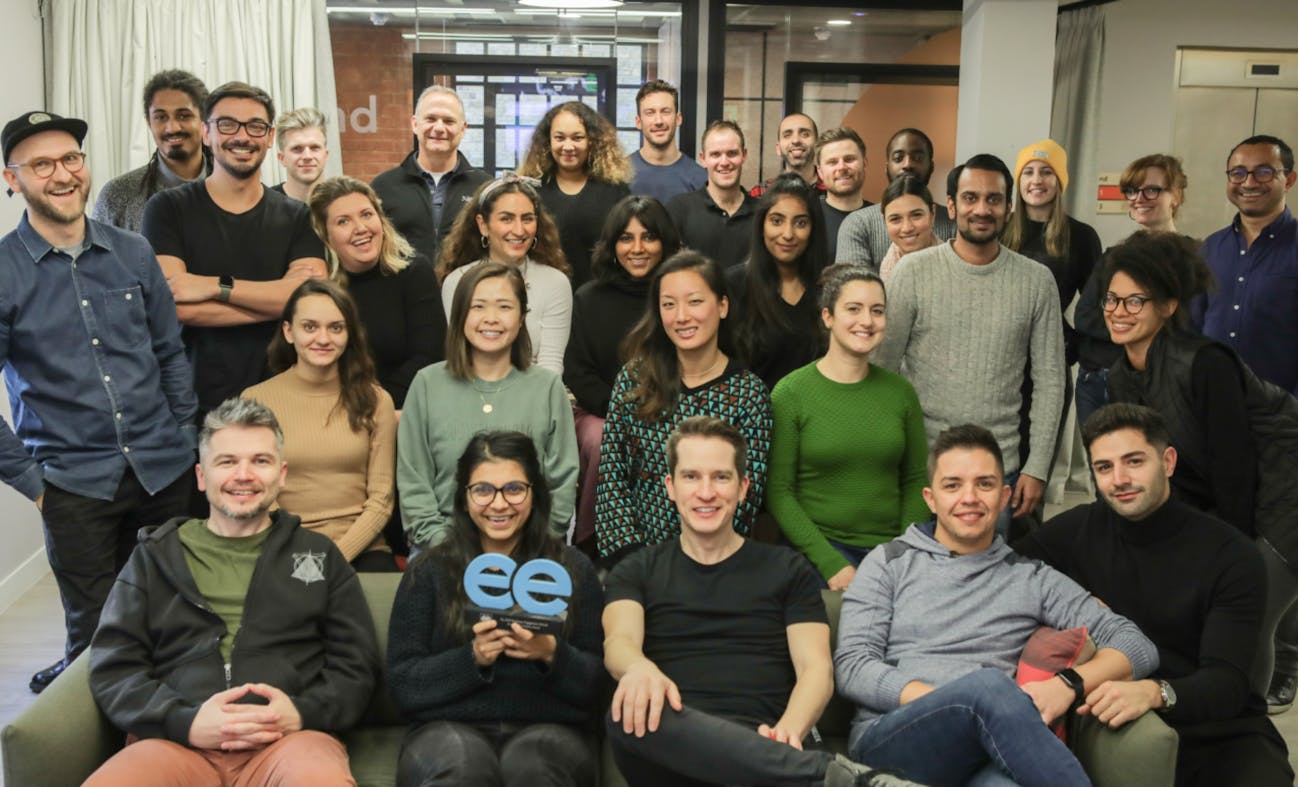 We're really happy to receive this recognition for our work on diversity and inclusion. While winning awards isn't why we focus so much effort on D&I, it's great to receive recognition from our peers for the work we do in this area. As Ary Mustafa our HR Business Partner points out: "D&I is important to the lifeblood of our agency. Beyond is committed to welcoming everyone, regardless of gender identity, orientation or expression. We work to embed the best practice from Stonewall and HRC into our business through our policies and our workplace culture so that every single person feels they belong"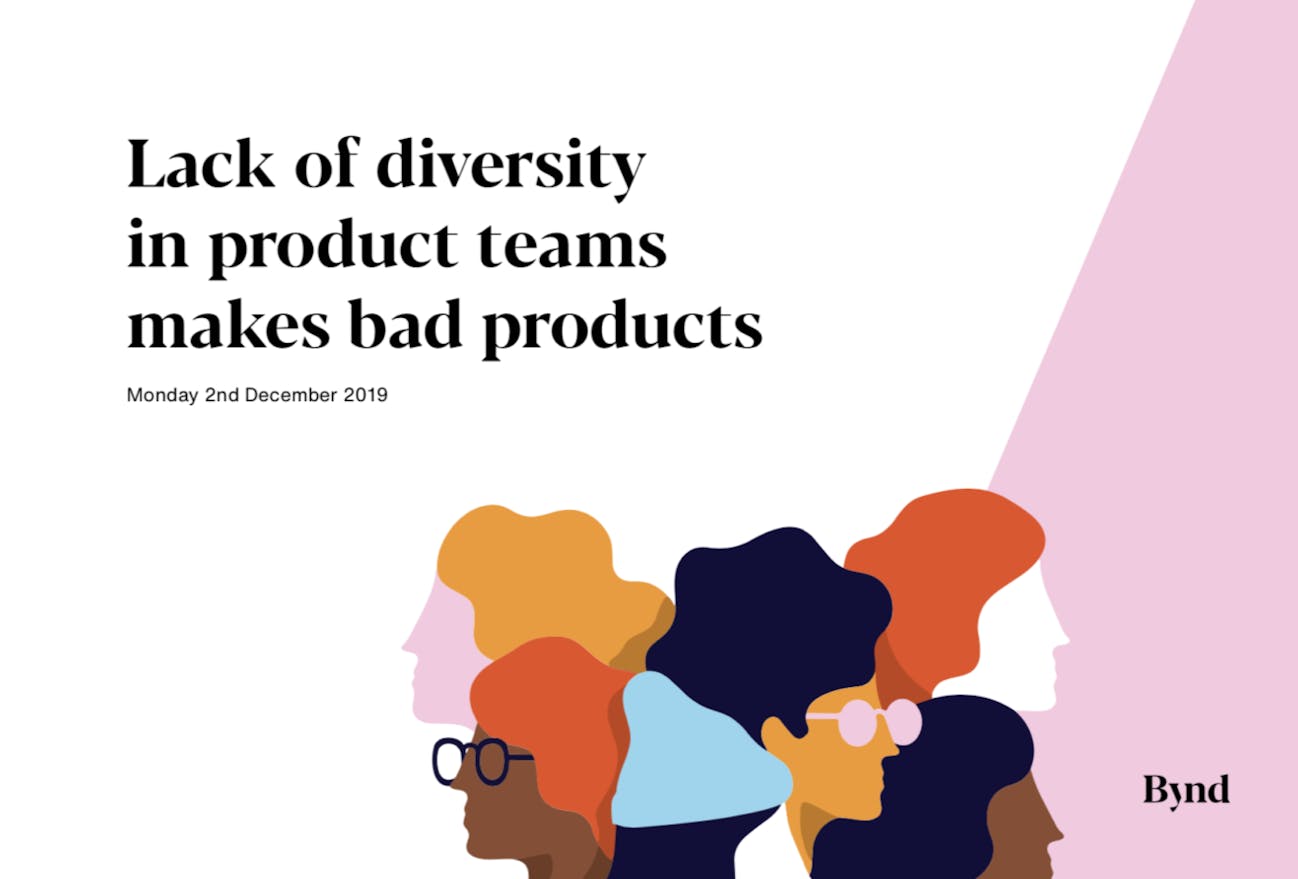 What is Beyond doing to create a diverse workforce?
Beyond has spent several years developing a series of people-centric D&I frameworks. We call these the Belong Frameworks. The frameworks are designed to ensure that we create a working environment that supports our employees' diverse backgrounds and needs, which in turn allows them to make their best work for our clients. These frameworks cover a range of key areas: Lifestyle Diversity; Social Mobility; Workplace Wellbeing. The next in our series will be a framework on creating diverse product teams – both in representation and in mindset.
Beyond is also very proud to be an investor in Flipside, a scheme to train young Londoners from diverse backgrounds in product design. With this, our aim is to train young designers from less advantaged backgrounds to increase the socio-economic mix in our studio.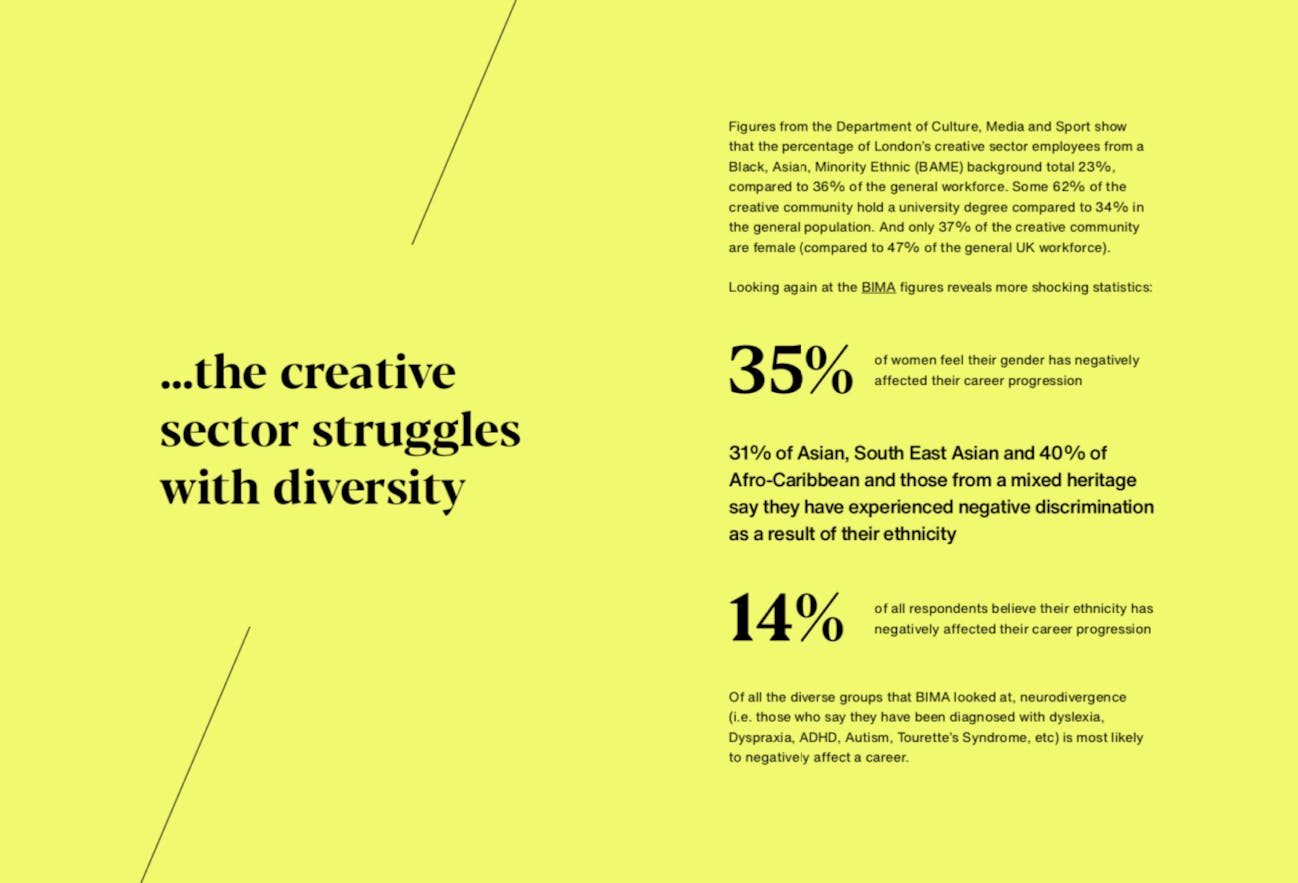 Beyond has also recently hosted an exclusive dinner event with c-suite decision makers across industries to discuss diversity and why it is important when building products and creating product teams. Throughout the evening the complexities of what D&I means and how this is instrumental to a business was interrogated and explored. 
The creative sector struggles with diversity and at Beyond there is a people team dedicated to researching and understanding what structural and environmental changes can be implemented to improve the current state of affairs. 
In addition to this year's win, Beyond also won the D&I award at the 2018 UK Employee Engagement awards which you can read up on here.