Breaking bland: tackling tech's diversity problem, one woman at a time
D&I • July 23rd, 2018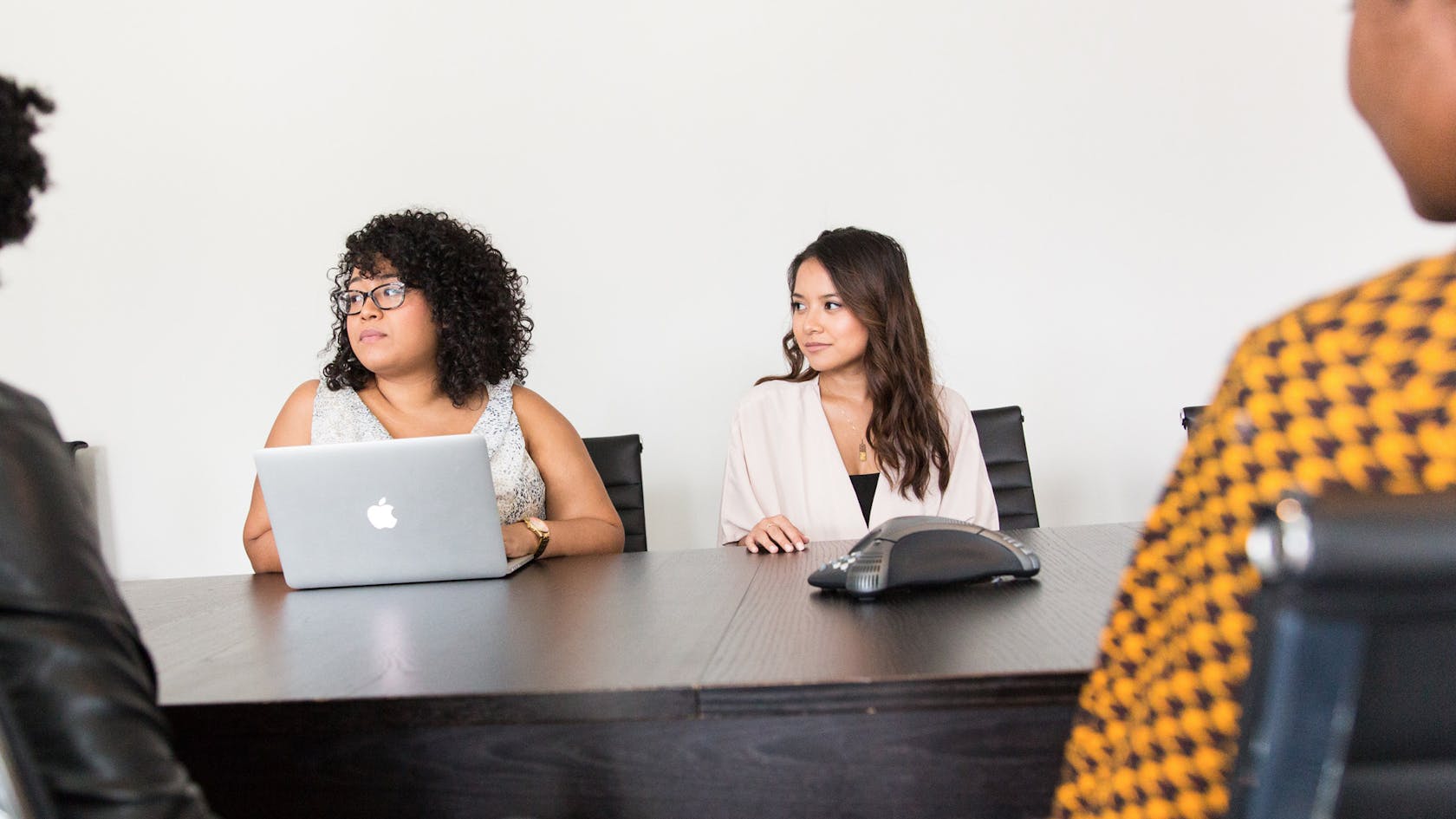 By: Kate Rand, Director of People at Beyond. 
At Beyond, we welcome deviations from the well-trodden path when it comes to perspectives, people, and even career paths. In fact, that's how we found three of our developers. Sarah, Abi and Katie came to us after retraining, taking the Web Development Immersive course at General Assembly, a vocational school with a digital focus. From motivations to making it in a male dominated industry, Sarah, Abi and Katie talk reskilling to take on tech.
This was a man's world
Listen in on our London tech team and there's a chance you'll hear anything from Finnish to Portuguese to Cantonese. The list goes on. The team has always been diverse in skillsets and cultures but until recently, it was completely one-dimensional when it came to gender and, to a lesser extent, age. Though we've hired female developers in the past, before Sarah joined us a year ago, the tech team had been 100% male for a while, and it skewed mid- to senior-level roles. This isn't unusual: a lot of tech teams could paint a similar picture—but we want to make a change.
After making Sarah our first hire through General Assembly, there was a lightbulb moment for our talent strategy. We wanted to continue supporting women entering STEM roles in our sector, and less than a year after hiring Sarah, Abi and Katie joined us as Junior Developers.
You've got to be in it to win it
When speaking to the three women about their experiences transitioning, a common thread started to emerge; they all described how it took exposure to the industry to understand their opportunities.
Sarah admitted she carried a huge misconception about the skills she needed to be successful in this industry, so she thought a job was out of the question. "It was a career path that was on my mind (because how cool would it be to get to build innovative applications that people use every day?), but I hadn't taken maths past GCSE and I hadn't done a degree in Computer Science. I studied Psychology at University and although I took a statistics module, that just wasn't going to cut it."
After what she described as "a very unsuccessful stint in recruitment", she decided to enter the tech industry in a non-technical role, becoming a researcher at a startup. While she was there, she was envious of the work the developers were doing. She said, "I always enjoyed problem solving, learning and building things". Sarah considered going back to university to study Computer Science, but it wasn't until one of her coworkers told her, "If I can do it, you can do it—and you definitely don't need a Computer Science degree", that she began to seriously consider her options.
Katie and Abi both spent time in the industry, too, before recognising how they could fit into it. Abi worked in Digital Marketing and Ecommerce for six years, where she had a lot of contact with developers and tech projects. She said, "during this time, I had a good amount of exposure to coding, so started to teach myself the basics of HTML and CSS and build mini websites. From here I realised that I wanted to take the leap and code full time".
Similarly, while Katie was figuring out her post-uni path, she began volunteering for a nonprofit who asked her to do some work on their website, despite having no experience. While still applying for Law school, she spent a lot of time teaching herself to code, quickly realising that pursuing development could provide her with a job she thoroughly enjoyed alongside "the flexibility and continuous opportunities to learn" that she wanted from her future career. Within a few months of discovering code, Katie dropped the idea of Law school entirely, and began looking into coding bootcamps.
It's no surprise that these careers weren't top of mind for these women. Coding was only introduced to our school curriculums in 2014, with the government channelling funding in to STEM education in the last decade. Sarah recalled that when she was at school, "IT consisted of typing tests, learning how to use Excel and people only ever stepping foot in the IT office when they forgot their password", so, at that time, it wasn't something she was interested in pursuing. "In fact, I probably never even considered how the internet worked—it was just a means to chat to my friends on MSN 24/7".
Sentiment is shifting
It was a big risk for Sarah and Abi to leave behind established careers, and a leap of faith for Katie to abandon her applications for Law school. Katie described there being "a lot of anxiety among our GA class about what would be expected of us as Junior Devs and how we would be received, particularly as women in a male dominated industry".
But has the risk paid off? Absolutely. Sarah rung in her year anniversary with Beyond in style by finishing up some exceptionally meaningful work for the California anti-tobacco campaign, and Katie and Abi are already making their mark, hitting the ground running and billing to client projects in their first month. And all three said they have experienced nothing but support, both in their personal and professional lives. At the start of her career at Beyond, Katie describes feeling that "every effort has been made to set me up for success", while a year in, Sarah says, "no one has made me feel like I couldn't or shouldn't do it". And looking beyond the studio, Abi notes the "growing support for women moving into tech".
The tech world may have once been a boy's club, but this is rapidly changing. In our experience, it wasn't because our environment is a hostile one—it was a straightforward marketing problem. In our industry, and in the school systems, we were failing to educate young women on the opportunities available and give them the skills needed to reach them. And as we address these problems, the glitz and glamour of dev life is beginning to attract more women to tech. Our team has certainly welcomed our new recruits with open arms, and we look forward to mentoring our next generation of tech talent.
Are you interested in pursuing a career in development? If any of what you've read here as piqued your interest, either reach out to kate.rand@bynd.com, or check out General Assembly's upcoming courses