Don't just do DE&I for the sake of it 
D&I • August 31st, 2020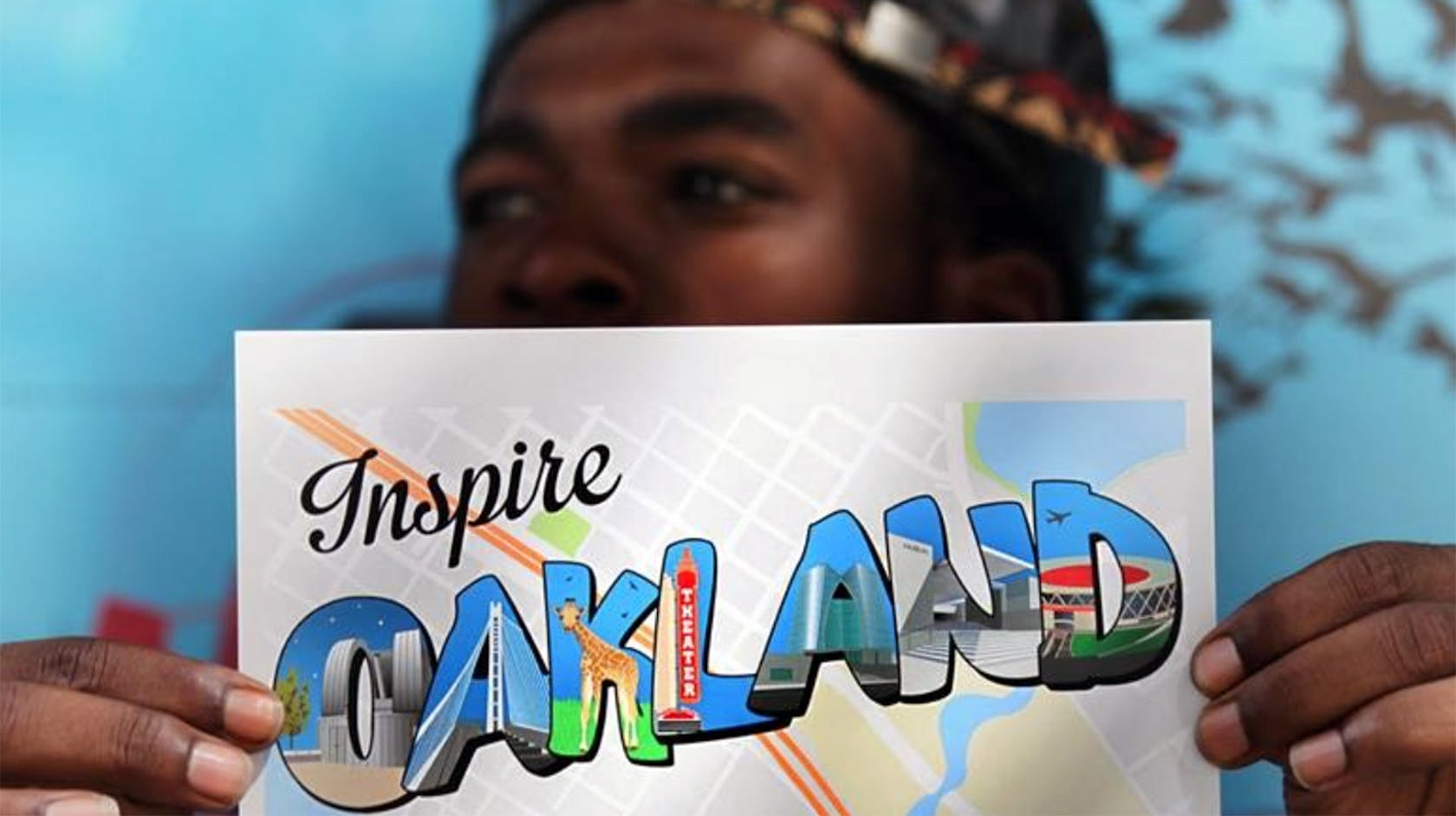 Shaun Tai, Executive Director of BRIDGEGOOD.org and Product Lead of BRIDGEGOOD.com, outlines the motivations behind the work that he does, and explains why DE&I is not just the right thing to do - it's a genuine business benefit. 

In the beginning 
Shaun Tai's route to running one of the Bay Area's most important educational organizations for underrepresented groups looking to break into the design and tech industry wasn't the most traditional. 
His working life began in 2006 when he started making YouTube music videos with his business partner at the time Ray Luv - who also happened to be a very well known Bay Area rapper. As Shaun did so, he realized the impact that this technology could have. What's more he began to realize that he could teach people how to use these powerful tools, helping them to unlock career opportunities and to positively impact their communities. 
Next up Shaun advanced to Director of Marketing for Dr. Andreas Weigend, the former Chief Scientist at Amazon.com. He started attending conferences at places like Stanford and Berkeley where he learned about the latest in tech and saw first hand how technology was shaping our society. Shaun recognized that impact and wanted low income communities to get the opportunity to catch on as well, "I took all of that knowledge and realized that we had to teach underserved communities the same thing." 
As a direct response to the inequality of opportunity, Shaun created Oakland Digital Arts & Literacy Center - which in 2016, evolved into BRIDGEGOOD. "We spent nearly a decade helping under-resourced businesses and students. We'd train the students - and then we'd connect them with businesses in need. And then they would help these businesses with design consultation and social media marketing. It was a program called Digital Equity." 
Shaun explains that his mission was Tech for Good - before that was even a thing. 
BRIDGEGOOD is a 501(c)(3) nonprofit organization that prepares job seekers - predominantly Black, Indigenous, and Women/People of Color - in the digital design field. BRIDGEGOOD inspires first-generation college students ages 18 to 34 to become creators in User Experience, User Interface, and Visual Design, leaders in their communities, and designers of social good through exposure to STEAM (Science, Technology, Engineering, Art, Math). 
So what has Shaun learned along the way? 
1) Don't use DE&I as a charity case 
A key learning for Shaun is that DE&I has genuine business value. "Don't just do it for the sake of D&I. Do it because people genuinely bring value to your company. Don't use D&I as a charity
case. Use it as something to bring value, to improve and expand your business. That's my biggest takeaway." 
For Shaun, DE&I is not just the right thing to do - it's a business benefit. It helps to make better work. This is a theme he returns to again and again. 
2) Breaking the hiring cycle will lead to better products 
Shaun argues that one barrier to change is comfortable hiring patterns. For Shaun it's important to look beyond the usual schools for hiring. "Hiring from an alternative source may mean that companies could think about new clients to approach - they might even expand their customer base. They might be able to grow in new ways that they didn't even think about. And I think that's what's beautiful about inclusive design - it will build better products. I really believe that." 
3) You can learn from young people 
Connected to this, Shaun argues that seeking out employees from underrepresented groups means that you can get closer to your consumers. "You can learn a lot from young people. Specifically with tech products. They're the consumers. So you can gain a lot from hiring people of color because they are the consumers. Most important, their perspectives matter." 
4) "The bubble" is a problem 
For Shaun it's vital that people do something - consistently - to solve DE&I issues. Writing about it and talking about it isn't enough. 
"I think 'the bubble' is a problem. I've been going to DE&I roundtables since about 2008. It's the same people. The same topics. The only solution that I've found is what I can do to make a direct impact. Reaching 800 students a year. Having 20 apprentices and giving them all the tools to be employed - jobs ranging from $65K to $90K, starting. And I want their voices to be heard in these companies. It's not the easiest thing to do but I can promise you it's a lot more impactful than being on a panel and creating new terms that beyond the design community, people really don't care about." 
5) Start small but be consistent 
Another key issue that Shaun wants to address is the idea that organizations can just opt into DE&I with the occasional cash injection. For Shaun it's important that organizations instead have a consistent strategy - and don't disappear after the money runs out. 
"No matter what you or your business decides what you want to do, start small but be consistent. And be thorough. Whatever initiative it is, do it consistently. The worst thing to do is give a grant and then that's it. Any organization wanting to do actual good will want help consistently, with the right intention, and go out of their way to make it happen."
6) Don't try to be like "them" 
Shaun teaches his students, BRIDGEGOOD Creatives, that it's important for them to be themselves. Often people from underrepresented groups are told to assimilate in order to fit in. But for Shaun that "difference" should be embraced by all - and this should be what makes people valuable. 
"Don't try to be like 'them'. Be yourself. Bring your own cultural perspective. You determine your career path and professional happiness." 
7) Support students who don't have a voice 
Shaun is keen to highlight the importance of seeing past the bluster of confidence in order to nurture genuine talent. 
"Most creative people that we deal with are not naturally good presenters. But they're super talented. How might we make it more inclusive for those that do not flourish with soft skills? How can we support students that don't have a powerful voice? I think there's a lot of talent being overlooked and lost that way." 
8) The journey is going to be hard 
Shaun is very aware that championing underrepresented groups is not always going to be easy. As an example he talks about one of his pupils whose brother committed suicide. Then the next week that student became unsheltered. 
"Having to train people with real struggles - no tech company wants to deal with that. So I can understand why tech has been the way it is. You hire from the same schools. It's just a well oiled machine. But if you're truly about inclusive design, it's going to be hard. You might lose money. Sometimes it won't make monetary sense. But in the long run it's going to be a win for society and ultimately your organization." 
9) Be a rider - not just an ally 
A final message from Shaun is that he wants people to be "riders" rather than "allies". For Shaun, this is someone who is committing themselves to do the work - whether it's mentoring, printing posters, speaking up or pledging to hire. The key thing is to take long lasting action - not to be sporadic, "I want people to be riders for the cause."
BRIDGEGOOD in numbers 
$5m - Total Job & Career ROI
$3.8m - Entry Level Job Earnings 
$750k - Advance to 4-year Degrees 
$475k - Paid Internship Earnings
$125k - Freelance Work Earnings
600+ Paid Work & Tech Event Opportunities
230 Organizations Served
52 Schools Served
1,000+ Business Pages on BRIDGEGOOD.com
6,000+ Student Portfolios on BRIDGEGOOD.com
12,500+ Original Projects uploaded on BRIDGEGOOD.com