Family Values: Our journey to attract and support working parents
D&I • July 10th, 2018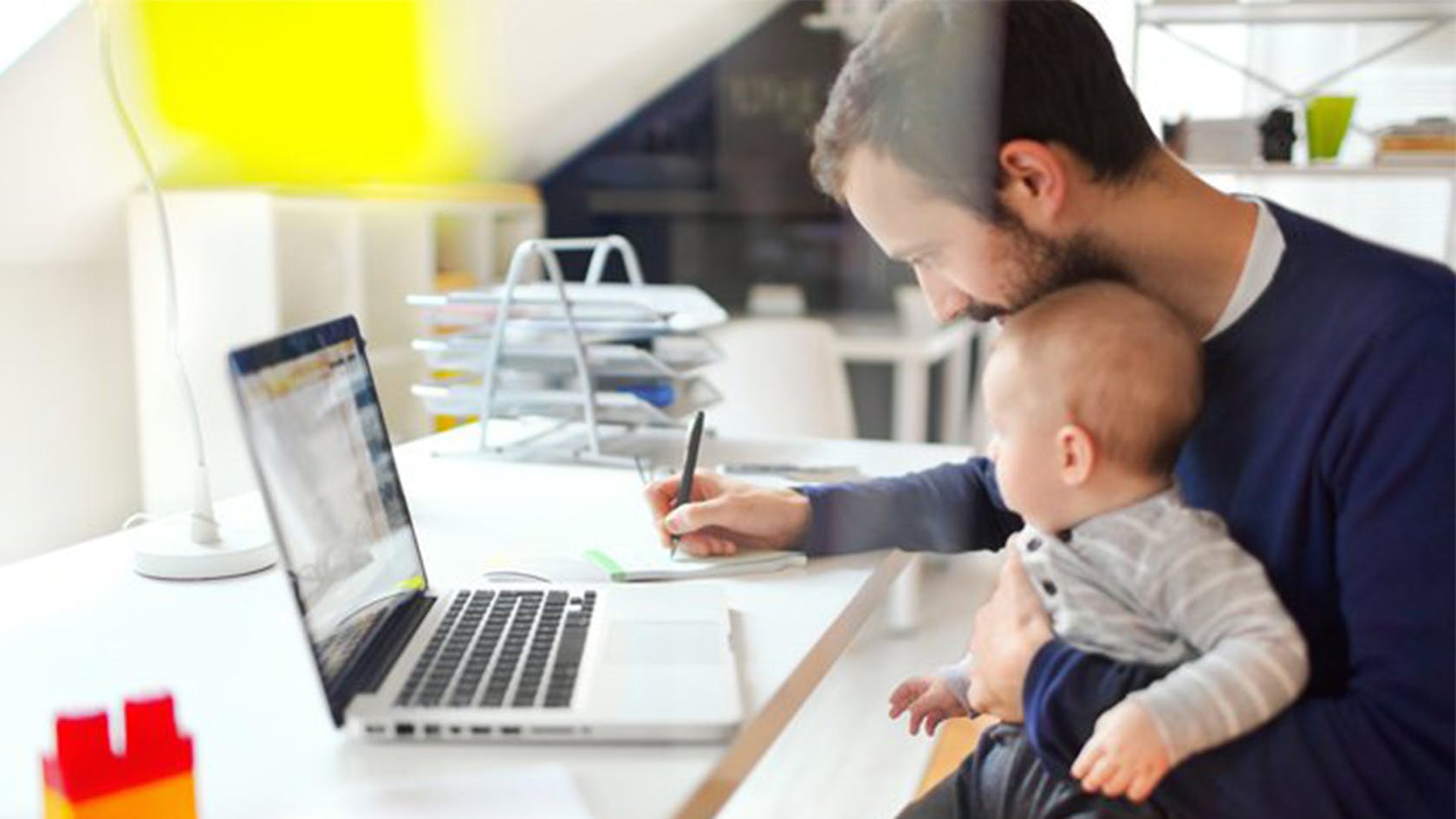 By: Kate Rand, Director of People. 
When I joined Beyond 18 months ago, our UK studio demographics mirrored those of many digital agencies. The gender split was at 70% male to female. The senior leadership team had no official female representation, and the handful of working parents in the organisation were all men. Nearly all of these dads were in very senior positions and were the breadwinners. Balancing work and family time was a challenge for them: there was no flexible working and our party-centric culture echoed other agencies industry-wide.
Our studio appeared uninviting to parents. We were missing out on an entire demographic who would bring fresh ideas and see the world differently, and were conscious of putting off some of the industry's best talent. With so much of our workforce in their late twenties (60% Gen Y), if this trend continued we would face two major challenges: losing people from our current teams as they become parents and missing out on new talent with family commitments to juggle.
Digital, tech, creative and media agencies all struggle to accommodate working parents. Any number of initiatives and policies won't make up for the moment a working parent is on a big client pitch and feels pressured to prioritise work over family. We needed cultural change to make a meaningful difference.
What to do?
Agile working practices & flexibility in working
By far the biggest change over the last 18 months, responding to employee research and a company growth spurt. We've had employees work from Athens, Thailand, Lisbon, Finland ("WFF" or "Working From Finland") and even Brazil so they can visit their families. Team members are able to do school runs, see school plays, assemblies and be home for dinner. Everyone has benefitted from the flexibility.
D&I Initiatives
Our 'Think Differently' initiative has two aims: to encourage people to think differently when approaching work, and to encourage diversity and inclusion. Our Delivery Director, Joann DeLanoy has led some incredible initiatives around empowering women, including I am Remarkable in conjunction with our client Google. We have pledged to run 500 people through this programme. These initiatives have inspired and connected women across the office and encouraged empathy and understanding from those without dependents.
Role modeling from senior team members
Our UK Managing Director's son turned one a few weeks ago. A year ago he dismissed working from home, saying: 'I feel I need to be here so people can see me.' Over this past year, he has often worked from home to balance being a father and an MD, brought his son into the office on occasion, and took a day off for his son's birthday. A true example of the mindset shift.
Our CEO's Executive Assistant (a mum of two) makes sure his family commitments are safeguarded in his schedule, sending a powerful message studio-wide. This behaviour is replicated across many of our senior employees, who stipulate school or nursery runs, or elect to work from home so that they can spend time with their families. This is done openly, marked in calendars and vocalised to the studio.
A more inclusive social calendar
Our social events are phenomenal. When I joined, the studio was still buzzing about the festival-style summer party several months before. As our demographics have evolved, so have our events. The social committee hosts inclusive events without drinking culture pressure. Yes, we still have several (much frequented) beer fridges across the office. The difference now is that it's now a choice, not a requirement, and our events now span food, exhibitions and workshops where people have learned how to make macrame, carve stamps and practice yoga.
Quick culture change is an oxymoron
Culture change isn't immediate and takes resilience from the team leading it. The concept of an agency model that bills on time, and therefore monitors timesheets, with flexible working make resource and traffic managers scream inside (and sometimes on the outside). I know ours did. But by using proper change management practices she became the biggest influencer and advocate for flexibility. There is more about this in the article about Agile Working Practices.
Where we are now
Fast forward 18 months and we have a 60/40 split male to female across the studio. The senior team is 30% female (two of seven). We have several female engineers. We've hired more parents across the studio, including mums, and our first part-time female senior employee, who is also a mum. Our flexible working approach supports them to excel in work and out of it, underpinned by the culture change we are instigating. The people team make sure their voice is heard: right now they are helping the social committee design a 'Bring your children to work afternoon' for Christmas, another first for us.
We're not done yet
This is very much a journey, and similar to any Diversity and Inclusion Initiative, there is no end, only continuous improvement, education, and empathy. Parents we have in our organisation still have small pockets of frustration. We've had some clangers: someone announced that a team member was leaving to 'be a full-time mum' in an email. The question being, when aren't you a full-time mum?
There is also a balance, as sometimes there's the need for everyone to be present on a particular day, work to a deadline or for overnight stays for clients or offsite meetings. There will always be commitments on both sides, but with empathy and forward planning these can be navigated sensitively to avoid frustration. By giving parents a voice, and celebrating their commitment to their families, it's easier to plan around events and for them to push back when they need to.
How has Beyond achieved this?
In order to support such a transformational shift, the London studio — and specifically our MD as ultimate decision maker — made a conscious call to invest in a strong operational presence, and to ensure an 'always on' attitude to feedback from our people.
Such a significant investment may sound like a gamble, and the commitment required to support many of the initiatives is high. In an organisation that is client-led it can take serious guts and an unshakeable vision.
Beyond is now reaping the rewards, and through a clear strategy the operational team has been able to support the studio hit incredible performance highs, something we hope will only continue.
What's next?
This year our goal is to tackle our paternity and maternity offering. Now that we have an empathetic cultural shift underway, it is time to bring in stronger policies. I am regularly reminded that our paternity policy is not up to scratch, as it is only the statutory in the UK. I have yet to find an agency with enhanced policies, so if you are reading this and you work for one that does, I'd love to hear from you so I can see how you've structured it.
Read more about our studio transformation in months to come.
If anyone reading this is interested in how to build the business case for an increased operational footprint, or wants to get in touch, please drop me an email: kate.rand@bynd.com