Flipside 2019 intake graduate with flying colours
D&I • May 22nd, 2019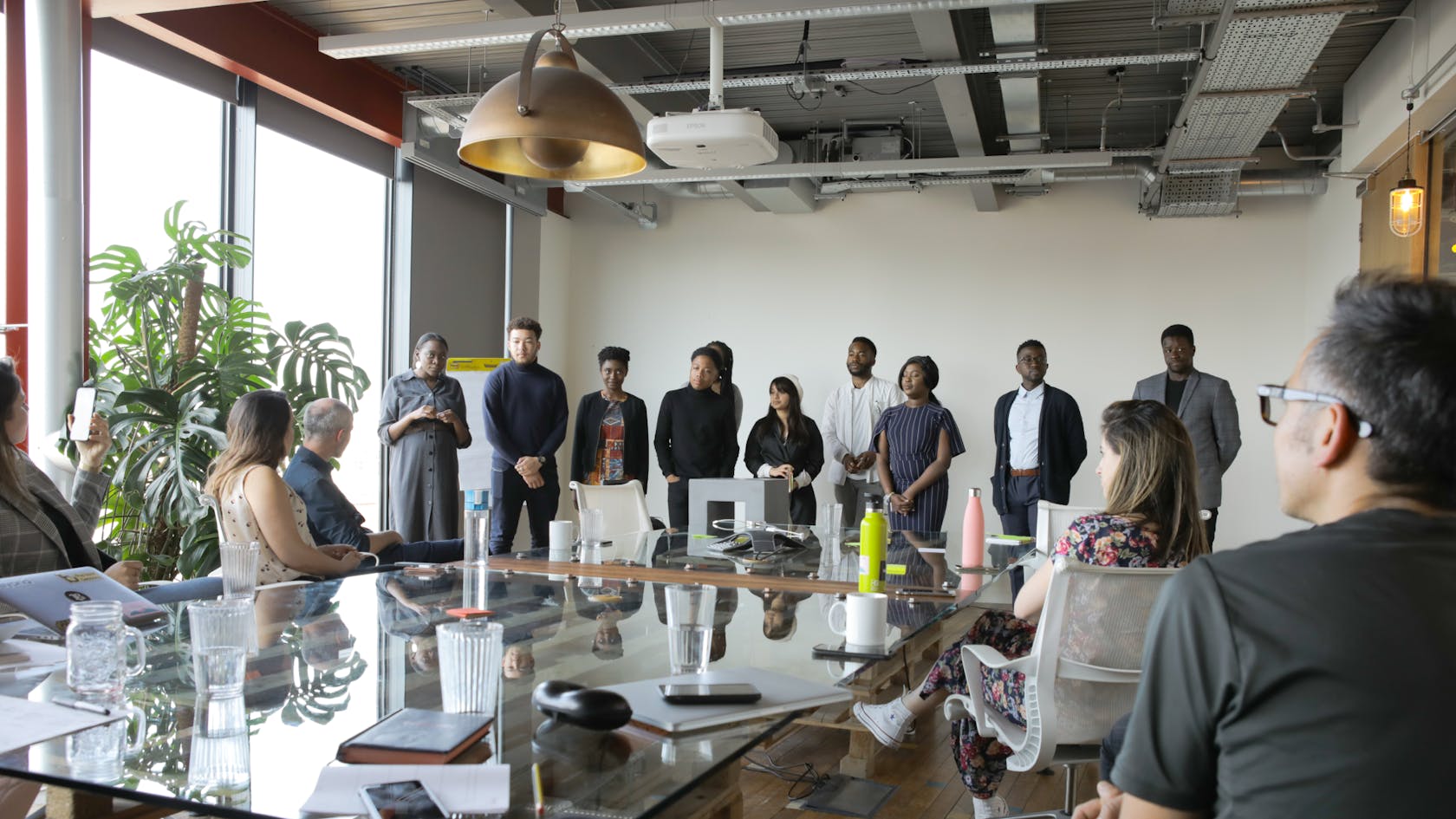 Beyond is one of the founding agencies of Flipside, a ground-breaking initiative to tackle issues around socioeconomic diversity in the creative sector. Last week saw the conclusion of the second year of Flipside. Jess Tyrrell, Strategy Director at Beyond and the initial founder of Flipside, outlines why it's such an important initiative. It starts with agencies opening their doors.
"The exposure we got to the industry through Flipside really opened my eyes to a world that I was very much blind to." Tosin, 23, Flipside participant.
Some of London's top digital and design consultancies including Beyond, Made by Many and The BIO Agency, last week celebrated the graduation of 10 participants in Flipside, an east London diversity scheme which looks to help a wider pool of talented candidates break into the industry.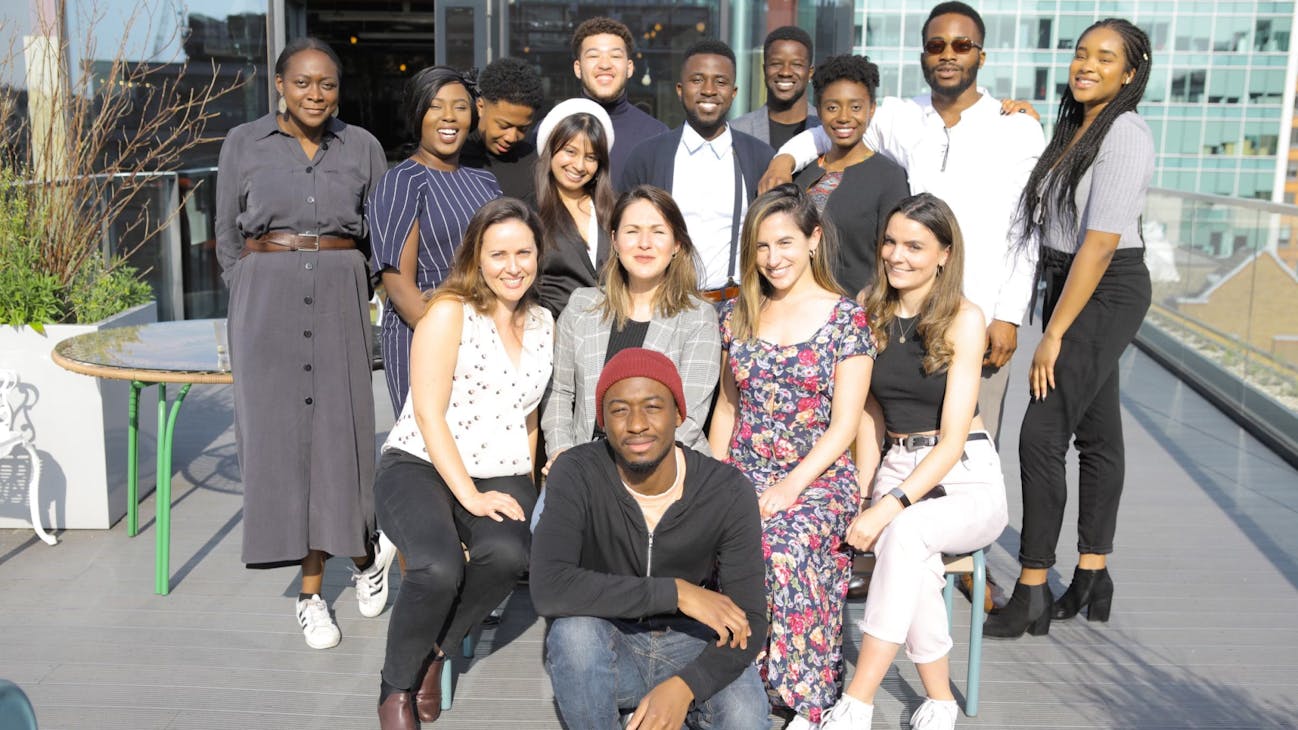 Flipside, was set up in 2018 in response to the fact that 89% of those working in the digital sector in the UK are white, while over 60% are men, according to research from the DCMS (Department of Digital, Culture, Media and Sport). Additionally, research conducted by the Design Council last year found that 78% of the overall design workforce is male, while 87% are white - this is despite 72% of London's primary school children being black, Asian or ethnic minority.
Now in its second year, Flipside is a collaboration led by participating agencies, plus A New Direction and the Skills Lab with funding and support from the London Legacy Development Corporation (LLDC). Participants (Flipsiders) receive world-class insights and training delivered by four founding agencies (Beyond, Made by Many, Sennep, ustwo) and five new delivery agencies joining for this second year (BIO Agency, Designit, Pixeled Eggs, Reading Room and This Place).
During the 12 week programme, Flipsiders learn about different aspects of digital product design in response to a selection of briefs addressing issues such as London's ageing population and mental well-being for young Londoners. Flipsiders work in teams of four and are supported at every stage of the process. Each team is based at a participating agency for 3 to 4 days per week over the 12 week course to get a feel of what it's like to work in a professional creative environment.
Last week saw the culmination of the programme, with the Flipsiders presenting their work to high praise from a panel of industry experts. The Flipsiders are all young people resident in the boroughs of Newham, Tower Hamlets, Hackney and Waltham Forest who are currently: aged between 18 and 25; unemployed or underemployed; and not in full-time education or training.
I was absolutely delighted at the strength of the work that was presented at the showcase, and by the number of agencies wanting to join the scheme. As a result of their efforts, this year's Flipside intake are already pursuing job opportunities within the industry - with several in advanced talks with participating agencies. Last year, there were 12 participants in the scheme, 10 of whom are now in full time employment.
And it's been amazing to hear first hand about their experiences. One participant, Tosin Adegoke, said: "The exposure we got to the industry through Flipside really opened my eyes to a world that I was very much blind to. It's easy for me to make opinions about an industry from a distance and to decide if the industry is for me or not for me. But the moment you step into that industry is the moment you realise that there are so many other roles that you have never considered, and there are skills that you have that you have undervalued and underplayed."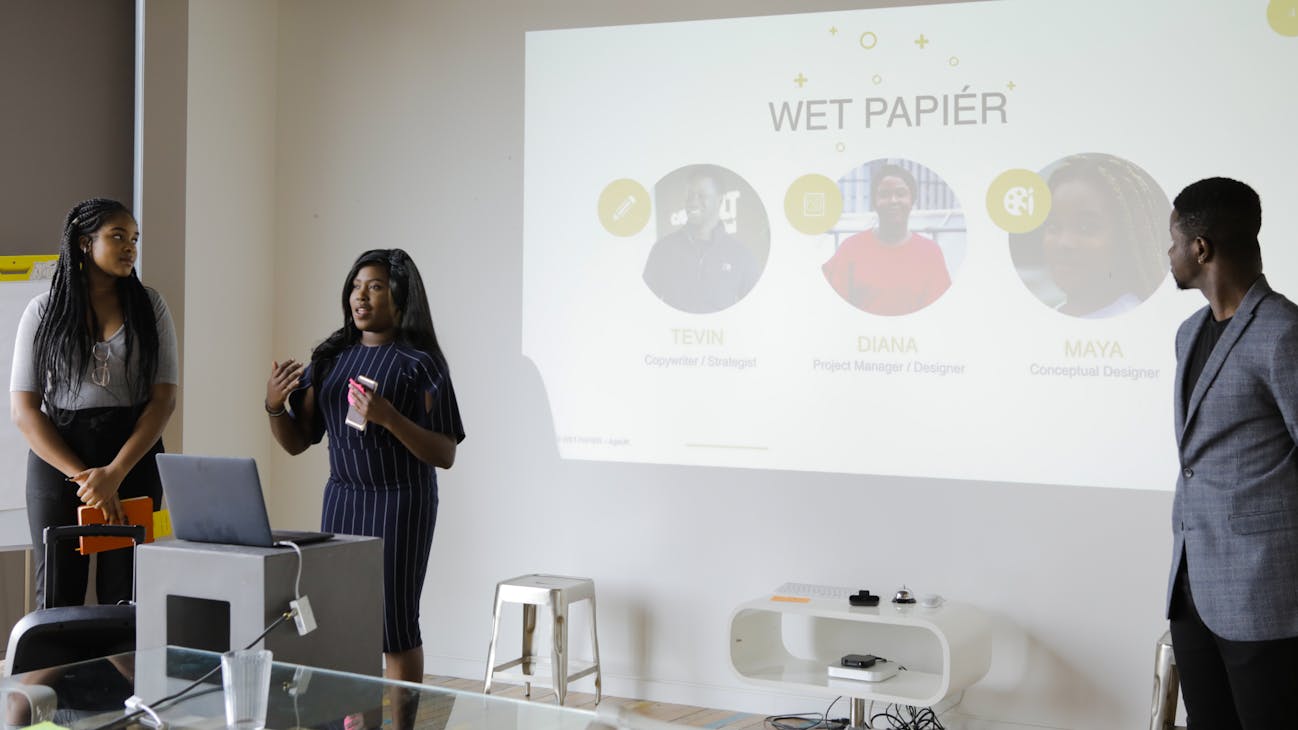 Fellow participant, Ryan Morrison, said: "Being on Flipside has allowed me to see various different avenues that can let me be in the visual creative industry. It was great being able to sit in with the different practitioners and the different designers and researchers and strategists and see how their agencies work and live and breathe. It was an eye opener."
This is a massively important initiative because greater diversity in our businesses makes us better at what we do. We're proud to support the Flipsiders and look forward to seeing them go on to great things. We can't wait to see what they go on to do - and for the next intake of Flipsiders to join us next year.
Beyond will be discussing key learnings from the Flipside project and other diversity and inclusion initiatives at Cannes on Friday 21st June. More info here.
Flipside is open for other digital design agencies to get involved. Contact Sumi Ejiri createjobs@anewdirection.org.uk at A New Direction to find out more.
For more information on Flipside, visit https://flipside-london.com/