Google for Games takes Gold at 2020 W3 Awards 
Design • November 20th, 2020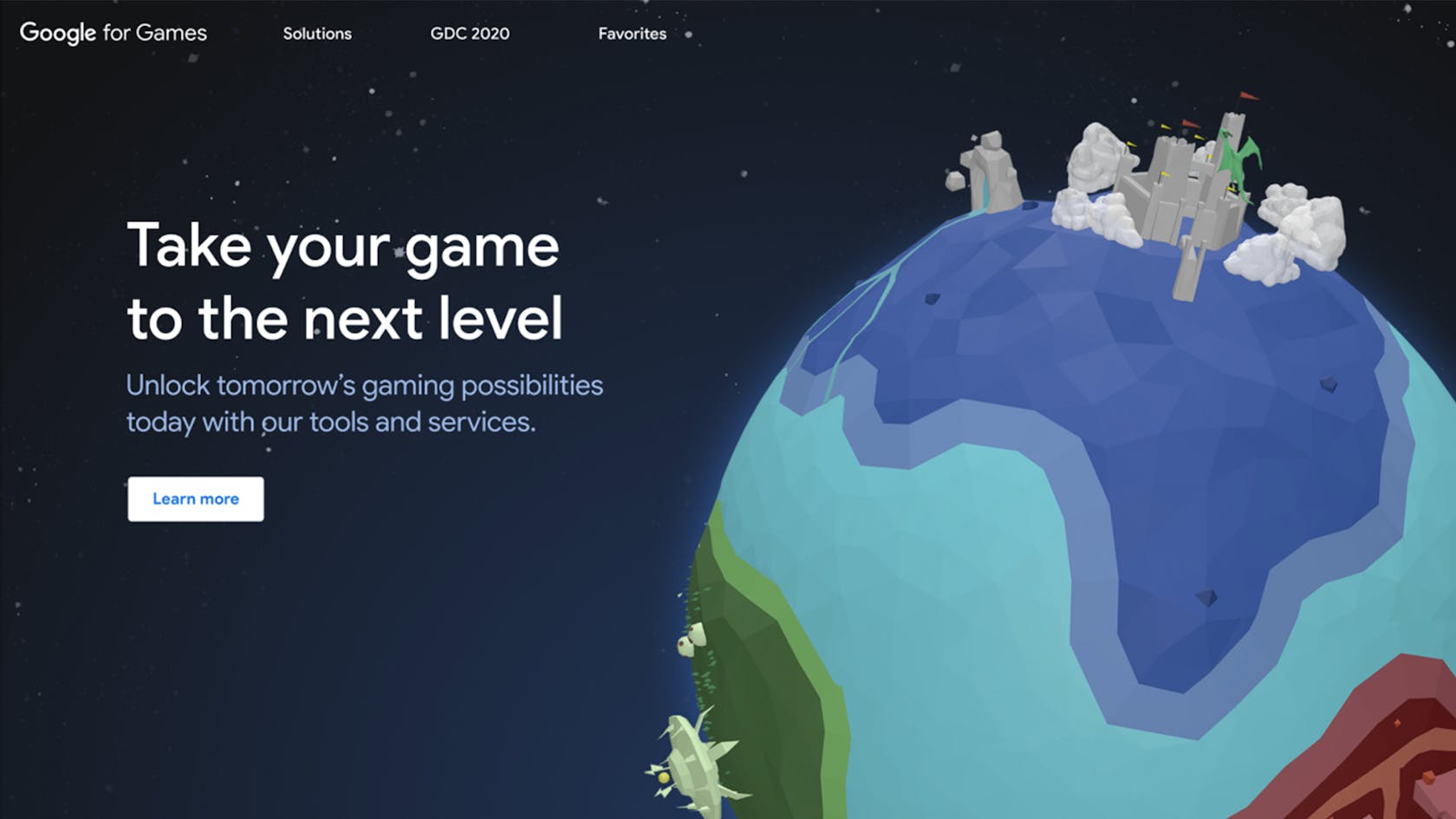 We're proud to announce that our work on Google for Games has received a Gold award at the 2020 W3 Awards in their Website - Games category.
Gaming's about losing yourself in worlds that excite, entertain, and inspire. Our immersive, fully-explorable 3D experience captured that same sense of wonder for game developers — allowing them to explore, learn, and discover recommended Google solutions to take their games to the next level.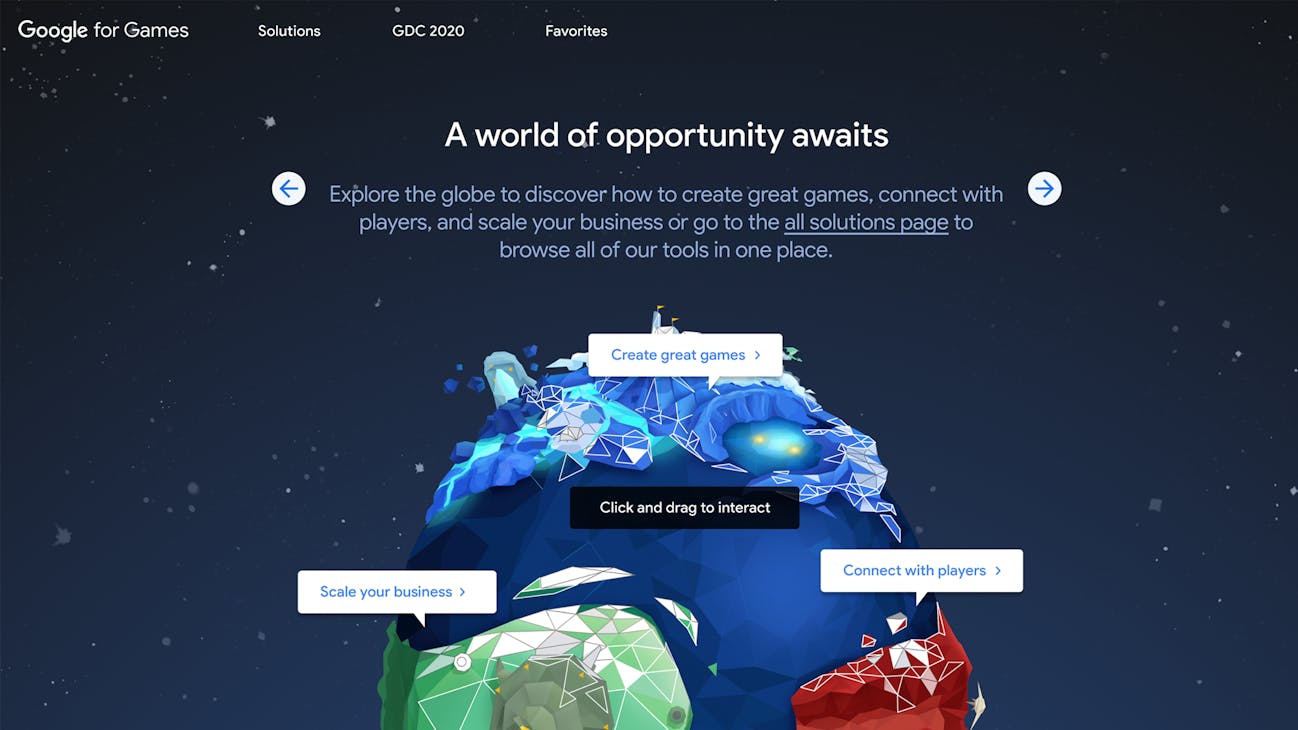 About the W3 Awards:
The W3 Awards celebrates digital excellence by honoring outstanding Websites, Web Marketing, Video, Mobile Sites/Apps & Social content created by some of the best interactive agencies, designers, and creators worldwide. Simply put, the W3 is the first major Web competition to be accessible to the biggest agencies, the smallest firms, and everyone in between.