Green with envy: sustainable companies we admire
• May 16th, 2018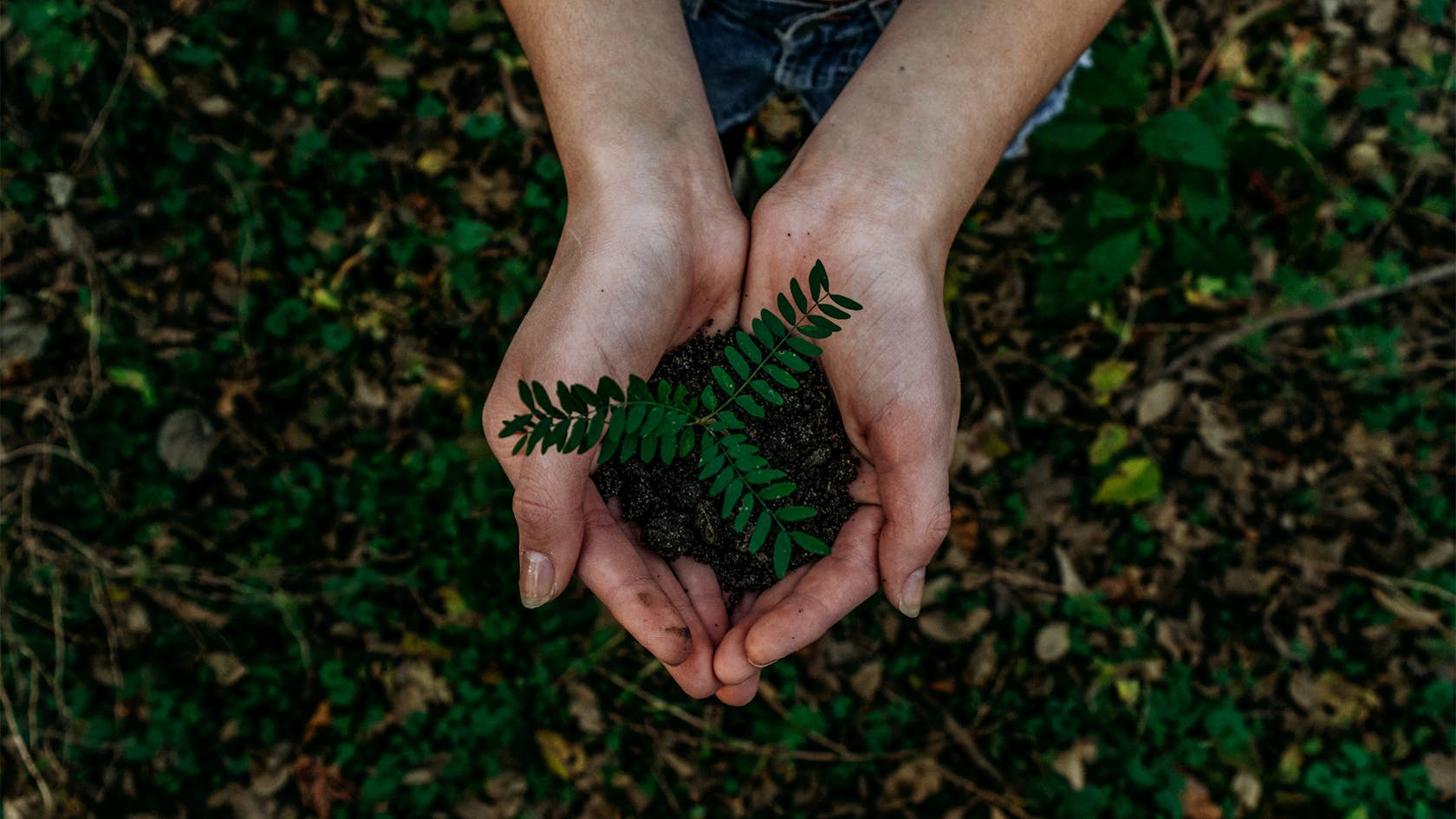 By: Julia Weiss, Copywriter 
With Earth Day springing up this weekend and the green movement gaining more momentum than ever, Beyond has started a dialogue about how we can step up. As we begin having conversations around environmental sustainability in our offices and roll out our own creative initiatives (stay tuned!), we're celebrating this day by giving a nod to the brands inspiring us to be more eco-friendly.
Ben & Jerry's
In 1985, Ben & Jerry's Homemade Inc. undertook a public stock offering and created Ben & Jerry's Foundation, with an initial gift from Ben of 50,000 shares, and a commitment from the Board of Directors to commit 7.5% of the company's annual pretax profits to philanthropy.
For over 30 years, Ben & Jerry's Foundation has invested in furthering social justice, protecting the environment, and supporting sustainable food systems. Their philanthropy is employee-led and segmented by committees who review grants and decide how and where to allocate their funds. The company also gives back to their local Vermont communities through additional grants and community service projects.
Nike
Nike has made a number of changes and public statements dedicated to tracking and reducing their environmental impact. They've vowed to increase the use of more sustainable materials in their footwear and apparel, and reach 100% renewable energy in owned and operated facilities by 2020. They're creating "a new generation of products that achieve maximum athletic performance with minimal environmental impact," especially in the areas of waste, energy, water, and chemistry. They believe that if they're smarter about the materials they choose they can "not only reduce our environmental impact, but also set a new bar for strong product performance and drive growth for our business."
Girlfriend Collective
If you're looking for a women's clothing company that takes sustainability seriously, the Girlfriend Collective is it. Their leggings and bras are made from recycled #1 plastic (polyethylene terephthalate) and their clothing goes through a rigorous washing and drying series at their spinning mill, and is then sent to their dye house where every single drop of water that is used to dye their fabric is sent to their wastewater treatment plant, so it doesn't resurface in nature. Lastly, they pay "125% of the local minimum wage, provide both free catered lunch (and dinner for those who work the evening shifts) instead of just a lunchroom, and guided exercise breaks." While healthcare is often deducted from wages, the company decided to "provide free health check ups every 6 months at the factory for every employee, as well as health insurance." As if that's not enough, they also have strict regulations that protect their employees from compulsory labor and discrimination, while conversely they champion their employees' safety and fair working hours.
Stella McCartney
Stella McCartney firmly believes that "every free single industry sharing this Earth needs to look at itself and be responsible, mindful and at the same time still have a healthy business at the end of the day." The eponymous company is one of the few luxury brands that's committed to sustainability and responsibly sourcing their materials, such as never using leather, fur, skins, feathers, animal testing, harmful dyes, toxins, sandblasting, mulesing wool, or cotton from countries that are considered high risk for child labor or forced labor.
Stella McCartney is also protecting ancient and endangered forests by using groundbreaking tools, such as regenerative farming and ECONYL®, an innovative technology to turn nylon waste into first-grade nylon yarn. Their supply chains use materials sourced and manufactured by a carefully selected network in various countries, including Italy, Hungary, Spain, Portugal, China, and India. In 2016, they worked with 92 manufacturing suppliers and 300 Tier 2 Product Suppliers globally — many of which are small manufacturers and specialty artisans. They also use a decision-making tool called the Environmental Profit and Loss (EPL) since 2012, which enabled them to significantly reduce their environmental impact every year.
Patagonia
Patagonia's mission statement reads: "Build the best product, cause no unnecessary harm, use business to inspire and implement solutions to the environmental crisis." They're a realistic company who's not oblivious to the fact that their business activity creates pollution as a by-product. To balance this fact, the company works steadily to reduce those harms via recycled polyester and organic cotton. They've learned how to make fleece jackets from recycled plastic bottles, reevaluated their sources of electricity and oil, and continue to support employees with medical insurance, maternity and paternity leave, subsidized child care, and paid internships with nonprofit environmental groups. Their love for nature demands their participation in helping the overall environmental health of our planet. Patagonia donates their time, services, and at least 1% of their sales to hundreds of grassroots environmental campaigns around the world.
These are just a handful of companies who are taking their corporate responsibility seriously and inspiring us to follow in their footsteps. In addition to recycling in our offices and remaining vigilant about our waste, we recognize that there's more that Beyond can do to be part of a positive shift towards the betterment of  our planet's future. We're excited to begin taking steps towards that change.
Want to see what we're unveiling to celebrate Earth Day? Sign up to our newsletter to be the first to know more.