Never Stop Learning: Talks on the future of learning in work, play and beyond
Technology • March 28th, 2018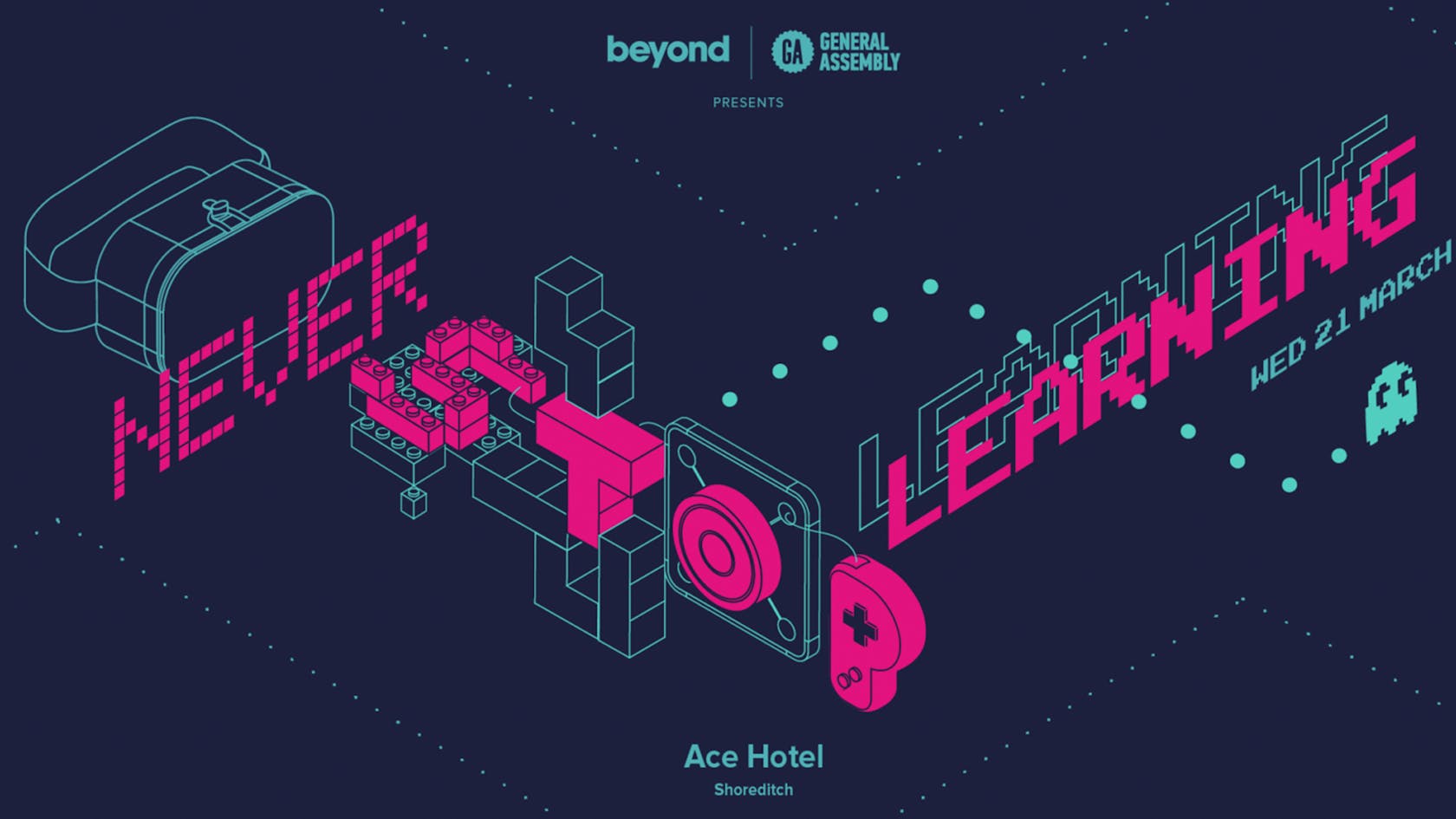 How can people keep up in a world where the skills gap is widening and most university degrees are outdated within five years? This is one of the questions we explored as part of our Future of Learning event last week. Leaders from General Assembly, Google, Facebook, Learnerbly, Memrise, Quartz, Royal College of Art and ustwo shared their thoughts on talent, training and technology at the Ace Hotel, London's rooftop space.
How do we cultivate a diverse talent pool for our future creative industries?
 We heard how gender equality is the most important thing in Facebook in the UK, how the Royal College of Art is getting rid of academic bias and how hiring practices are changing to help Tech City thrive in the future.
Jess Tyrrell from ustwo, Matt Bochenski from Workplace by Facebook and Jack Llewellyn, from the Royal College of Art all contributed their thoughts on subjects from making diversity part of the dialogue and designing with empathy to hiring for curious entrepreneurial spirit and cultivating homegrown talent. The conversation was moderated by Charlie Lyons, General Manager of Beyond's London studio.
How do we skill up to keep up in our changing world?
 We learnt that 4 in 10 companies think the talent pool is not deep enough, that Google thinks the answer is both hard and soft skills and that your CV might not be worth the paper it's written on.
Julien Deslangles-Blanch from General Assembly, Katerina Havrlant from Grow with Google and Melissa Andrada from Learnerbly discussed preparing for jobs that don't yet exist, hacking your own syllabus and the credibility of unorthodox learning in a conversation moderated by Quartz journalist Eshe Nelson.
How is technology playing with our experience of learning?
We heard that a new breed of learners is on the horizon, the largest school in the world is online and that we still don't know whether technology is enhancing, or competing with, our brain.
Kevin Shanahan from Memrise and Tom Doust from the Institute of Imagination, got playful in a panel discussing the intersection between play and learning, and the impact technology is having on this relationship, moderated by Alex Hunting, a creative strategist from Beyond.
What next?
The event was crammed full of interesting ideas. We'll be digging a little deeper and unpacking some of these thoughts, so stay tuned for more on why we should never stop learning.
Until then, here's the landscape of learning today.