Beyond NYC collaborates with Girl Develop It for 'day in the life' panel
D&I • January 4th, 2018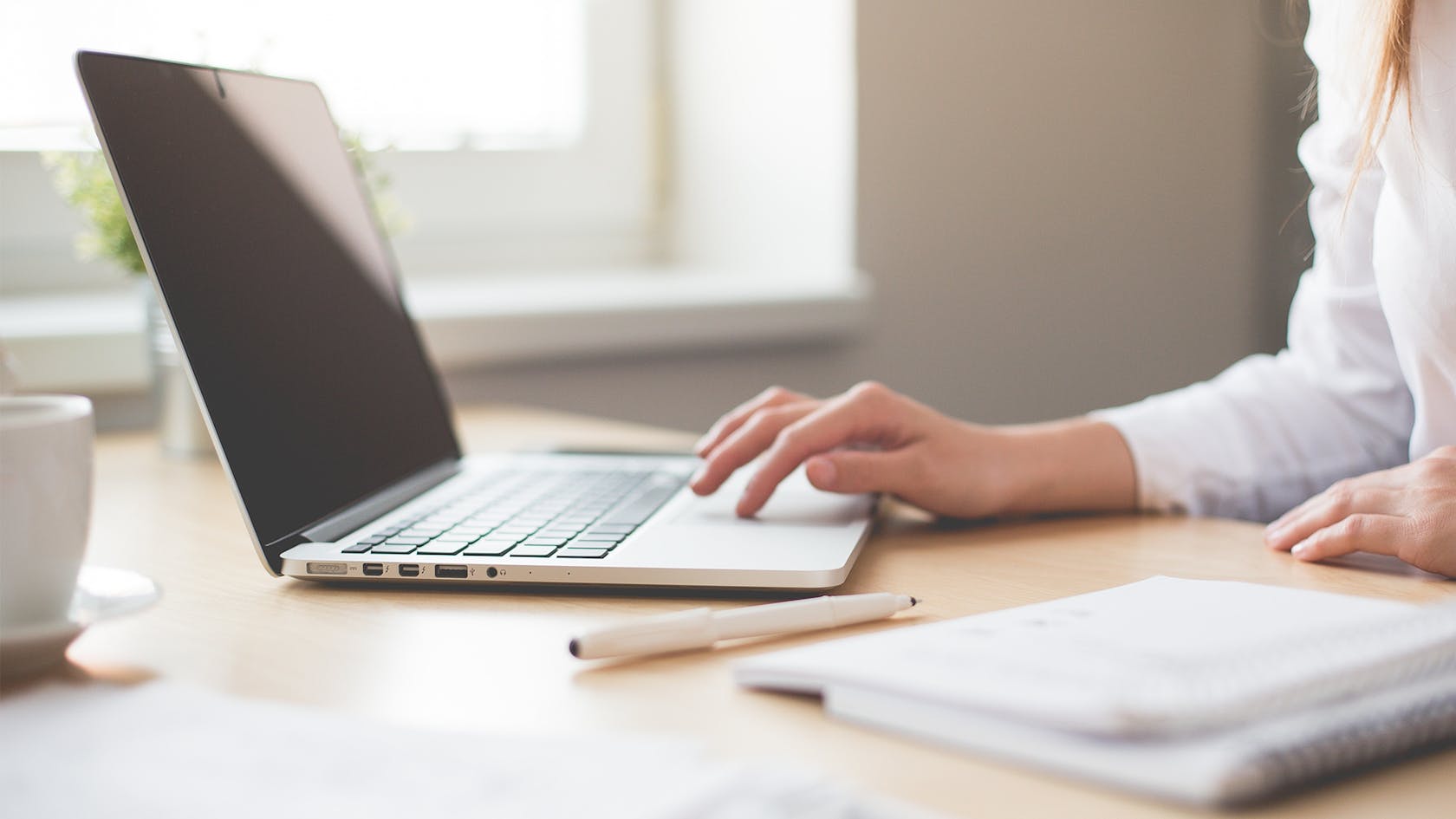 According to the National Center for Women & Information Technology, 26 percent of professional computing jobs in the 2016 U.S. workforce were held by women. What causes such a gender disparity in technology?
Although gender stereotyping is difficult to quantify, it should come as no surprise that it plays a heavy role in what professions are pursued by men and what jobs are pursued by women. The reason for this difference is manifold. For example, a technology company comprised of 74 percent men might be less inclined to hire a female employee. The woman who is rejected from a role at the company is discouraged, and hesitates to apply for another position in the same field, creating a cycle which becomes increasingly difficult to break. While this example is only a small piece of a larger story, it nevertheless demonstrates how easy it is for a feedback loop, detrimental to a specific gender, might occur. How can a company work to fight such inequality?
At Beyond, we believe that by encouraging women to work in technology, we can help to close the distance between the 26 percent and 74 percent. In November, Beyond partnered with Girl Develop It, a nonprofit organization "that provides affordable programs for adult women interested in learning web and software development in a judgment-free environment." Girl Develop It's vision is "to create a network of empowered women who feel confident in their abilities to code and build beautiful web and mobile applications. By teaching women around the world from diverse backgrounds to learn software development, we can help women improve their careers and confidence in their everyday lives."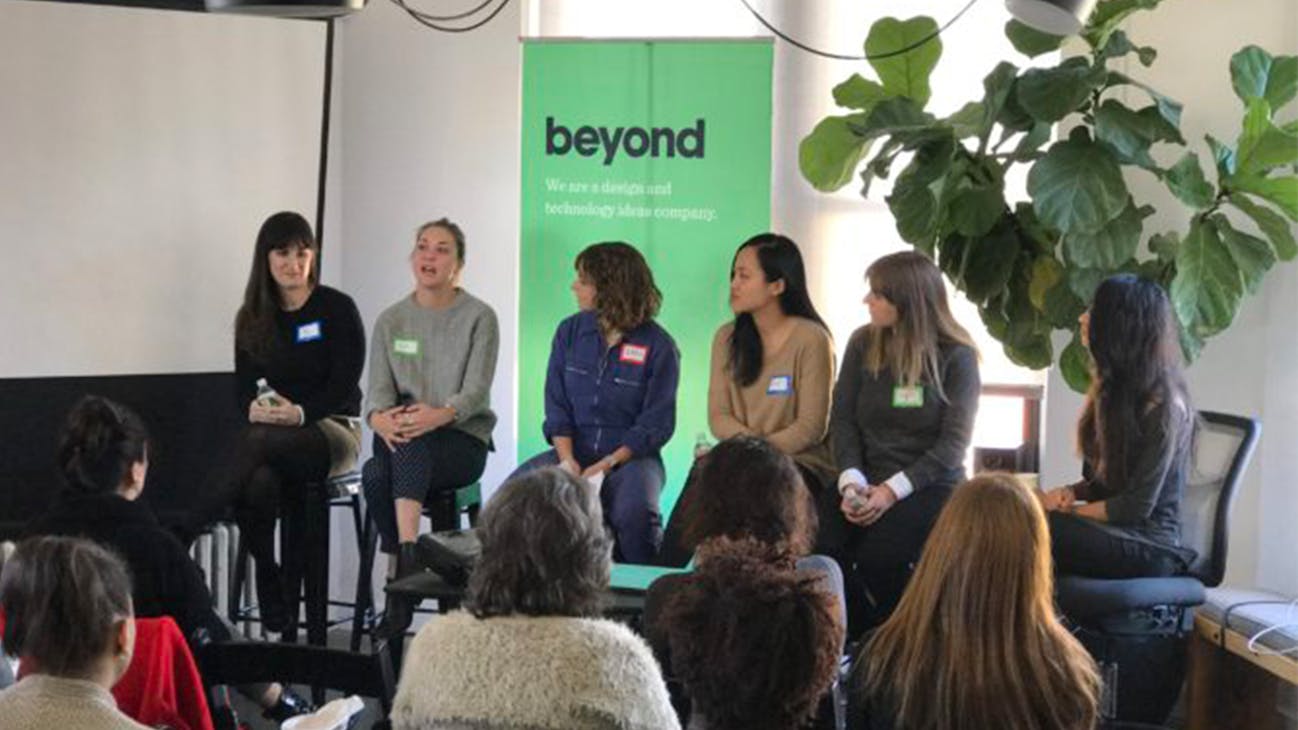 As a partner with Girl Develop It, Beyond gathered together a group of five panelists in non-development roles to discuss topics like: how the women came to work in tech, what are their day to day activities, and what they enjoy about agency life. People and Culture Coordinator Kimberly Vivas, Copywriter Julia Weiss, UX Architect Elizabeth Gorn, Experience Strategist Eva Bandurowski, and Client Strategist Zoe Liu, answered questions from panel moderator, Director of Brand and Product Strategy Sara Green, about the challenges they have overcome in their career paths and solutions to these challenges. The panelists then broke into groups, allowing the attendees to rotate around the room so that they might learn more about their individual subject matter areas. Overall, approximately 50 Girl Develop It members attended the "Day in the Life Panel: Non-Engineering Roles in Tech" event with Beyond.
While many of Girl Develop It's classes focus on how to build development skills, the "Day in the Life Panel: Non-Engineering Roles in Tech" focused on roles outside of engineering which women might opt to apply for within the field of tech. Beyond also focused on broader issues like how to transition from one industry to another and how to network within tech.
As Arabella Hibbert-Corkill, Client Strategist, stated:
"A number of attendees are keen to transition to roles within the tech industry but aren't sure how to go about doing so. From finance to advertising, attendees from a multitude of industries bring transferable skills which would be an asset in any client-facing role. They are keen to not just get a better understanding of the type of non-technical roles available to them, but what their next steps should be in their pursuit."
Kimberly Vivas also spoke about the ability to transition into a different role:
"One of the topics that struck me the most was around enjoying both where you work and what you do. There were many intelligent and highly qualified women who felt stuck in their roles or were enduring terrible work situations because they were too afraid to speak up. There's this constant fear that your opinion will be shot down, you'll be reprimanded, or worse -- fired. As a young woman of color, it's taken me a long time to realize that my ideas have equal value to my male colleagues and bring a very different and fresh perspective to the table. I hope everyone left there knowing that there is absolutely nothing wrong with demanding the respect you deserve."
Giving encouragement to women who are unsure of their skillset, and providing resources and support, was important to all organizers of the event.
Even though the gender gap in technology is large, it is not insurmountable. At an any point, we can support one another and work together to help give confidence where confidence is needed. Ultimately, when every member of society feels empowered to contribute their knowledge and skills, we all benefit. Equality and fairness leads to increased innovation, growth, and productivity, and even the smallest encouragement can have a big impact. This mission is important to Beyond, and will be one we continue to promote.