The generational opportunity
Thinking • October 26th, 2021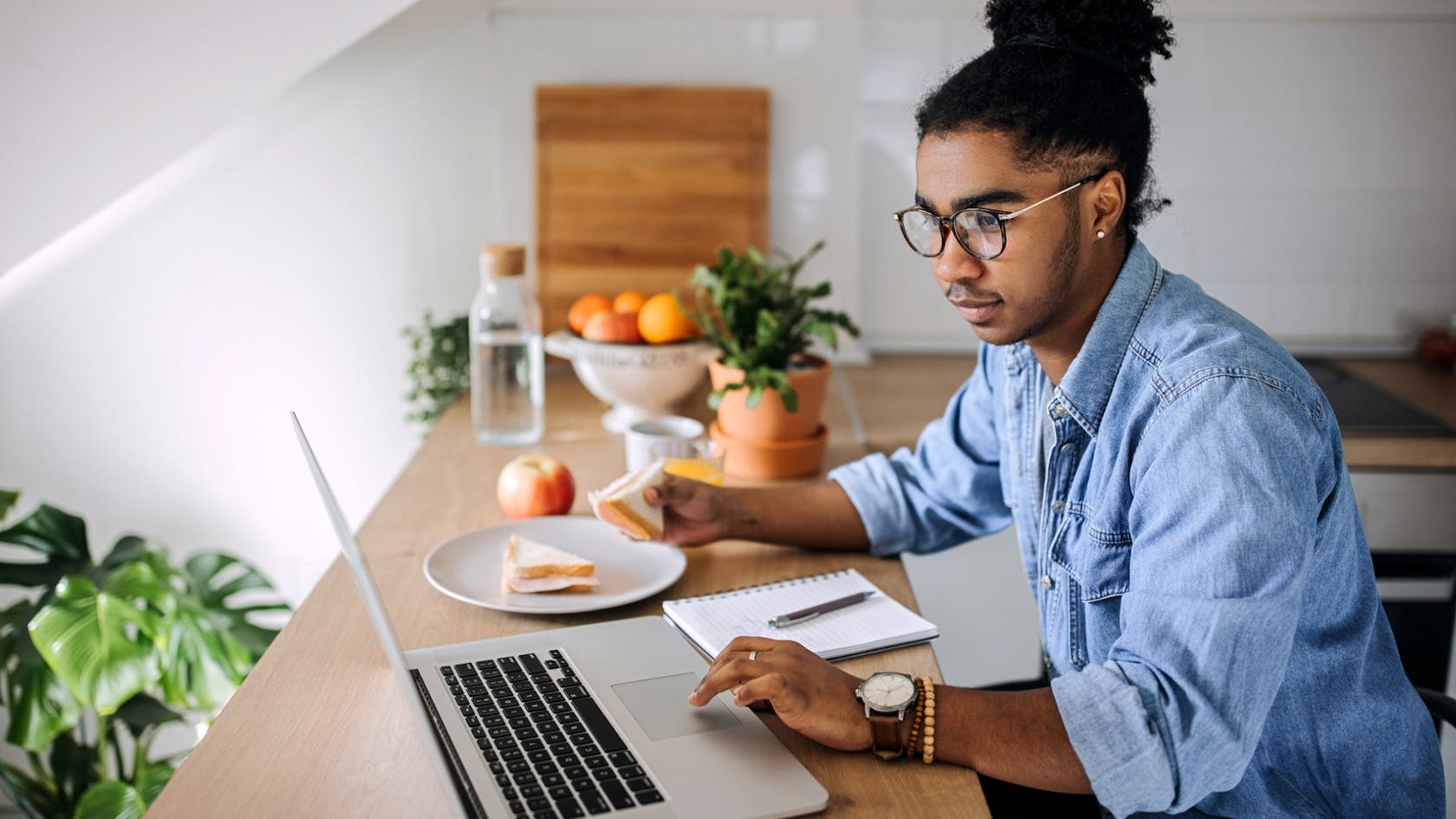 How millennial and Gen-Z expectations are reshaping what it means to build a thriving culture
This article is part of an ongoing series about how Beyond helps organizations forge stronger employee connections, ultimately helping to build thriving, resilient, and proud cultures. Check out our latest research on this topic here.
What began as a cultural narrative about millennials in the workforce being entitled and seeking their participation trophies now reveals a much more nuanced and empowering plot line – one anchored in defining work around freedom, flexibility and a true sense of purpose. On the horizon, Gen-Z is even more bullish. These shifts in attitudes represent a negotiation for a new social contract in the workplace, and companies that choose to embrace this rather than fight it will have a significant advantage.
This finding was bolstered by our own research on the cultural characteristics that make for thriving businesses today, surveying more than 2000 people across the US and UK. A series of dimensions were revealed, and when mapped against what we know about the values of millennials and Gen-Z, it becomes clear that committed organizations must be willing to think differently and go deeper on areas including employee flexibility, equity, social responsibility and ethical business practices.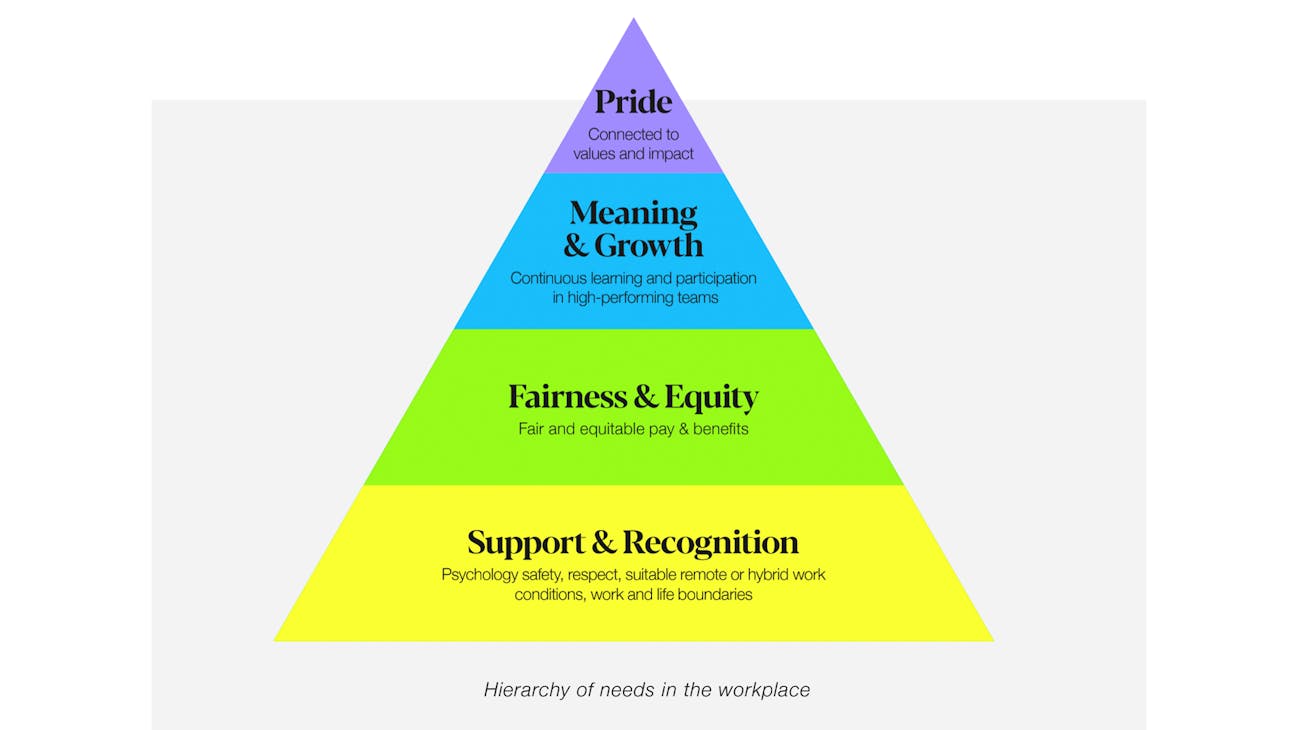 This is more than just "the right thing to do," it forms the basis of the employee-employer relationship. Considering the evolved hierarchy of needs that our research revealed, a number of considerations emerge that businesses have an opportunity to design for, such as:
How do we support relationship-building and recognition for performance across a distributed workforce? 
How can we be more transparent about equitable policies for hiring and pay?
How can we coach managers to help people find more meaning and purpose in their work?
How can we be more explicit about the values and impact we seek as a company? 
As of 2018, millennials now represent the largest generation in the US workforce, and by 2025, Gen-Z will make up more than a quarter of the workforce. What's important to understand is that millennials and Gen-Z are not just more "enlightened" about work, they are responding to real problems that have been created in our work culture–workaholism, burnout, and businesses creating negative systemic impact to the climate and social issues to name a few–and are setting new rules of engagement that employers can't afford to ignore.
In Deloitte's most recent millennial survey, 40 per cent of respondents stated that the goal of business should be to "improve society" and 68 per cent said it was a priority for them to make the world a better place. Balance is also important: 88 per cent also wanted better "work-life integration." 
Work-life integration is centrally connected to wellbeing, reducing the impact of overwork and constant-connection that has become a part of our lives. As we slowly begin to destigmatize mental health, this is an important responsibility for companies. But those looking to jump on the self-care bandwagon should tread carefully, as paying lip service to this effort can actually cause more harm than good. Alison Green, from Direct Report, cautions: "What's perhaps most frustrating about the workplace self-care lip service is that often the employers espousing it aren't doing the things they actually could do to improve employees' lives and mental health, like providing good health insurance, reasonable workloads, and plentiful vacation time. Those are things they're uniquely positioned to offer." 
Leading organizations have already accepted that these growing needs of the new, and next, generational wave of employees are now table stakes. Standing out, attracting talent, and differentiating a brand in the market is now highly connected to developing a culture that has integrated values top-to-bottom, from declarative statements to day-to-day employee policies.
Beyond helps organizations think systematically about employee-centered solutions, and execute creatively to bring them to life in meaningful ways. We work with leaders, teams and those responsible for culture and operations to design approaches that will truly make an impact. And, we do that through:
Workshops to clarify the values and principles that guide cultural design, ensuring any program or policy is authentic to the business' DNA
Tailored programs that address distinct business challenges, such as engaging growing employee populations, using our own unique frameworks and well researched studies on organizational behavior
The creation of products and platforms that meet employees where they are, and aid in cultivating a connected employee experience 
If you want to chat, get in touch with business@bynd.com