The six tech trends taking centre stage in 2020
Product • January 13th, 2020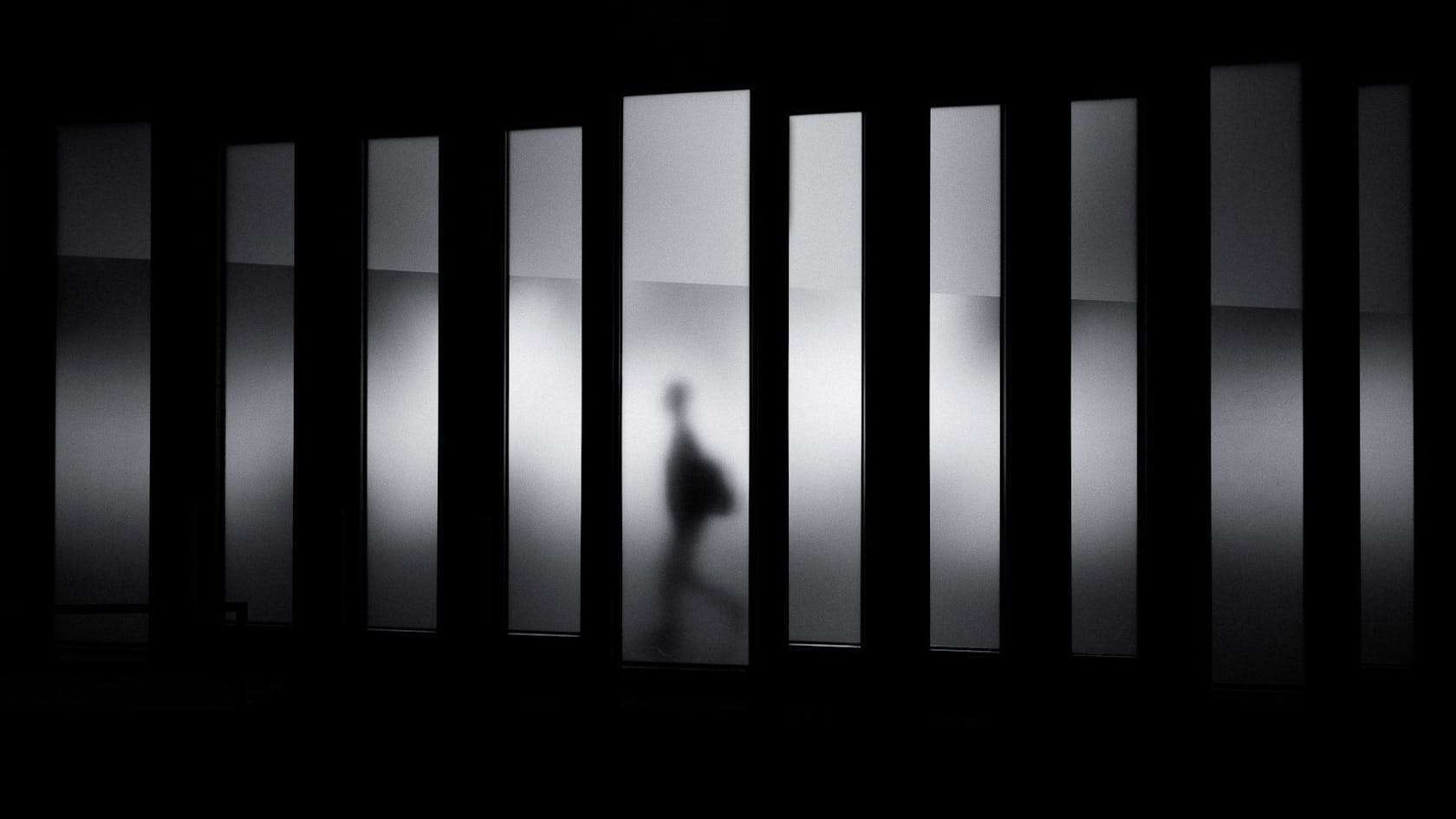 The six tech trends taking centre stage in 2020
From bots leading an upswing in creativity to companies treating their culture like a product, we predict the tech trends that will kick off the decade.
01 | Attention please
Matt Basford – General Manager, NY
New, and diversified, digital business models will surge in 2020 as concerns around trust, privacy, mental health and social unrest reach critical mass. 
The Internet has grown off the back of a largely ad-supported model, and the addictive design techniques used to do this are having an adverse effect on our mental health.
To avoid slipping into what Tim Berners Lee dubbed, "a digital dystopia", we must evolve to create a suitable alternative to ad-supported products—one that still achieves an adequate value exchange, while also cultivating a healthy, and transparent, relationship with end users.
In 2020 we will see tech companies pioneering new approaches to digital engagement that prioritize things like mindfulness and body positivity to transparency and consumer control of data. This is already happening. Look to renowned branding firm Gin Lane; they have changed their entire business model with their new venture, Pattern, which focuses on helping purposeful brands centred around their values of responsibility, equity, acceptance, curiosity and hospitality. 
Expect more brands to draw a line in the sand on these issues, and move beyond simply promoting these values to actually baking them into their products and services.
02 | Closer to the Edge
Kim Turley – Director of Technology & Innovation, SF
As cloud services reach their limit, Edge computing is set to supercharge the speed and performance of your smart devices, bringing massive computing power to your fingertips.
Cloud computing is traditionally located centrally within a region, allowing a single data center to provide coverage across a wide area. But with the rise of connected homes and 'internet-of-things' devices, regional cloud hubs are reaching the limits of speed and performance.
By shortening the physical distance between nodes, Edge computing speeds up interactions, reducing bandwidth, increasing the number of potential connections and reducing latency between nodes. This is enabling real-time gaming experiences such as Google Stadia games and connected devices like Amazon's Ring doorbell.
As the cost of smart devices has decreased, demand from consumers has increased. We've reached a tipping point. Smart device makers and software companies are asking for the best computing power available at the cheapest price—and with the fastest response time. Cloud providers are responding to this need by moving processing closer to the end-users with Edge computing.
Businesses will be able to cut costs on speed and bandwidth due to shorter hops. And, having access to high-end computing will give them an edge over their competitors. Investment in technical architecture, planning and decision-making will be key to make best-use of the new computing power and resources available.
03 | Creativity will reunite us 
Charlie Lyons – General Manager, LDN
With bots doing the heavy lifting, humans will be free to think more creatively to solve the challenges of the next decade.
From climate change to political instability, we're facing some big challenges—ones that we can't write an algorithm to fix. Far from a bleak picture, this is an opportunity. If we're going to tackle these head on, we need to lean in to what we as humans do: solve problems with ideas.
Creativity is the highest form of problem-solving. And in the age of augmentation, where we can outsource labour-intensive tasks to bots, we're freer than ever to bring together teams of diverse thinkers to get creative around these mega challenges.
People are already being forced to think more creatively about what they can do in the face of such big issues. The best example from 2019 is Greta Thunberg. No one expected a teenager to be the one to bring our vague anxieties about climate change into sharp focus, but that's what makes it so powerful. Greta succeeded in creatively reframing a challenge with her 'School Strike for Climate' in a way that captured global attention and inspired action.
In 2020, expect to see the unexpected. With automation sweating the small stuff, companies will need to double down on their efforts to bring together diverse teams of problem solvers to forge new and often surprising routes to solutions—in the office and beyond.
04 | Losing CTRL
Priya Mapara – Senior Art Director, NY
Companies have put the onus on users to control their data with settings, but in 2020 the government and Big Tech need to work together to put people's privacy and safety before ad revenue.
2019 has been a big year for Big Tech. Following GDPR, regulators in the US have been imposing fines and cracking down on major companies for irresponsible data collection. However, minimal change has come from these rather lax penalties. 
These issues have taken the stage in political debates for the 2020 U.S Presidential election, with several candidates vocalizing their plan of action when it comes to Big Tech. Whether or not there is a sweeping policy change that limits the power these companies, in 2020 we will see a rise in popularity of smaller companies that prioritize the privacy and the safety of their users. The desire for trust is quickly outweighing the need for convenience. 
We predict a move towards consumers being more conservative with their data, using products that help them to do so, like search engine Duck Duck Go, and a big investment on the B2B side, with a spike in startups designed to help companies with data and privacy compliance.
Moving forward, established businesses will need to innovate so that they remain profitable without massive, unregulated data collection, while new businesses will need to build their product with privacy considerations from the get-go. 
05 | Retaining happiness
Ana Rosa Mendez – Design Researcher, SF
With a workforce where transience is the norm, 2020 will see companies treating their culture like a product to beat the cost of churn.
We are at an inflection point where the needs of the modern workforce are not being met by existing business models and HR processes. Large, established businesses need to transform or they will have trouble attracting top talent and keeping their businesses afloat.
The modern worker is increasingly nomadic and places more importance than ever on balancing their work and their life. As a result, we're seeing more companies adopt Agile HR working practices. Antiquated HR models often prioritize retention over engagement and squeeze employees for efficiency rather than creativity. By treating company culture like a product, Agile HR is giving people teams the skillset to diagnose a need, develop innovative employee-centred solutions and test and learn personalized solutions.
We're already using it to help our clients. Employee churn and dissatisfaction is costing businesses. One client, in the grocery retail space reported employee churn averaging at 70% (against an industry average of 55%), costing $6 million dollars a year. We discovered outmoded HR models were deteriorating the employee experience and using Agile HR working principles, we were able to drastically reduce this cost.
2020 will see more companies evolving to meet the needs of a changing workforce, shifting their HR practices to prioritize employee happiness and engagement over management and retention.
06 | A spectacle to behold 
Miguel Caires – Director of Technology, LDN
The way we look at things will change as advances in technology bring AI-powered glasses into our homes—and our offices.
AI-powered glasses aren't new. They've been around for a while, but with companies like Amazon and Bose throwing their hats into the ring, 2020 is the year this tech will take off in earnest.
Advancements in tech mean the glasses are now more compact; there's no longer a need for bulky frames to house the AI mechanisms. We're already seeing this kind of advancement in VR headsets, like Oculus Quest, which is now a standalone item that you can pair with your phone. This has seen an uptick in consumer adoption, which will likely be mirrored by the sleeker AI-powered glasses. The establishment of 5G also helps. With almost zero latency, you get much better refresh rates and quality—and a reduction in motion sickness.
And we're seeing some watertight use cases—quite literally. From performance tracking swimming goggles to Bose's audio-only glasses that you can pair with your running app, the tech is providing consumer value in fitness and beyond. The same can be said for industry applications. The glasses can help with improving productivity for a mobile workforce, or provide safe hands-free communication for people doing manual work.
Expect to see 2020 through AI-tinted glasses.
What's on your radar for 2020? Join us on LinkedIn or Twitter to stay in the know with what we're thinking—all year long.