Utopia by design
Design • September 21st, 2016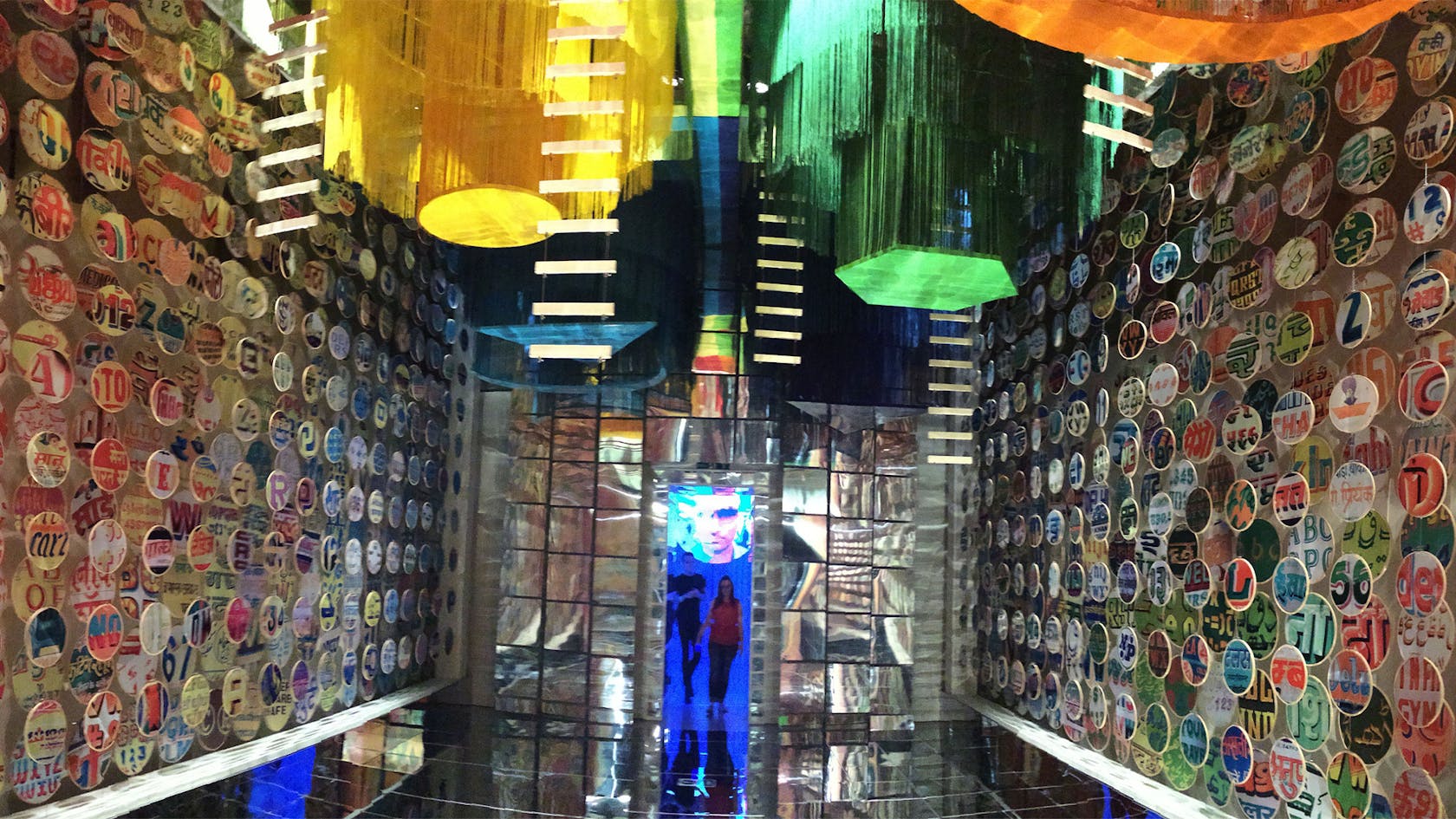 The major new cultural event opened at Somerset House, bringing together acclaimed designers from 37 countries. Our London design team was fortunate enough to visit this year's exhibition. We would like to highlight our collective favourites, what resonated with us, and what inspired us.
A unique part of the London cultural scene, Somerset House is an historic building where surprising and original work comes to life, a key cultural destination in the heart of London in which we experienced a broad range of artistic activity, witnessed designers and makers be a part of a major creative forum – a beautiful environment that is relaxed and welcoming to all.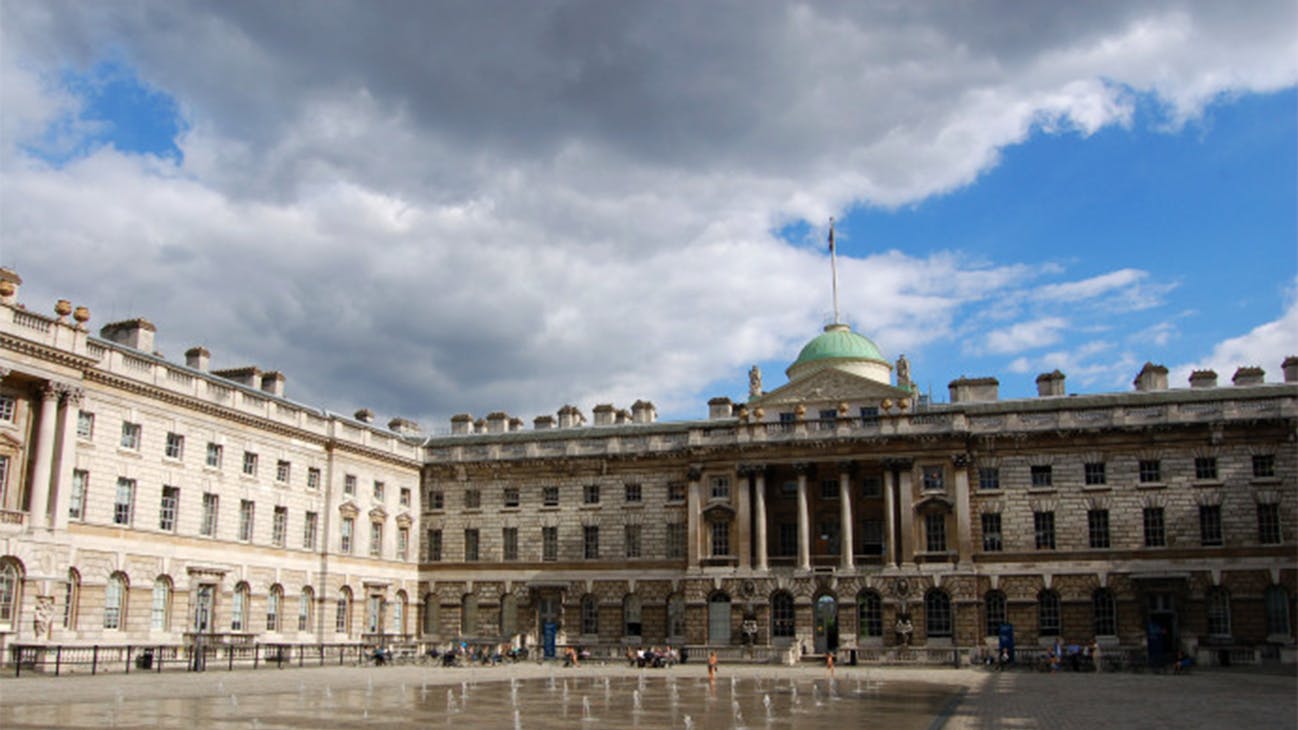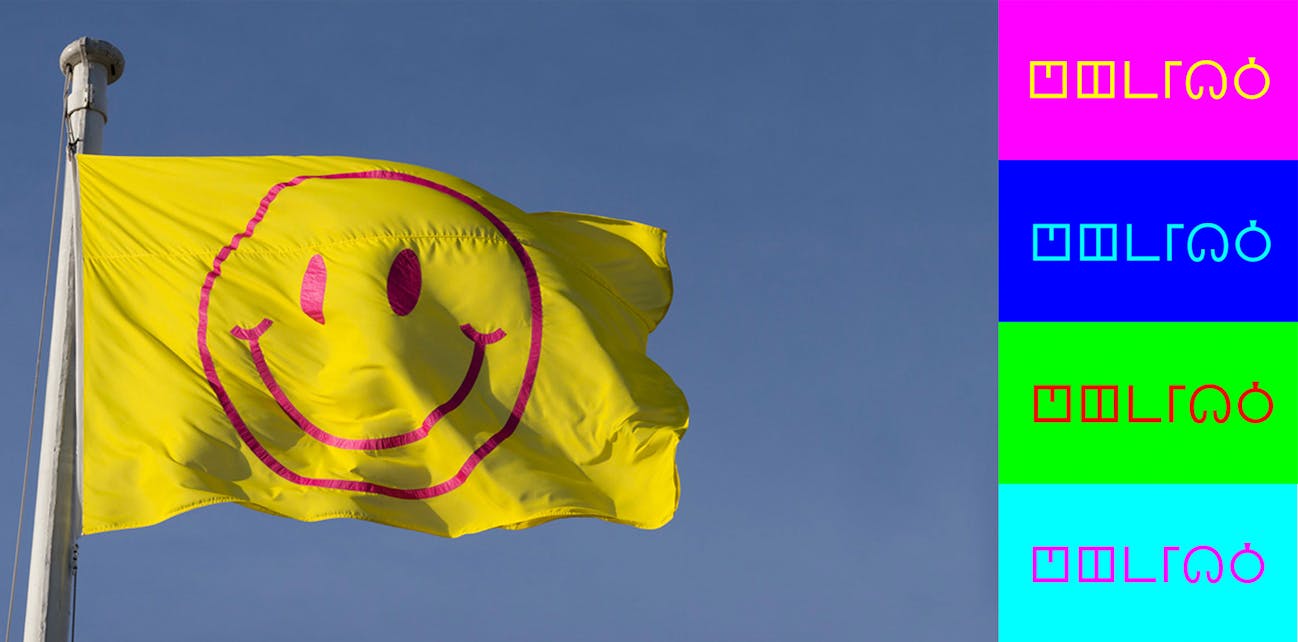 The Utopia 2016 identity was created by artist Jeremy Deller and graphic designer Fraser Muggeridge. They looked to More's text and used his idea of the Utopian alphabet as the basis of their typographic identity system. The letters were developed into a geometric typeface with a use of vibrant colours.
Included in creating the visual identity is the flag commonly associated with a rave-style smiley face icon, they wanted to make the flag look positive and familiar. It's quite a bold statement to  have on the top of Somerset house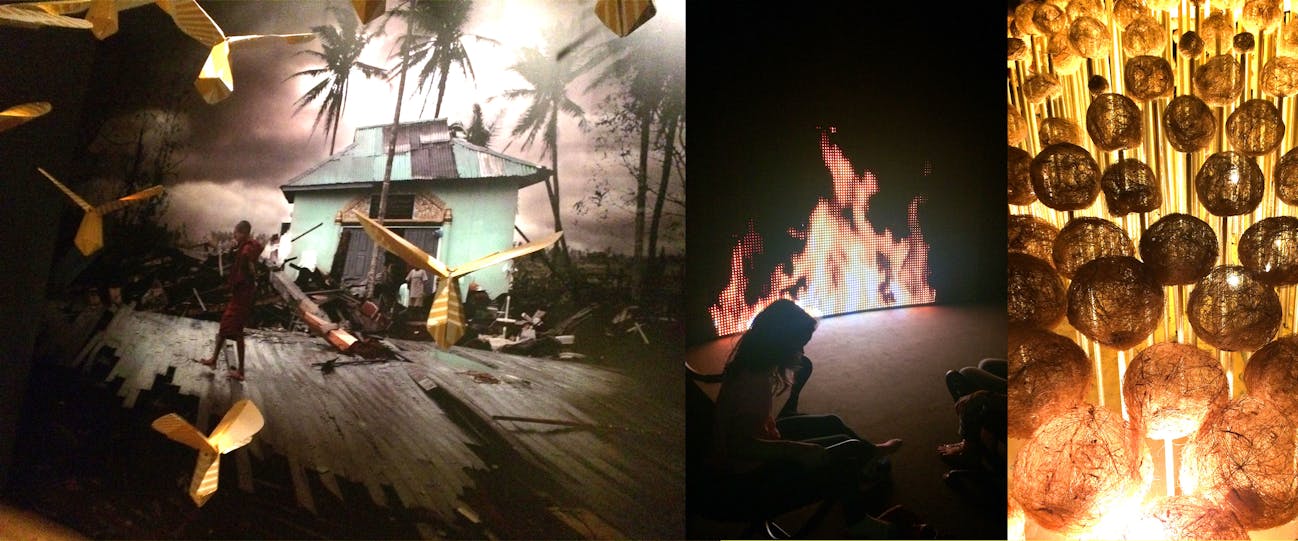 One of my favourite pieces was a social-action led design called Aid-Drop submitted by Israel's Yaniv Kadosh. A cleverly crafted rotating cardboard carton employs parachutes to drop 3kg of first-aid supplies over disaster zones, covering wide and potentially remote places until further essentials can be delivered by road. 
"I loved the way the design was human-centered and helped solved a global problem. - Andriana Meletakou, Senior Digital Designer"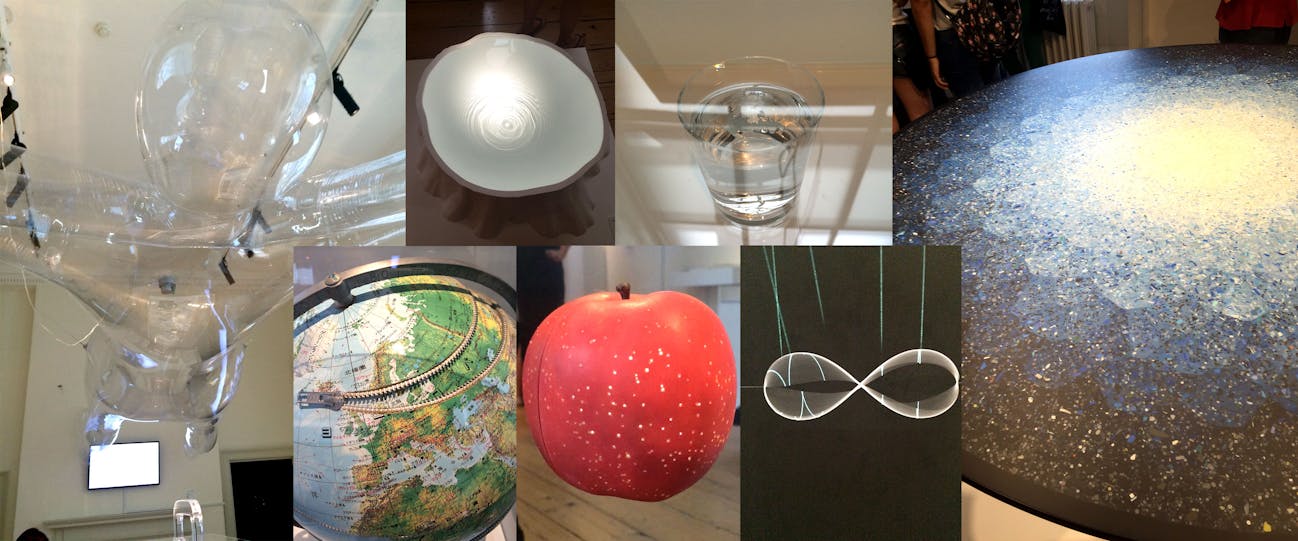 Walking into Japan's room– A Journey Around the Neighbourhood Globe, we're faced with an oversized inflatable floating human figure that urges us to change the way we look at the world around us and the room we standing in filled with everyday objects.
"My favourite was a 'time measuring piece', because it reframes how we regard our time. -Mayra Kapteyn, Digital Strategist"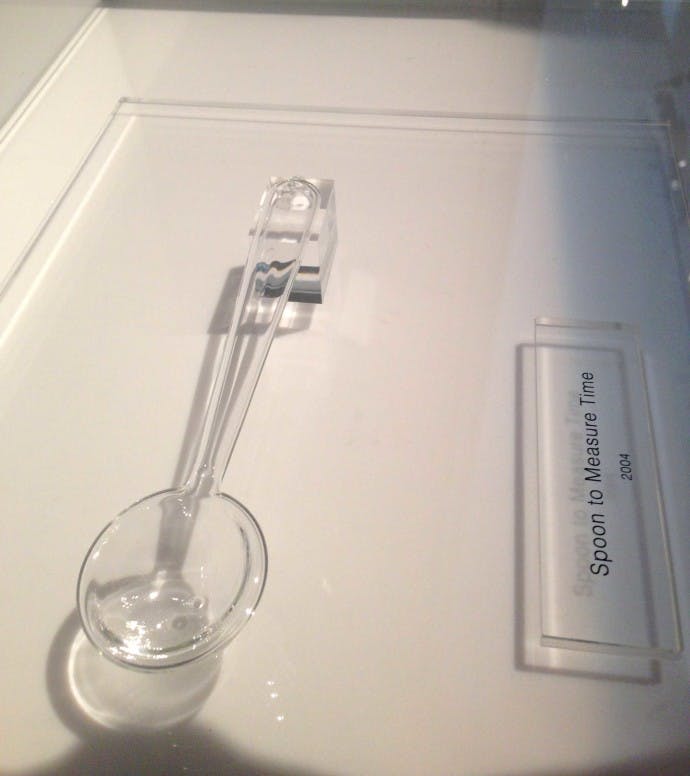 "I loved the spoon that measured time. It really felt like the artist had spent a few minutes thinking about it. -Ian Black, UX Designer"
"Turkey! I loved the time-capsule experience - watching the capsule whizz around and around and OUT THE DOOR!! -Jess Taylor, Senior Project Manager"
The most interactive piece that the whole team participated in was The Wish Machine by Turkey, messages fed into machine are funnelled through transparent pneumatic tubes, around the West Wing of Somerset House, before being deposited into the unknown, like coins tossed into a well.
"I think a highlight for me would be the Wish Machine, using old pneumatic message sending technology to send wishes around the gallery and into a wishing well. It was such a simple yet engaging exhibit. -Wayne Dorrington, Head of Design"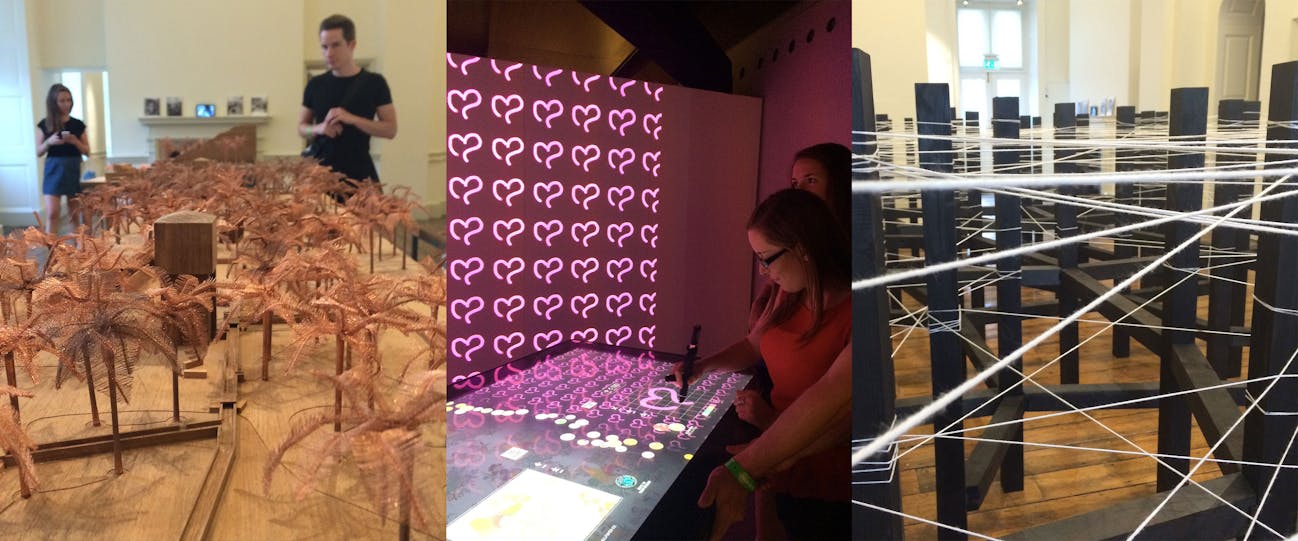 The UAE exhibit was beautifully illustrated – it showed how a valuable resource like water is key for desert communities. It flows round in small channels through the village in an artery-like system.
"It was insightful to see how they've looked into the past, so it can be used in future modern projects. 'Utopia' it certainly was. -Neil Fox, Art Director"
The Immersion Room, an interactive installation of digitised wallpapers from the USA illustrates how we create ideas of utopia within our own homes. Visitors are issued with a Cooper Hewitt Pen to create and save their creations watching them form and take shape as they draw their ideas on the walls that surround them.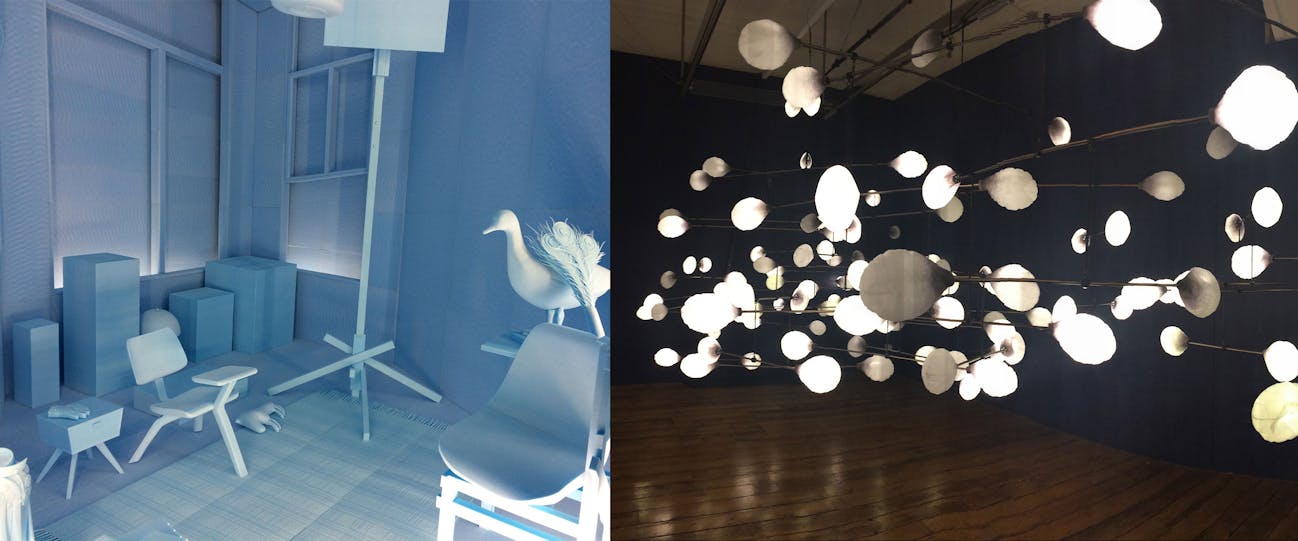 The Netherlands – Design Diorama The Archive as a Utopic Environment presents a narrative installation of objects, products, and memorabilia which are exhibited as a blue monotone room to powerfully make explicit the narrative power of objects.
Austria's LeveL A reflection on the fragile balance of utopia, mischer'traxler's kinetic light sculpture is poised to unsteady itself at the slightest movement. We all tried blowing to see what impact we would have and as you move around the space, your breath and drafts of air you create make the rods tilt and the LEDs dim. But when perfectly still, the lights are brightest, illuminating the room fully.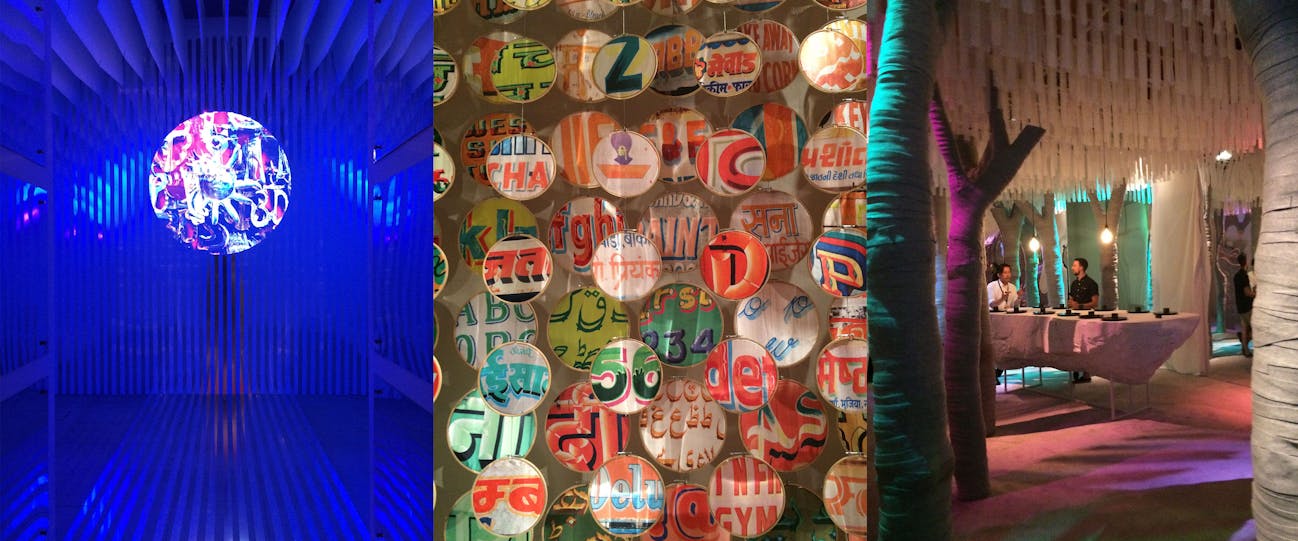 "I loved some of the humour in much of the art on display - I always think not taking itself seriously is a real reality check on what art is. A good example of this would be the British exhibit, which was a massive kinetic sculpture of weather monitoring equipment. Hey, its what we all talk about, right? -Wayne Dorrington, Head of Design"
Barber & Osgerby have designed the UK installation– Forecast, curated by the V&A and supported by British Land. Their installation Forecast, moves with the wind, evoking the UK's nautical history and its future use of renewable energy.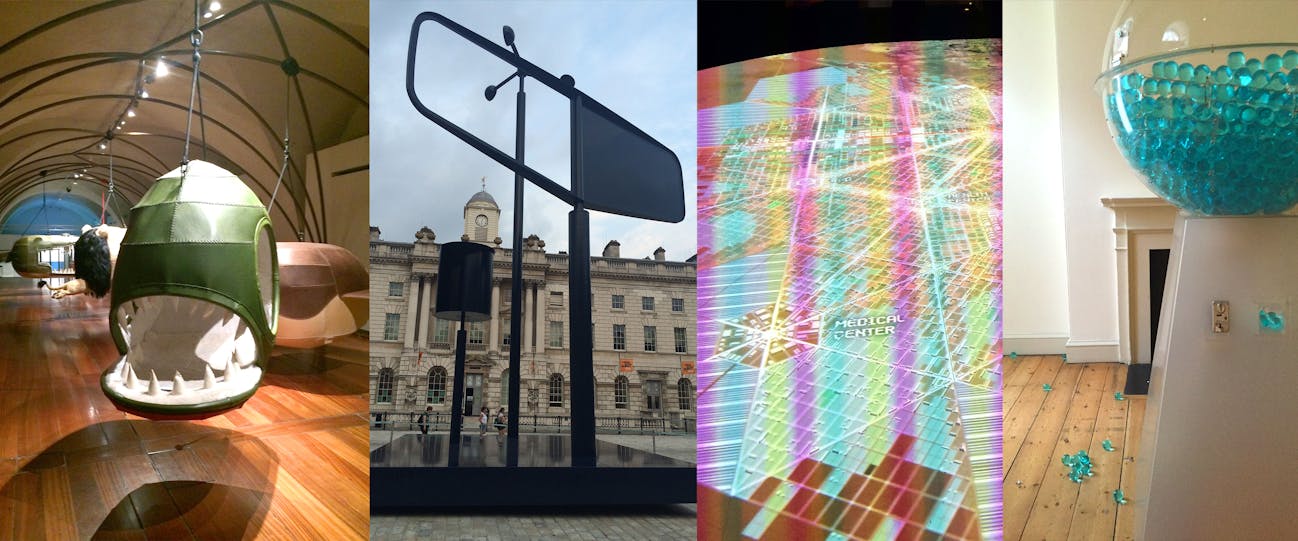 Celebrating liberation and playfulness as fitting statements of a country reborn from a convoluted, visceral history. Porky Hefer has designed a series of hanging nests in the form of animals - Otium and Acedia, into which you can climb. The playful nests are symptomatic of a new era in South African design that is built around themes of equality and unity.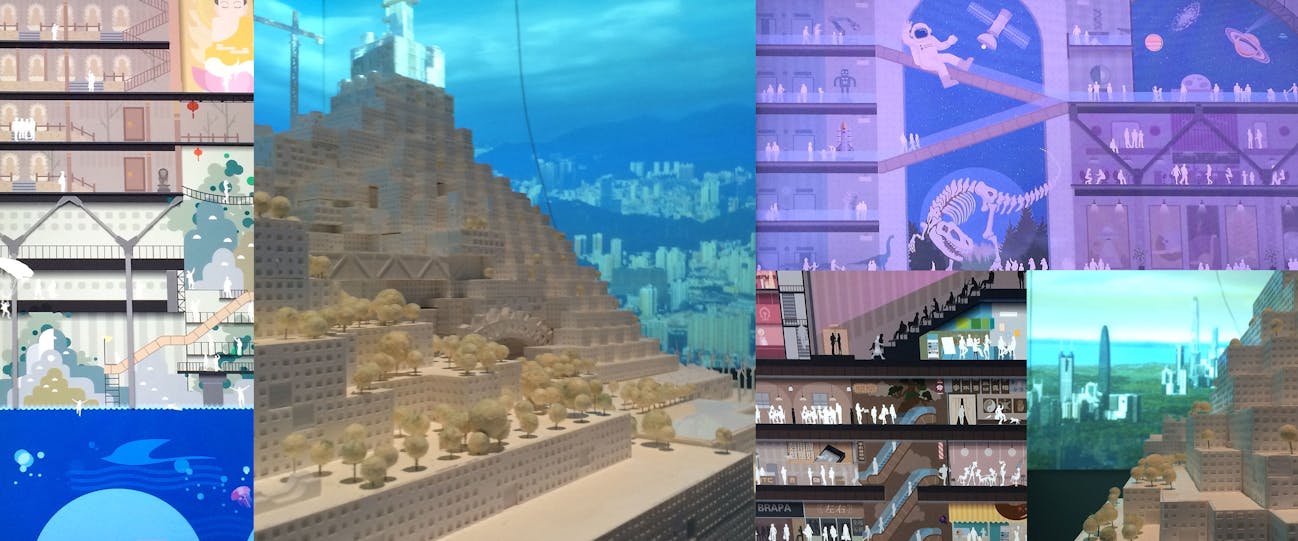 "I loved Albania's sculpture series "Bliss" by Helidon Xhixha. It was basically a ring of stainless steel benches facing an inner circle of taller, highly-reflective columns. It was a great place to sit and take a breather from the exhibition, and tbh there was a lot of group selfie potential. There was also a (maybe unintended) side effect of the material and construction; anytime you sat or stood, the bench would unleash a thunderous roar that sort of echoed through the courtyard. -David Sutton, Design Director"