Our path to more inclusive hiring
D&I • August 31st, 2020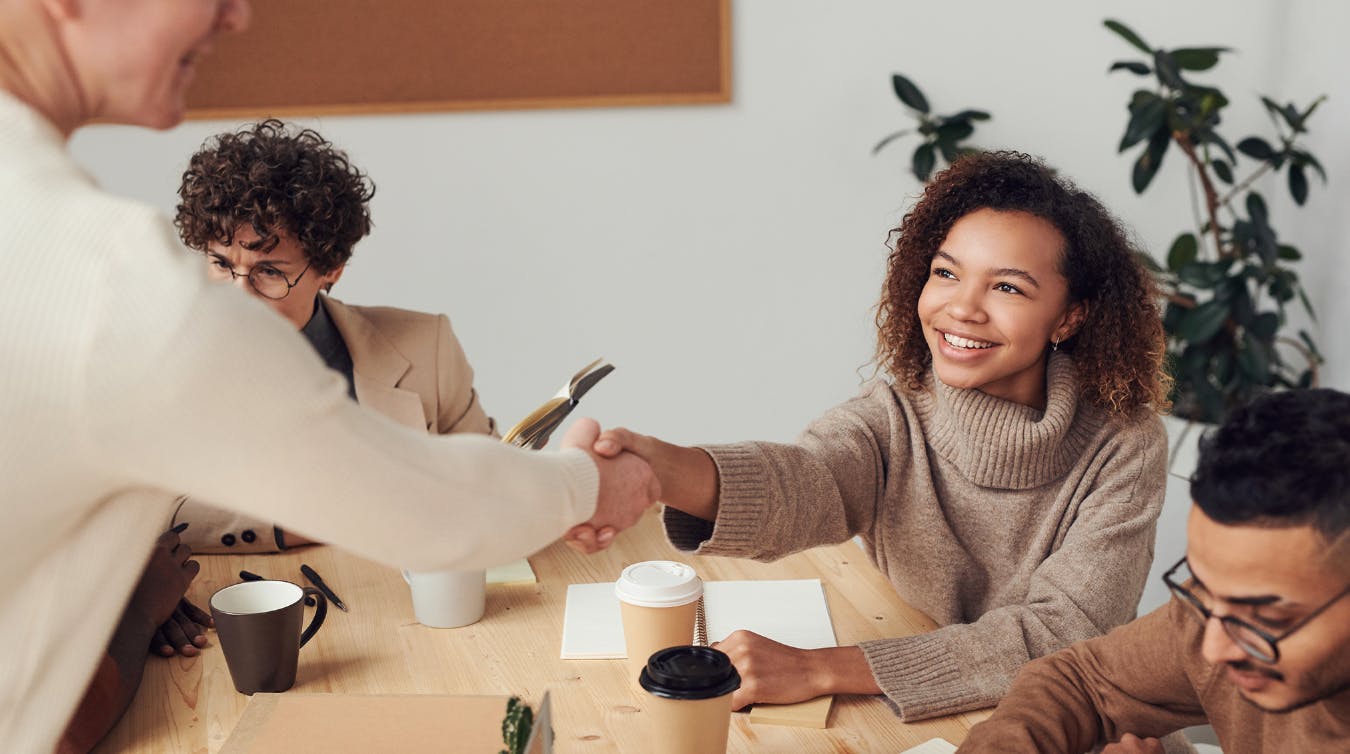 We understand that everyone is unique, so at Beyond we celebrate our differences and give each other maximum respect. We believe that now, more than ever, we need to meet the moment and ensure that our workplace culture is inclusive — because that's how we grow, attract, and retain both talent and clients.
We want to hire people who evolve and add value to our culture, not just fit in, so we welcome everyone and do not discriminate. Regardless of your color, race, ancestry, national origin, citizenship, social background, religion, gender identity, sexual orientation, age, marital status, disability, or veteran status, you are welcome at Beyond. We encourage our people to bring their whole self to work to enable them to do their best work every day. 
One of the biggest changes we've made as we continue to work towards making Beyond a more diverse, equitable and inclusive company is to interrogate and evolve our hiring process. Here are a few actions we've already taken.
1. Educating our employees 
Implicit bias is a key barrier to inclusive hiring, so we've designed online educational courses to help our staff learn and adopt the correct approach for more inclusive hiring practices. 
Our hiring managers are required to take an Inclusive Hiring course on our learning hub, Grow Beyond, which we've found to be a good refresher on our commitment to inclusivity in our hiring process. We've also had great success with our Masterful Interviewing training sessions, run by our People Team, which are tailored to the learning needs for our interview panelists. 
2. Job adverts vs. Job profile 
We've created a clear distinction between our job adverts and job profiles, ensuring that the former shows only the requirements for the successful performance of the role. 
Our job profiles, by contrast, consist of all Objectives and Key Results (OKRs) and Key Role Outputs. We make this available to candidates at the screening stage (upon request), and have found that it's a useful tool for them to refer to. There are benefits for hiring managers, too: the job profiles help them tailor their interview questions to unearth the required skill set, and give them a headstart on creating a new hire's 90-day plan.
Our concise job adverts are inclusively written using an augmented writing platform called TapRecruit. It covers all dimensions to ensure that the adverts are gender-neutral, avoid exclusionary words, and are easy to read and understand. This effort is aimed at making our job adverts do the work for us by attracting a wider pool of applicants, including those who are often underrepresented.
3. Introduction of application forms 
Most candidates will include personally identifiable information on their CVs/resumes, which is likely to cause bias in the screening process. To combat this, we're using a new ATS called Workable that allows us to tailor application questions to each open role — thereby allowing us to collect only the relevant information we need from a candidate at this stage of the process.
4. Blind hiring and broad perspectives
When sourcing from LinkedIn, we use Anti-bias — a chrome extension that was conceived, designed and built by Beyond. It anonymizes candidates by replacing their photo with a unique graphic and hides their name until we're ready to reach out. This ensures that we only see their skill set and experience, which in turn helps us to make decisions that are less biased.
When it's time to interview a candidate, we ensure that our panel includes a diverse group of departments, team members and company leaders, as we know this is the best way to minimize bias and broaden our perspectives. Our panels are also visibly diverse to reflect our internal culture and the effort to improve our inclusivity.
5. The impact of speed to hire on diversity
We often find ourselves in situations where a role needs to be filled quickly. When this happens, there's a risk that we hire who we get first — thus missing out on the diverse talent pool required to create a balanced shortlist. 
This approach exacerbates the lack of diversity in the workforce, as the most obvious candidates are usually the ones who have experienced privilege and access to opportunities. We encourage our hiring and resource managers to budget ample time for hiring and abide by the priority system to get requisitions out as early as possible.
6. Mindset over tick boxes
We don't believe in affirmative action as a solution to Beyond's challenge. Developing an inclusive culture is not about setting targets and ticking boxes — it's progressive, and so requires a mindset change. This begins with every employee calling to mind their individual biases and addressing them. As we noted earlier, Beyond offers training to support this through the People Team and we track the bias in our system through recruitment and selection data.
In conclusion
We've made real progress towards operating with more inclusive hiring practices — and our enlistment on the coveted 'Inclusive top 50 UK employers 2019/2020' is a testament to that.
But we also understand that our work in this area is far from over. We must fully embed and sustain these practices, then look to other ways we can ensure greater inclusivity here at Beyond. And that's a commitment we're more than happy to make — because we know that together, we can make it better.